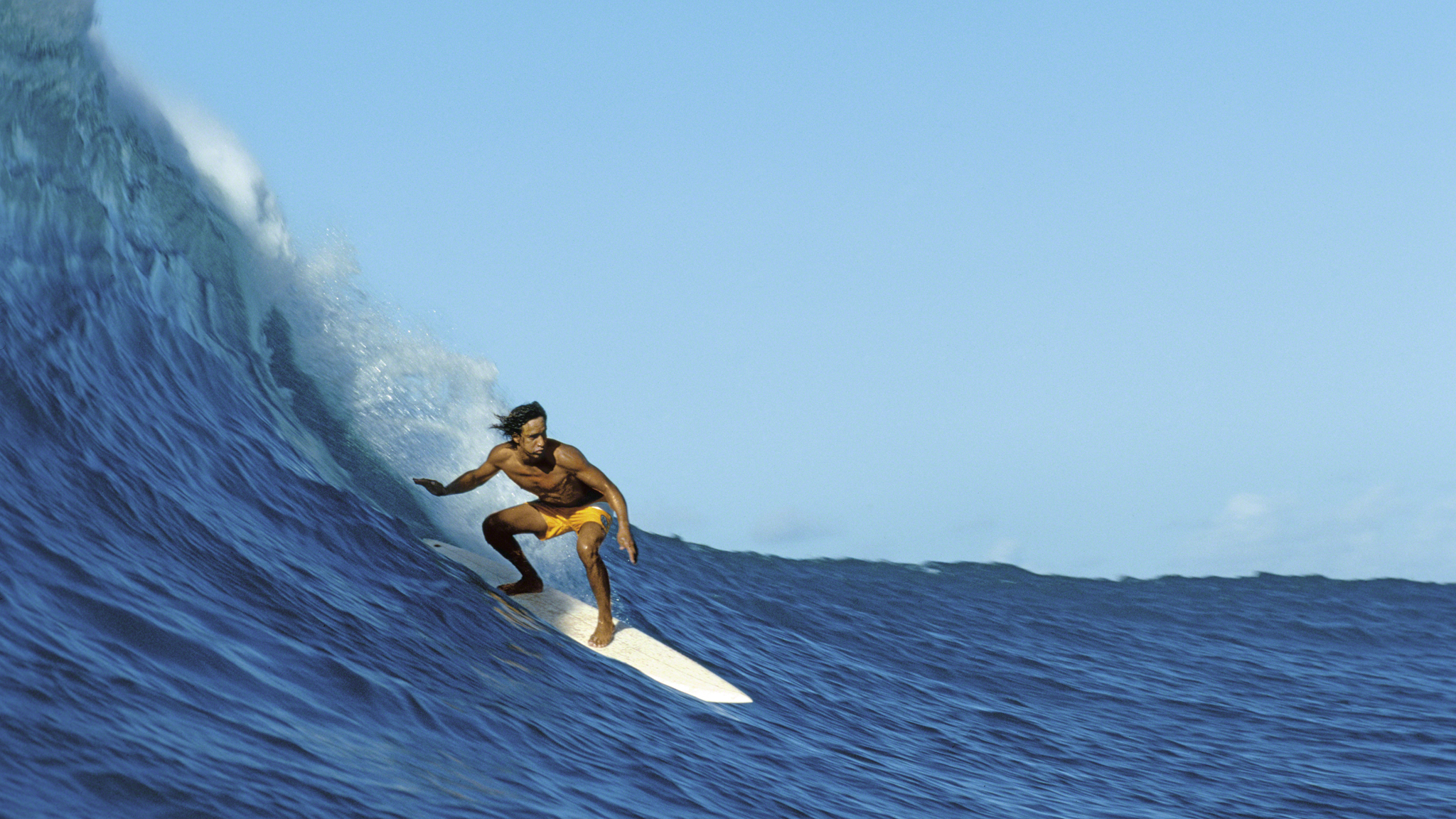 Make no mistake, El Nino has lived up to its expectations this winter. Nearly every week, the North Shore of Oahu has been inundated with one massive swell after another. And while conditions have proven to be nothing short of terrifying, the famous Eddie Aikau Big-Wave Invitational surf contest has yet to run. But this Wednesday, February 10, that's about to change as officials from the contest have given the green light.

For the Eddie to run, the swell at Waimea Bay needs to be a consistent 30-feet tall. Named after Eddie Aikau, the legendary Hawaiian surfer, lifeguard and all-around waterman who tragically lost his life in the 1970s, this event has only been held eight times in its 32-year history. The last time the contest ran, conditions didn't disappoint as a motley lineup of the surf world's hardest chargers proved their mettle in terrifyingly beautiful conditions.


Viewed as a sacred competitions among surfers, those fearless enough to have to been invited to compete, see surfing in the contest a huge honor. Just being on the guest list is considered a feather in the cap of a big-wave surfer. But to win the event is a feat that only few have ever experienced. The last time the contest ran in 2009, California's Greg Long came away with the win.


"I'm humbled to even be in this event," Long told Surfer Magazine from the victory stage back in 2009. "I've really had a passion for big waves since I was 15 years old, and I've probably watched every single Chicken Skin Quiksilver movie, and those guys were my absolute heroes growing up—posters on my walls. So to be recognized amongst them is a dream come true for me…It was such a magical day."

To be sure, it's going to be a crazy day on the North Shore on Wednesday as throngs of surf fans line the cliffs at Waimea Bay, news 'copters hover overhead, and surfing's most distinguished chargers redefine what's possible in big-wave surfing.

If you can't be there in person, you can log on to the live webcast here.
We will also be tweeting, instagramming & periscoping live at the event, so be sure to follow us @TurtleBayResort.
We have a limited number of rooms left for Tuesday and Wednesday night.