 Kayak With Sea Turtles
Imagine gliding over a pristine sheltered cove called Kawela Bay. Just when you thought the moment couldn't be more delightful, You are suddenly surrounded by several sea turtles.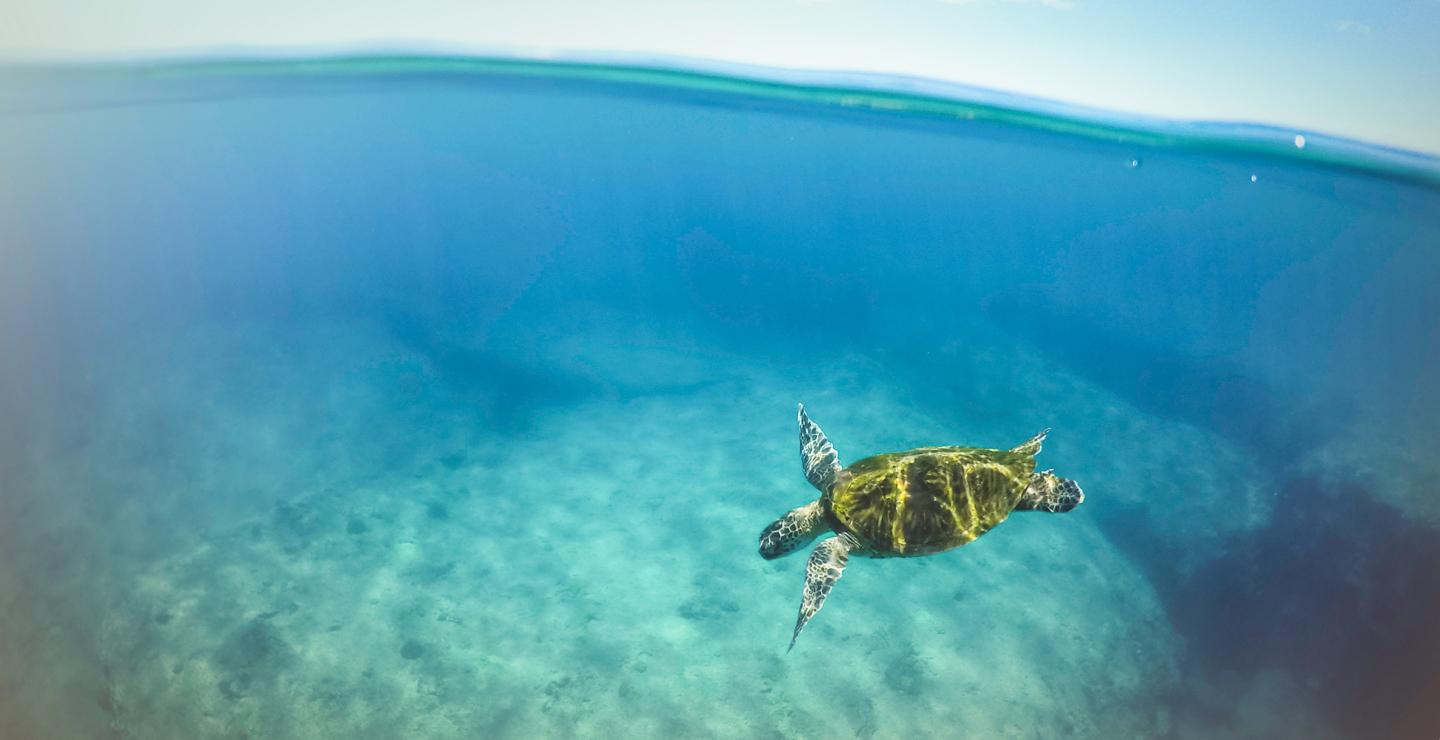 Some come to the surface and poke out their heads as if to say "aloha", while others gracefully drift below your kayak.
Every day guests that embark on the Shaka Kayaks Sea Turtle Tour are guaranteed to spot a honu (Hawaiian word for sea turtle). "We currently have two dozen resident green sea turtles in Kawela Bay and the guides can show the guests how to tell the age, sex and residency status of each turtle we spot," said Captain Scott Sundby, owner of Shaka Kayaks.
Kayaking with sea turtle excursions are available in the morning and at sunset.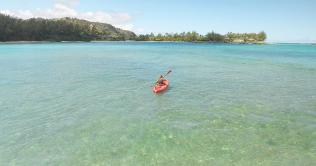 Your 1.5 hour turtle experience assists NOAA in helping to keep track of sea turtles. Your Shaka Kayak's guide calls out some of the turtles by name, there's Maka and Owe to name a few.  
Guides monitor several points of data (turtle's size, sex, behavior)  and map the location of the turtles. Guides also record the total number of turtles spotted as well as if any have the Fibropapillomatosis virus. The Shaka Kayaks team have been collecting the data for NOAA for years. Recently they started getting guests embarking on the turtle adventure involved. "Last year we changed this into a citizen science program to allow the guests to help us with the monitoring and turtle ID," said Sundby.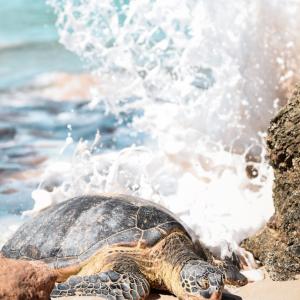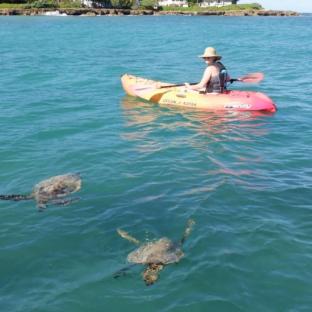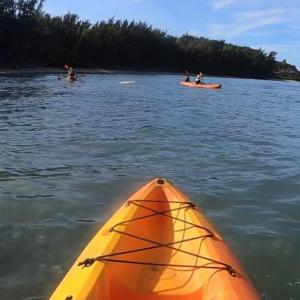 You won't be disappointed because you are guaranteed to spot a honu on this tour! "In 10 years we have only had 2 guests say they didn't spot a turtle," explained Sundby.  "Turtles were spotted by every other guest on those tours."
Sundby says one guest came back the day after her tour and saw five turtles once she knew what to look for.  "Our guarantee is if any guest doesn't spot a honu they are welcome back on the next available trip for free." said Sundby. After a solid hour or kayaking with sea turtles, guests are brought to shore where they enjoy Aloha fruit juices, Mauna Loa Mac nuts, fresh cut pineapple and granola bars.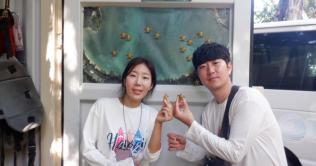 The group plots turtle data together and then hikes to the banyan tree featured in LOST and several movies.  If children are on the tour a treasure hunt is conducted.
"The treasure hunt for the keiki is always a hit.  We drop a bottle with a map in it into the ocean when they are not looking.  They find the bottle, open the map then have to follow the clues to a treasure chest," said Sundby. Inside the chest is a special keepsake for the kids to take home and always remember their turtle adventure at Turtle Bay Resort.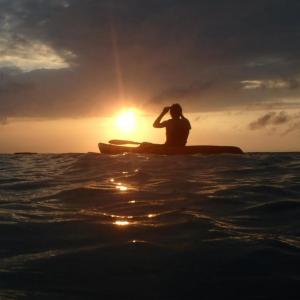 "It is a pure joy to watch their reactions as they really believe they have found treasure." said Sundby.
Guides take pictures during the tour and guests receive them free of charge concluding their excursion. All the photos in this post were taken by the guides during actual tours. Talk about Instagramworthy! 
On the sunset turtle tours guests enjoy spotting turtles with a gorgeous sunset as the backdrop and an apple cider toast. 
If you are lucky, you may spot more than turtles on your adventure. "During the summer months we have baby hammerheads that we are excited to show the guests right along the beach, " said Sundby. "We also monitor Hawaiian Monk Seals for NOAA usually see them 2-3 times per month. Rarely, about 1-2 times per year we also see manta rays."