 Lottery Drawing Awards Turtle Bay Community Gardens Plots To Budding Gardeners
More than 250 North Shore residents and Turtle Bay Resort employees apply for a coveted garden plot.
Turtle Bay Resort and Pono Pacific held a lottery on July 26th to select the 10 North Shore and Koʻolauloa residents and 10 Turtle Bay employees who will become caretakers of their own 500-square-foot plot in the new Turtle Bay Community Gardens. More than 250 people applied for a coveted garden plot.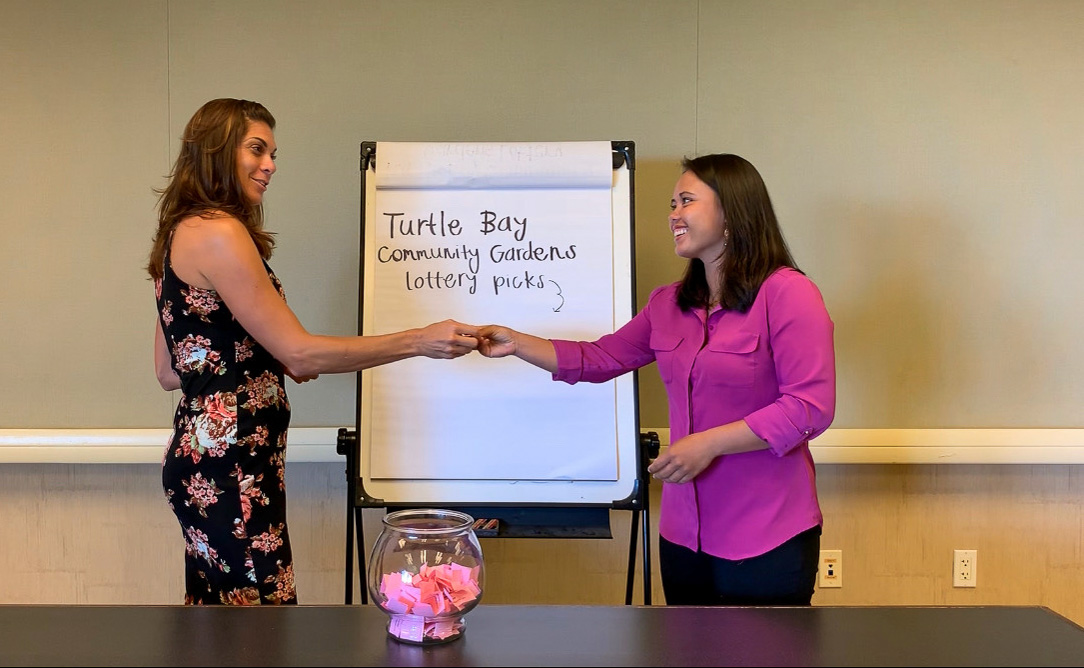 "We are thrilled with the tremendous response to our call for Turtle Bay Resort employees and North Shore residents to join our Turtle Bay Community Gardens 'ohana," said Chris Lee, vice president of farm development at Pono Pacific. "Through this special gathering place, we can celebrate the preservation of these farmlands and promote sustainable agriculture for our future." 
In response to the overwhelming interest from the North Shore community, Turtle Bay Resort and Pono Pacific awarded two bonus plots: one to a North Shore and Koʻolauloa resident and one to a Turtle Bay employee.
The Turtle Bay Community Gardens will perpetuate locally produced farm-to-table food, ensuring the North Shore community has greater access to healthy, organic fruits and vegetables today and for generations to come.
"We look forward to seeing our gardeners foster an environment where not only fruits and vegetables can grow, but also a love for the land and connection to our vibrant North Shore community," said Jerry Gibson, vice president of Turtle Bay Resort.
In addition to the 20 people selected for garden use, Turtle Bay Resort and Pono Pacific will award plots to 10 nonprofits, local schools and organizations making a difference in the lives of people who call the North Shore home. 
A special blessing ceremony is set to take place in September of this year, allowing gardeners to begin working their land. On top of receiving quality plots with individual access to water for irrigation, gardeners will also enjoy secure access to their plots as well as workshops and other learning opportunities associated with growing, harvesting and caring for their bounty. 
The Turtle Bay Community Garden is owned and operated by Turtle Bay Resort and managed by Hawaiʻi-based agricultural stewardship company, Pono Pacific. 
For more information, please visit turtlebaycommunitygardens.org.