 Meet Turtle Bay Executive Chef Gilles Epié
Keeping Up With "America's Favorite Chef" Gilles Epié in Oahu
At age 22, he became the youngest chef to helm the kitchen of a Michelin-starred restaurant. Now he's shaking things up in Oahu.
What do actors, supermodels, and politicians have in common? They've all enjoyed a meal at a Gilles Epié restaurant. Bruce Springsteen, the King of Sweden, and Beyonce are just a few of the people who will tell you: Chef Epié's culinary creations are ones you won't want to miss.
Called "America's favorite chef" in Food and Wine, Epié has lived in Paris, Los Angeles, and now Oahu. The former owner and chef of Citrus Étoile in Paris is now the executive chef at Turtle Bay, where he's been busy leading the charge in the resort's reimagined kitchen. So we took a quick break to get to know him better—beyond the experience he brings to the table.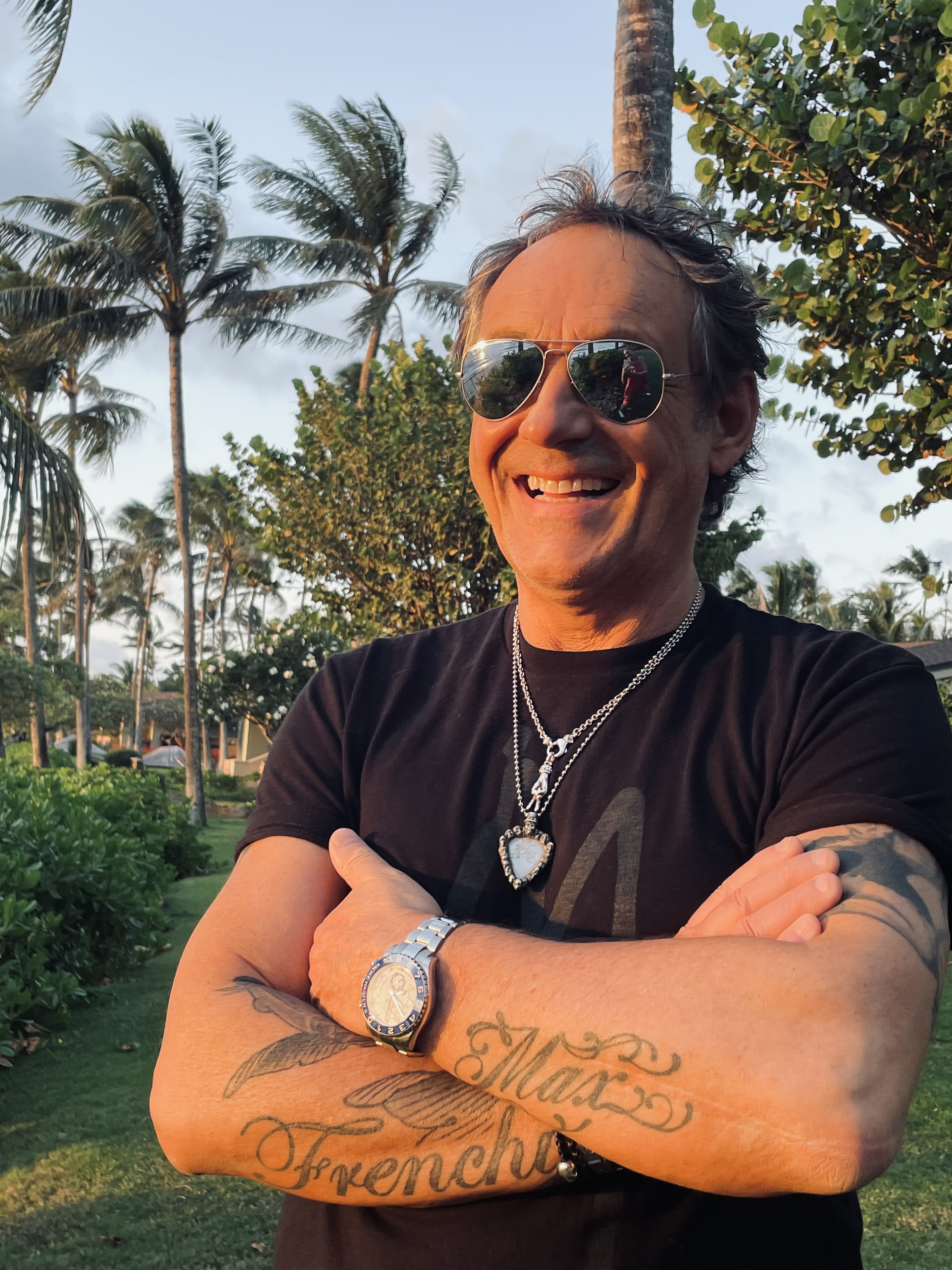 How did you begin cooking?
I learned from my mom. My dad was in the military, and my mom was with us all the time. So she was cooking, and I learned to cook with my mom. At 14, I told my mom I wanted to work. I never went back to school. I learned everything myself, working with notable chefs. I worked for two years in the kitchen before I was even allowed to cut vegetables.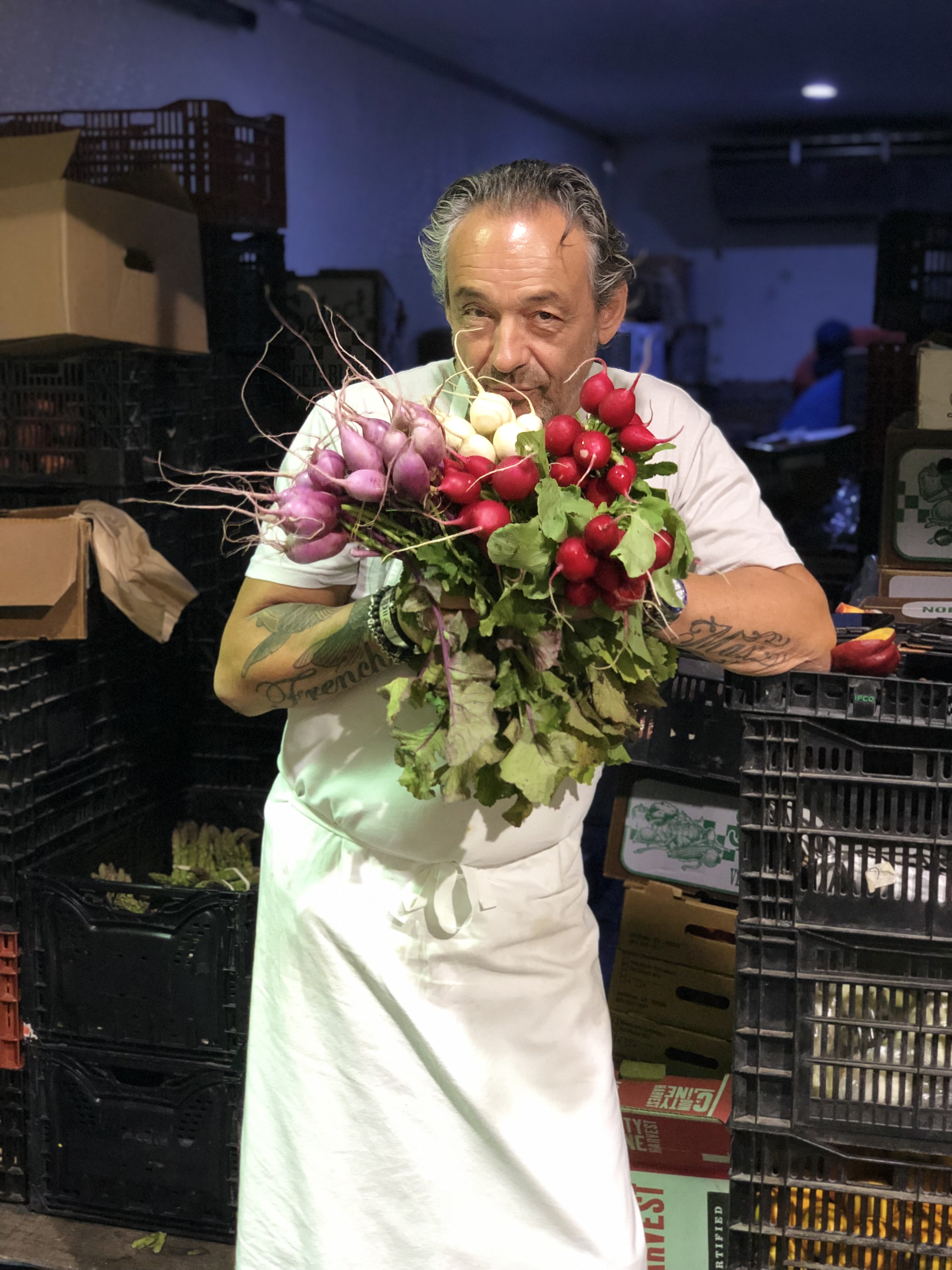 That's a humble beginning. So how did you go from kitchen work to becoming the "Rock Star Chef?"
They call me the "Rock Star Chef" because I've cooked for so many rock stars. I've been friends with Slash, one of the world's best guitar players, for 25 years. Through him, I've met so many rock stars. They've been to my house and my restaurant in Paris. We're going to see many rock stars dining here at Turtle Bay, so it's going to be fun.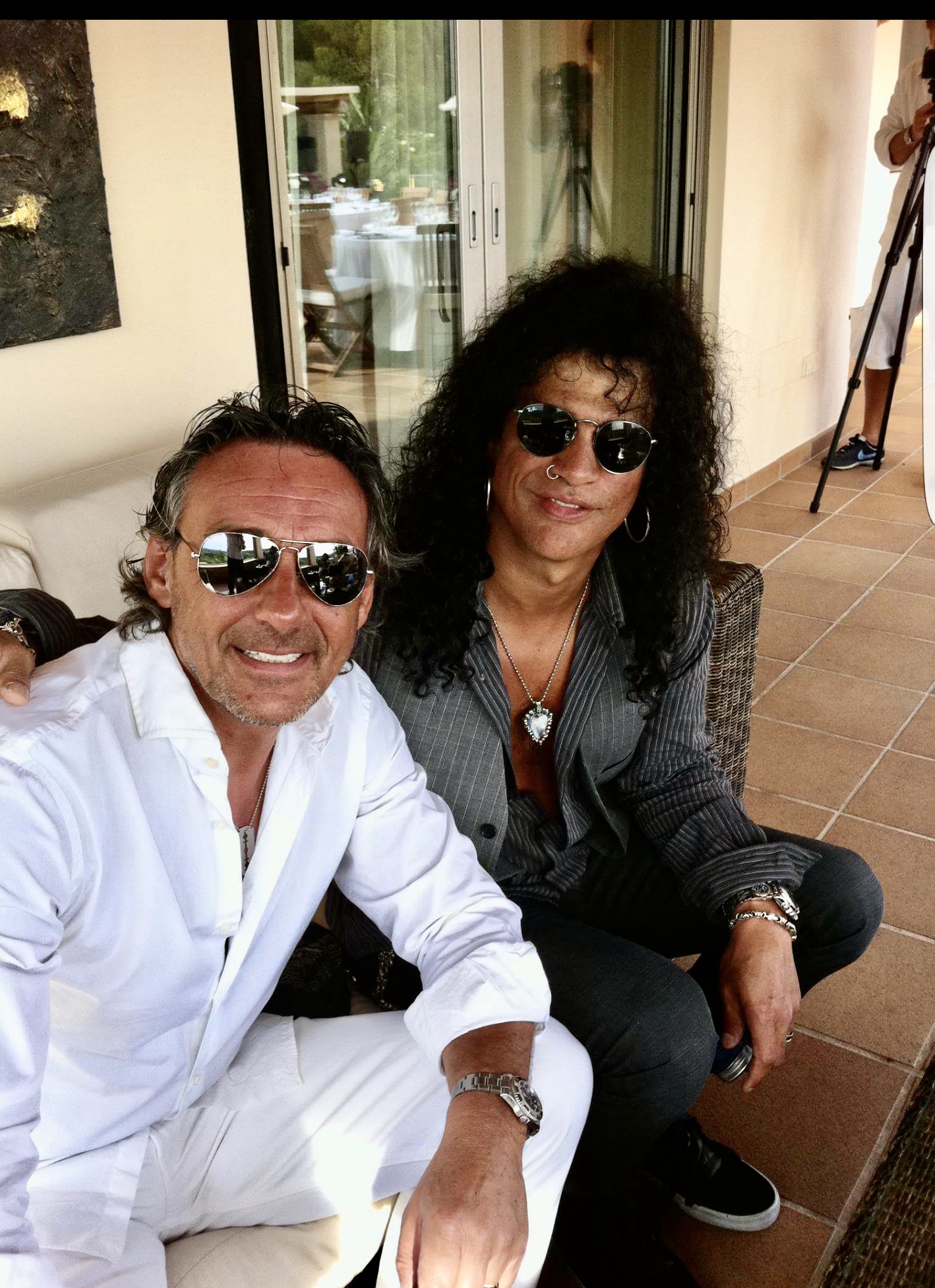 Wait a minute! Are you friends with Slash from Guns N' Roses? How did that happen?
Slash was my neighbor in Los Angeles. He came over one day with his wife, and we started talking. He told me he was a musician, and when I asked what kind of music he said, "Oh, you won't like it." So I didn't ask any questions. Eventually, he invited me to go with him to Las Vegas to see his band, but since he told me I wouldn't like the music, I told him I didn't have time to waste. In the meantime, we began hanging out regularly. 
One day, a friend came over, and Slash was there. My friend said, "Oh my god, do you know who this is?" I said, "Yes, it's my neighbor, my friend!" That's the day I realized he was one of the most famous guitar players in the world. We've stayed friends through the years, and I've traveled with him and his band several times.
So we know you're a rock star in the kitchen, and you hang out with them outside the kitchen. What are your other hobbies?
I like to go fishing and scuba diving. I go to the gym. And I'm excited to travel the Hawaiian islands to find new ingredients to bring back and use on the menu at Turtle Bay.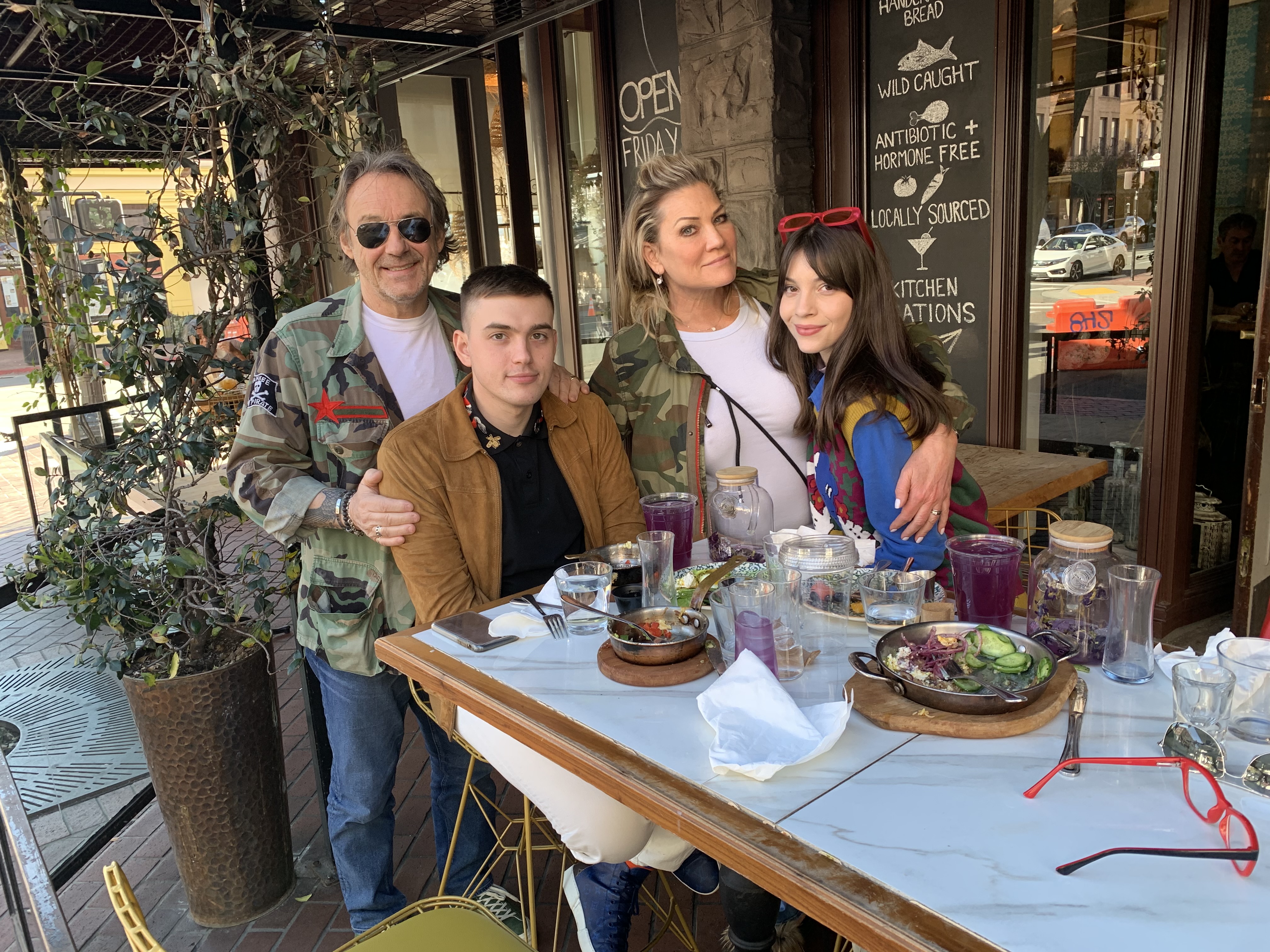 We hear you're not the only chef in the family.
I have four kids. My oldest son is a chef in Dubai. Another son is a chef in Montreal. My daughter is a police officer in Canada, and my youngest son is a marine. I hope he gets stationed here in Hawaii. For now, it's just me and my wife, Elizabeth Nottoli, at home, along with our two cats Elvis and Ziggy. We're excited to call the North Shore and Turtle Bay home.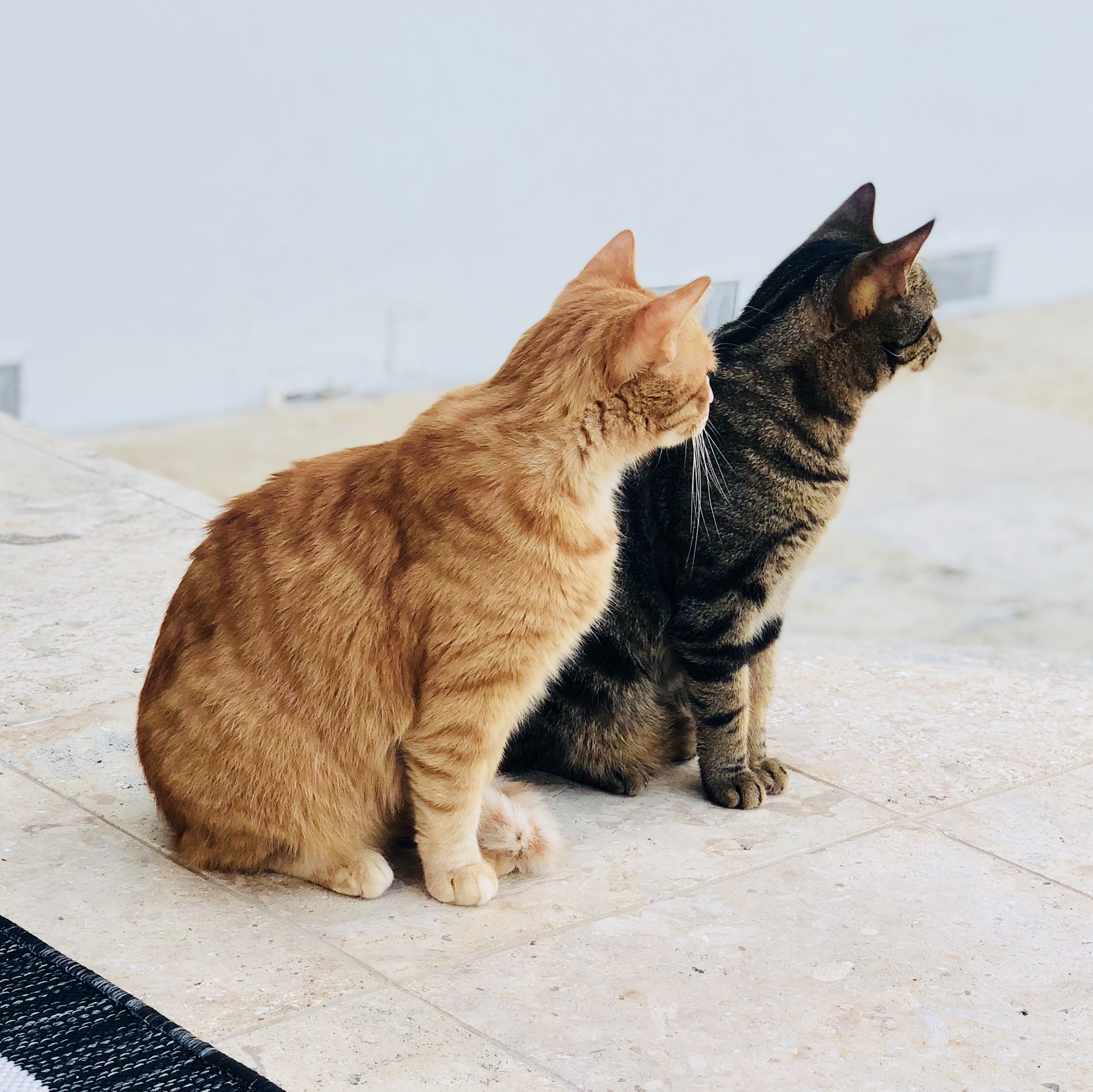 Turtle Bay guests, visitors, and locals can savor the reimagined Turtle Bay culinary experience this summer. In the meantime,follow Chef Gilles Epié on Instagram and read more about our restaurants.