 Roy's Hawaiian Martini
Roy's Beach House opens on our beautiful Bay View Beach next month, so of course, we had to share his famous Hawaiian Martini recipe! The Hawaiian Martini has been Roy's signature cocktail for more than two decades. The pineapple coconut martini recipe calls for a whole batch, so plan to create this concoction when you'll have friends over. The recipe makes 42, 3 oz. servings! That's a lot of friends!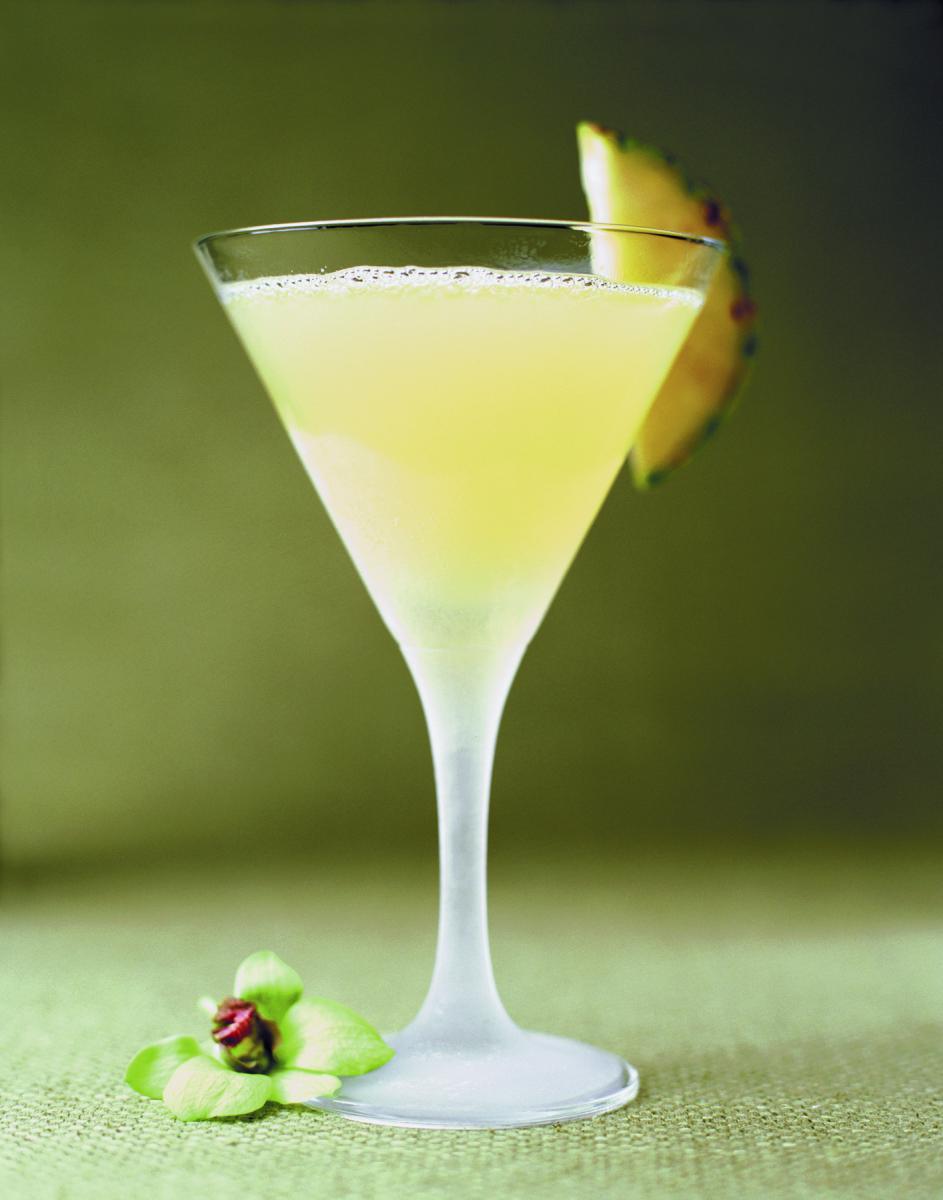 Start with a pineapple, Roy uses Maui Gold, and infuse it with Vanilla vodka and Coconut rum for a week. (Trust us, it's worth the wait!) To serve, the infusion is shaken and served up in a martini glass and garnished with a piece of the "drunken" pineapple.
Time for a party! Here is the recipe:
1 bottle Vanilla Vodka
1 bottle Coconut Rum
2 bottles of unflavored Vodka
1 cs. ripe pineapples (we find that Maui Gold works well).
--Remove the skin from pineapples and cut into fourths.
--Combine all ingredients in a glass infusion jar.
--Let infuse for at least 5 days (7 days is optimum).
--Tap and shake over ice.  Serve in a martini glass.
--Garnish with a piece of the drunken pineapple and serve.
Cheers! Let us know how your Hawaiian Martini turns out in the comments below.  Which cocktail do you want to make at home next?
Start mixing with our other #ThirstyThursday recipes here.