 Six Elevated Experiences you'll Experience Only At TurtleBay
We invite you to live for the moments you can't put into words. Turtle Bay places you right at the epicenter of one of the wonders of the world. Oahu's North Shore is world famous for its gorgeous beaches, spectacular sunsets and jaw-dropping surf. Just being present will create lasting memories but we also have some extraordinary experiences that will take your stay at Turtle Bay to the next level.
 Six Elevated Experiences you'll Experience #OnlyAtTurtleBay
1. Surf with a Pup
What can be more fun than hanging ten with a furry friend?  Learning the skill of surfing is never "ruff" with former pro-surfer Rocky Canon and his pawsome canines. You can choose to surf or Stand Up Paddle Board on the legendary North Shore. Don't forget to give yourself a round of a-paws when you catch your first wave. This exciting excursion is great for dog lovers of all ages and skill levels
2. Savor a Beach Picnic
An unforgettable romantic picnic for two or a fun family soiree, our beach picnics are completely customizable and utterly unforgettable. To surprise, delight, and always entertain, the resort can even design a spectacular setting with flowers, candles, and more to set the scene of your best beach dreams.
You can choose how simple or extravagant you desire your alfresco meal by the sea to be. Savor a selection of local beer, spritz cocktails, kid-friendly mocktails, or Dom Perignon. From pupus to birthday cakes, whatever you are craving, catering is available.
3. Picnic on an inaccessible mountaintop
This experience will surely take your vacation to new heights. 
Your aerial adventure begins aboard a private helicopter. You'll soar over verdant valleys and magical waterfalls before landing on a secluded mountain top. Once you exit the helicopter you are greeted with a floral lei and jaw dropping views of Oahu's windward coast. You'll bask in the tranquility of the heavenly mountain ridge while you relish a luxury picnic on top of the world. This stunning vista is only accessible by helicopter and only Turtle Bay Resort can take you here.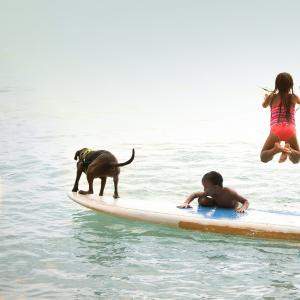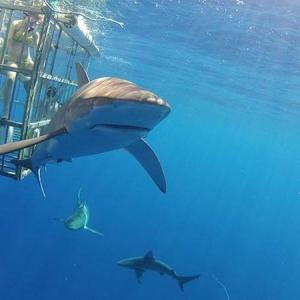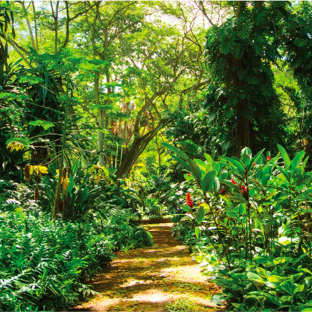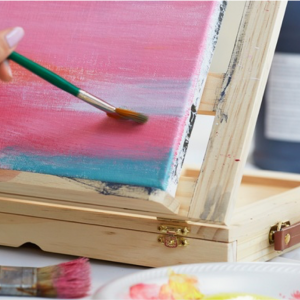 4. Explore a Hawaiian healing garden
Nature and health are entwined in Hawaiian culture.   Immerse yourself in our Hawaiian Wellness Garden.  
La'au Lapa'au are medicinal herbs that treat common ailments and chronic conditions.  Many Hawaiian plants have natural healing properties. Not only can you expect to find these natural remedies in your fresh pressed juices and at your Nalu Spa treatments, but we invite you to wander our secret garden at whim foraging for your own healing elixir.
As part of Turtle Bay's New Organic Wellness program, you can book private tours or foraging excursions in the garden and gather your herb of choice under the tutelage of knowledgeable plant experts. 
 
Everything in our garden is yours for the picking, including:
'Awapuhi – Ginger for stomach aches, bruises, headache, toothache
Mamaki – Nettle tea for hangovers, help expectant mother, blood purification, laxative.
Alo'e – Aloe for sunburns, high blood pressure, diabetes & cancer.
5. Swim with sharks
Dive and snorkel with sharks in their natural habitat. Watch them glide below and around you while you explore Hawaiian waters three miles off historic Haleiwa town with One Ocean Diving.  Your guides are world-renowned shark experts, marine biologists and environmentalists Ocean Ramsey and Juan Oliphant.  
You will learn about their important Pelagic Program research on all marine life in
Hawaii's coastal waters, then dive into the deep blue pacific and swim with sharks.   Take snapshots of your underwater adventure with your new GoPro HERO9.
Following your monumental swim, you can adopt and name your own shark in the One Ocean Diving database. He'll be waiting for you on your return to Turtle Bay Resort.
6. Paint Paina
Grab a paint brush and take part in Turtle Bay Resort's  "Paint Paina".  Delight in embellishing your canvas, creating your personal masterpiece while you sip tropical cocktails paired with an unforgettable ocean view. With so much magnificent beauty tickling your senses, your creativity is as boundless as the Hawaiian sky.
This activity is great for singles, couples and families to make fantastic memories unleashing their inner artist.  When your painting is complete, leave it to us. We will pack and ship your artwork home for you. 
As you can see, there is truly something for everyone to delight in at Turtle Bay Resort. Which enhanced experiences are you looking forward to make memories #onlyatturtlebay?