 Taste the New Flavors of Turtle Bay Resort
From morning to the late evening, you'll find delicious bites and drinks to energize and feed your soul as you move throughout your day in paradise. Turtle Bay Resort's transformation introduces another kind of depth to your dining experience.
Keep reading for a taste of our new restaurants.  Here is what you can expect at each location as well as a sneak peek of their enticing menus.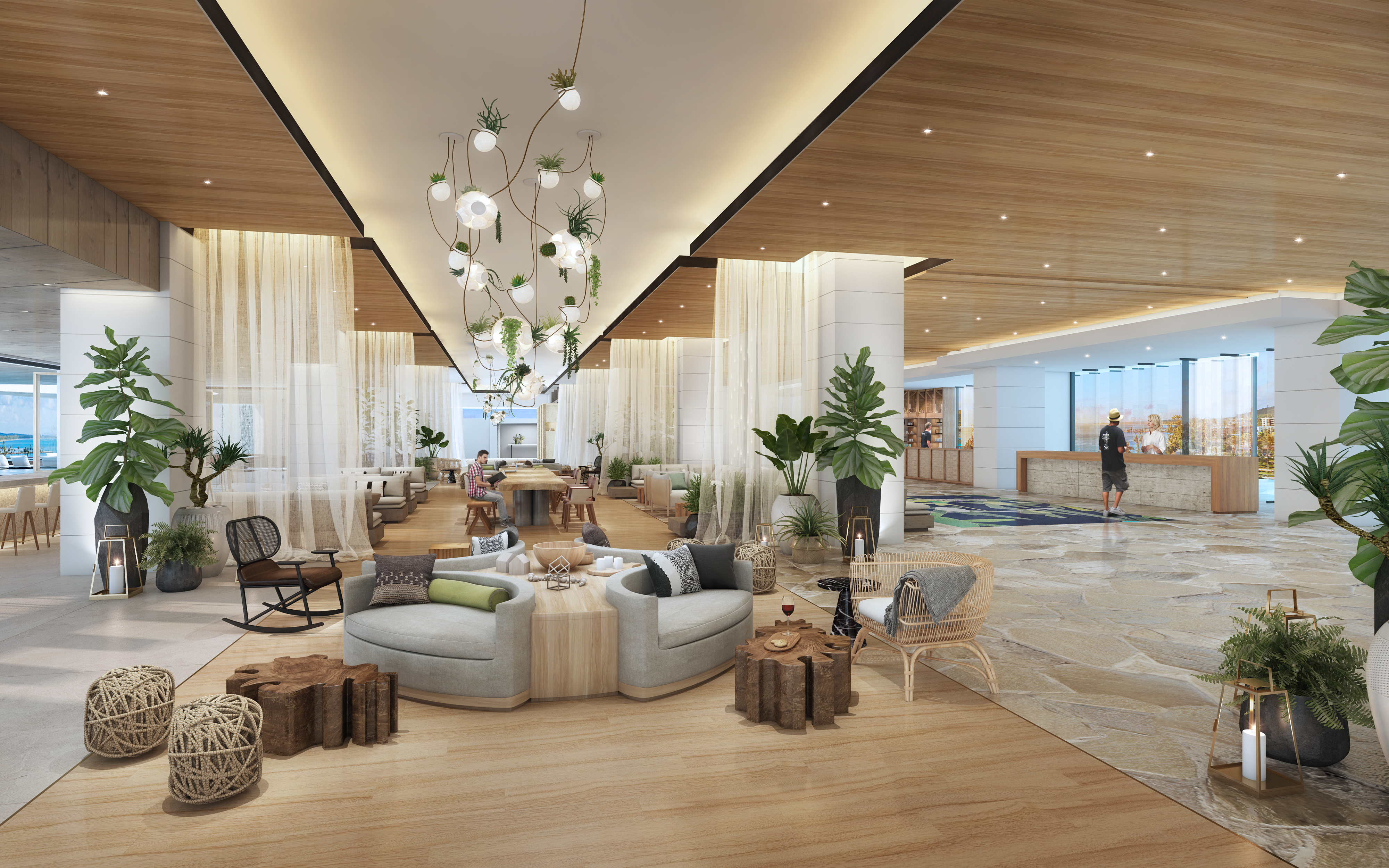 Ho'olana 
Ho'olana sits in the lobby and  is where you can stop for a handcrafted Hawaiian latte, fresh pressed tropical juices and grab and go breakfasts and lunches. 
Have a jam packed day of adventuring and don't want to wait? You can order your morning pick-me-up ahead of time online and grab it on your way out. 
If you have time, you may want to stay and soak in the splendor of ocean views through ceiling high windows.  That is definitely a brew-tiful way to start your day.
Menu Snapshot:
Breakfast Burrito, Everything Bagel, Fresh brewed Hawaiian coffees and handcrafted espresso drinks, home squeezed juices, chicken sandwich, bacon guacamole grilled cheese, homemade banana bread & cinnamon rolls.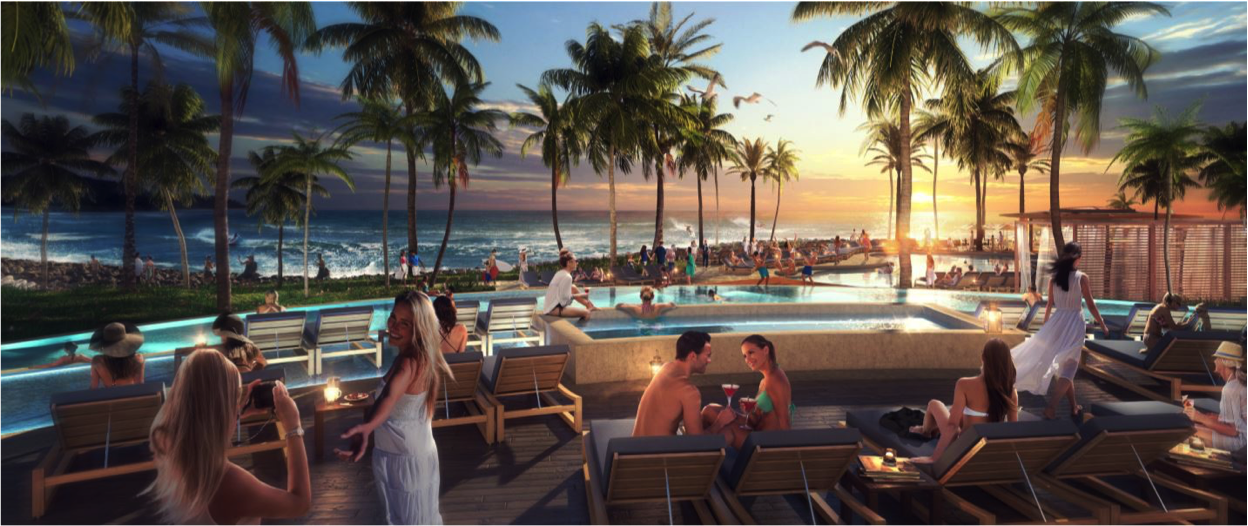 Off The Lip 
Enjoy a taste of heaven at Off The Lip. First of all the view itself is delicious, overlooking our brand new infinity pool and the gorgeous Pacific Ocean. 
Off the Lip is where locals and visitors gather for the best tequila and rum cocktails on Oahu. Our drinks are created with fresh fruit and local spirits. We highly recommend Turtle Bay's signature Mai Tai - handcrafted with house-made orgeat.
Here you will indulge in Instagrammable dishes that are great for sharing with friends. 
Menu Snapshot:
Fresh poke platter, Kahuku shrimp ceviche, Grilled Mochiko Chicken Wings.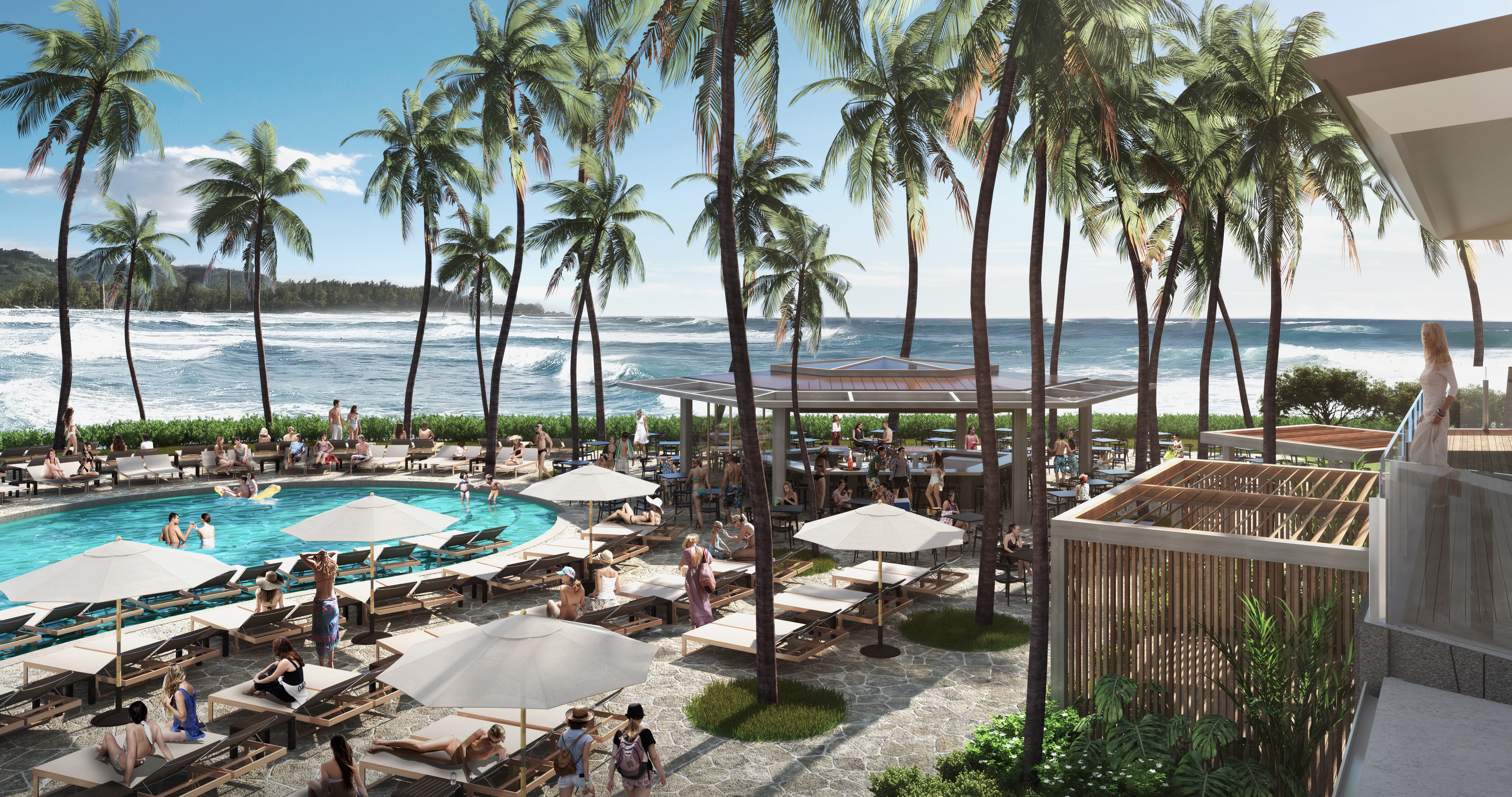 Sunset
If you are looking for good vibes and good food, Sunset is the answer. The restaurant is located at the pool and sits where the sun meets the surf. Just as the waves are always moving, guests are too. They are swimming in the pool, relaxing in the hot tubs and sunbathing on the loungers.  
We invite you to slide up to the bar, order a tropical cocktail and soak in the breathtaking ocean views.  Take a dip in the pool or hot tub or relax in your own private cabana. Watch surfers hanging ten, spot sea turtles and get a glimpse of our very own blow-hole off the point.  
Order your food and drinks through our online ordering system and revel in the splendor of live music paired with spectacular sunsets.
Menu Snapshot:
Waipola Farms Organic Kale Caesar Salad, Cauliflower Bahn Mi Sandwich, Kalua Pork Pulled Pork Nachos, Grilled Mahi-Mahi Sandwich, Sunset SmashBurger.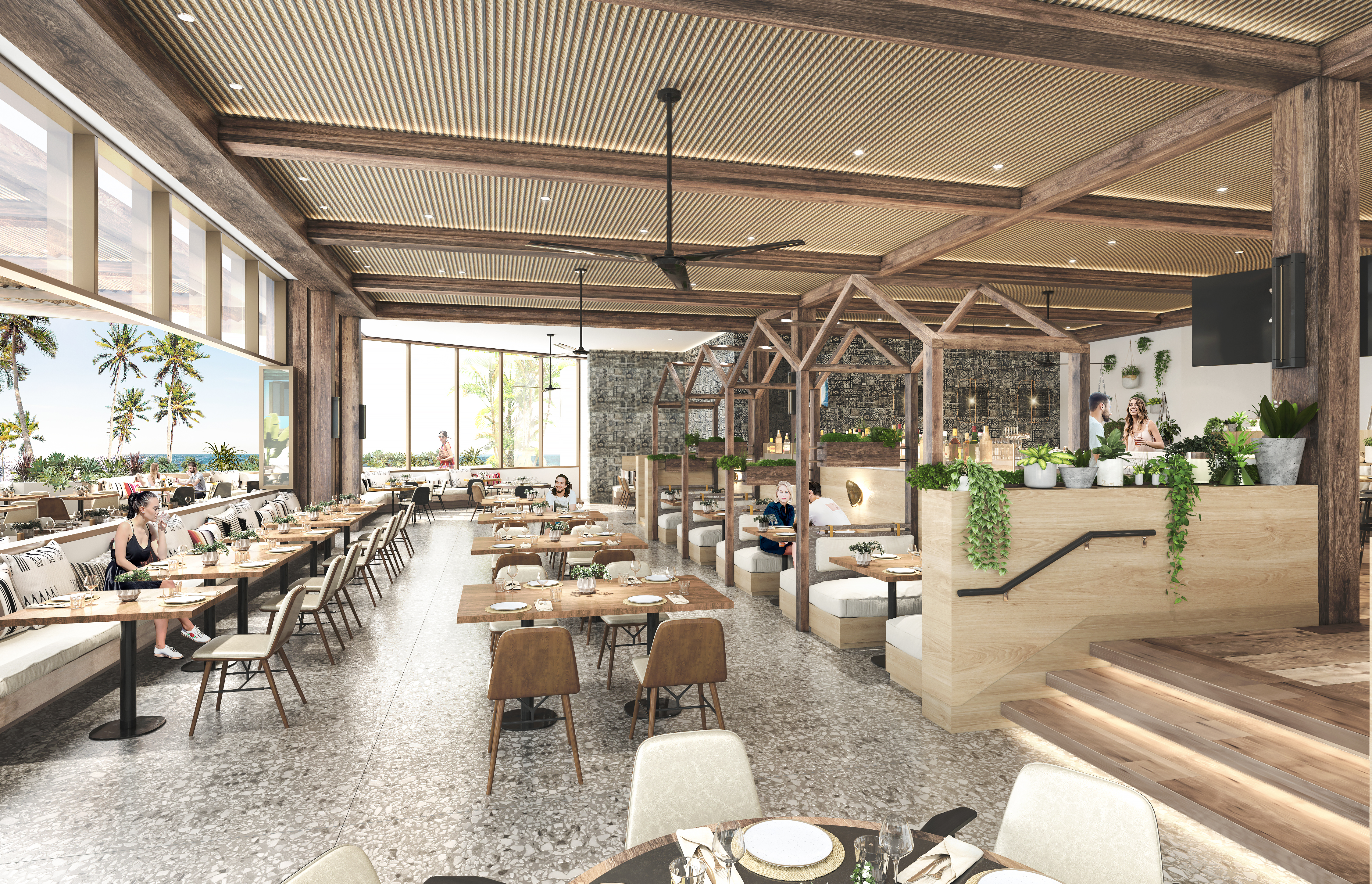 Alaia 
The resort's main dining destination delivers an experience focusing on locally grown vegetables, fruits and sugarcane fabricated in many of the dishes. 
Guests have the opportunity to meet the farmers that inspire the unique menu, get personal with celebrity chefs and even learn how to make our signature Mai Tai - some say it's the best on the North Shore.
Alaia has outdoor and indoor seating, both serve ocean views that pair perfectly with any dish on the menu.
Menu Snapshot
Big Island Hearts of Palm Salad, Poi Samosa, Kona Kampachi Crudo, Sesame Ahi Tataki, Crispy Ahi Belly Adobo Style, Grilled Filet Mignon, Local Whole Fish.
Drinks: Watermelon Papaya Martini, Japanese Cucumber, Rainbow Carrot and our signature Bloody Mary.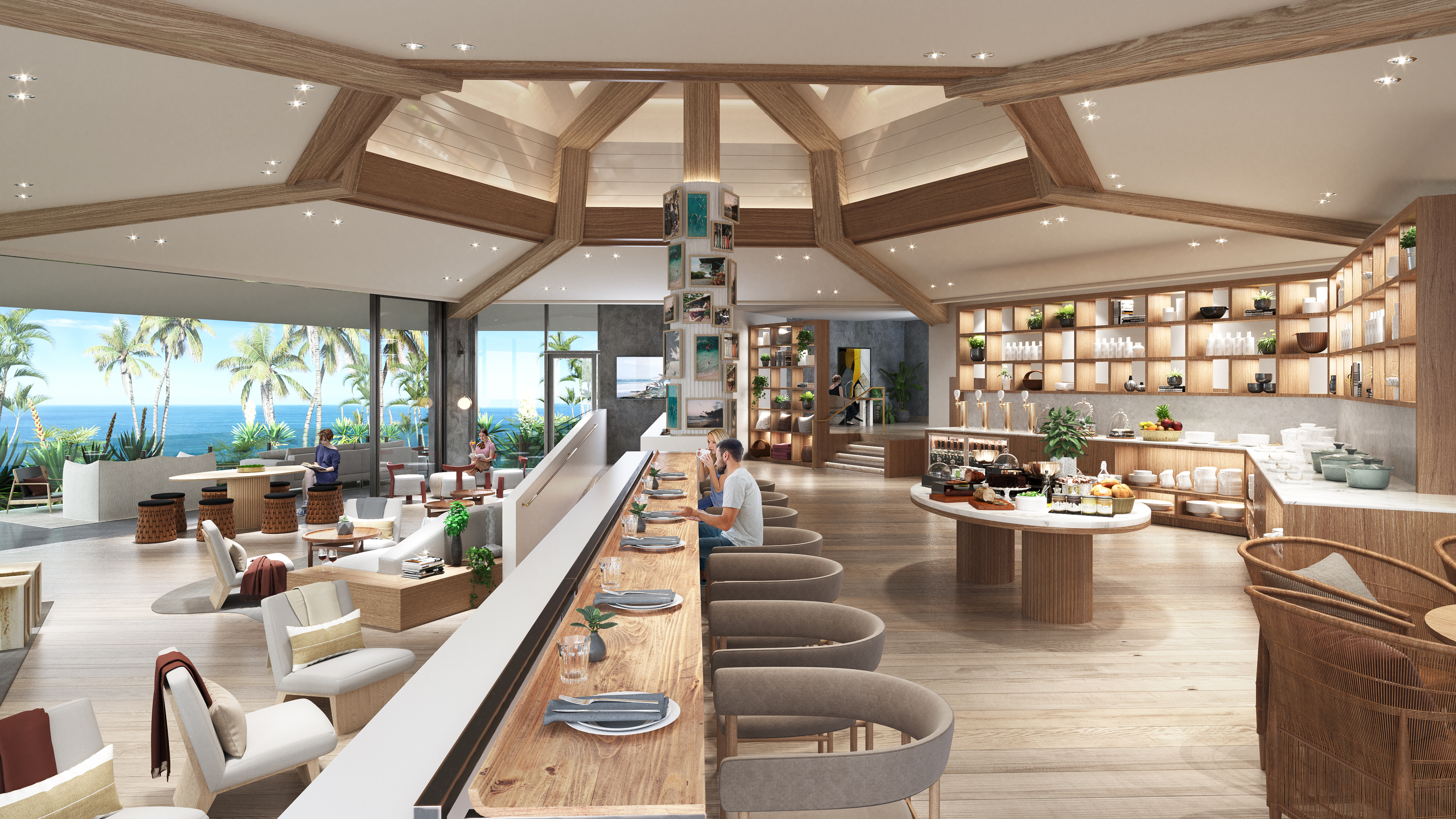 The Club 
Vista Level guests can delight in all the perks at The Club.  The premiere location offers stunning views of the Pacific Ocean. Guests can watch Humpback Whales splash (during whale season) and the magical colors of the sunset while savoring delicious appetizers and drinks.  ​
They can also delight in fun events exclusively for Vista Level guests at The Club. Those staying in the Ocean Bungalows will have the opportunity to level-up and upgrade for this benefit.
Menu Snapshot
Breakfast items: Yogurt, eggs, steel-cut oatmeal, granola parfaits.
Lunch items: Oven roasted turkey breast sandwich, roasted eggplant sandwich, fresh whole fruit, assorted cookies.
Evening Appetizers: Homemade russet chips with Maui onion dip, Crudities, Cheese Boards.
Beverages: Coffee and espresso drinks all day, wine, well drinks, beer. 
We look forward to you enjoying the new tastes of Turtle Bay Resort. Which eatery are you looking forward to savoring the most?