 Three Places To Spot Sea Turtles At Turtle Bay
Turtle Bay is often visited by several different marine mammals and endangered species. Reading our name, you'd assume Turtle Bay is home to several sea turtles and it is. It's most common for snorkelers and divers to see the honu (green sea turtle) in nearshore waters. The honu are often spotted basking on shore or swimming and feeding in the water.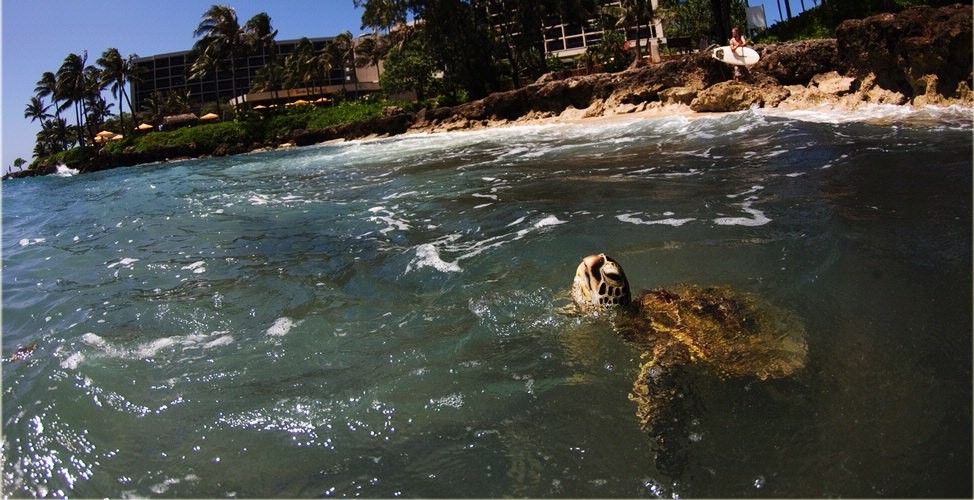 Please Be Respectful
When you do encounter one of these beautiful and peaceful creatures, be respectful. They are protected under federal law. Do not harass or touch them. Keep at least 15 feet away from them and don't block their access either to or from the ocean. When you do spot one on shore, avoid making loud noises and do not use flash photography.
Here are three places where to see sea turtles in Turtle Bay, Hawaii, all locations are located a mile or less from your hotel room.
Kuilima Cove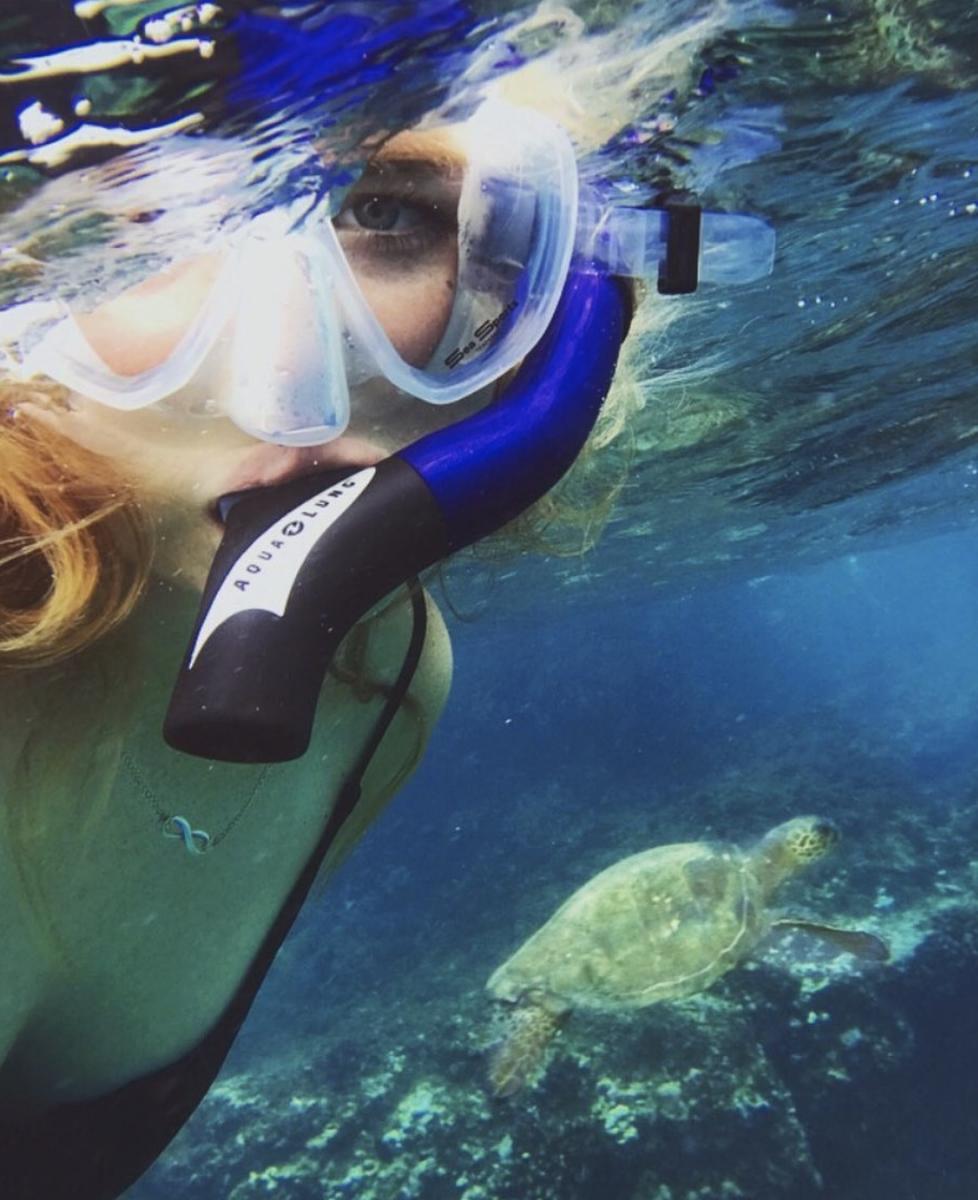 Honu are often spotted in this cove located right next to the hotel. All guests of the resort receive free snorkeling equipment rental for two hours daily. Grab a mask and explore in the water located to the right of the buoys in the bay. Do not swim to the left of the buoys due to a strong current. Always check in with our beach staff for current weather and water conditions before you go into the water.
Stables Beach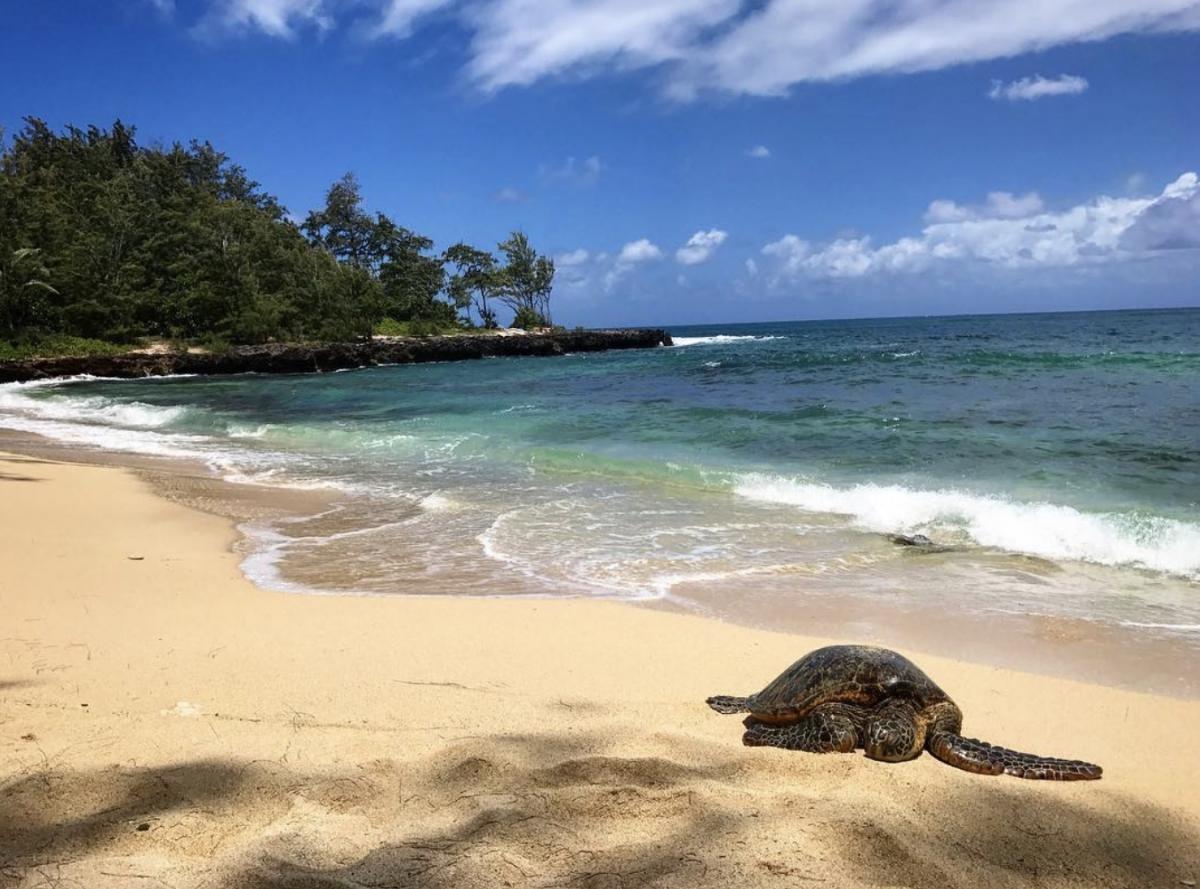 The shoreline between our hotel and our horse stables is a favorite place for sea turtles to crawl up on the warm sand and take a nap. Be sure to say "hey" to our horse friends while you are down there too.
Kawela Bay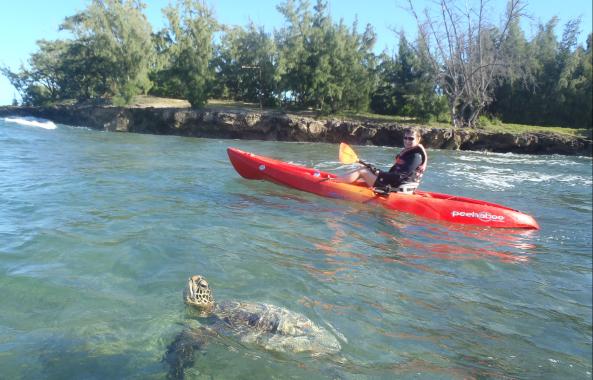 This pristine bay is located about a mile from your hotel room. Dozens of sea turtles live here and enjoy feeding in the bay. Shaka Kayaks operates a tour every morning at 8 a.m. on kayaks with peekaboo windows. Several sea turtles are spotted during every tour. If you aren't in the mood to kayak, you may witness sea turtles coming up for breath in the bay or even taking a nap on the shore.  
Please remember that we encourage you to enjoy these incredible creatures while recognizing there are laws in place to protect them. Enjoy their sights and quietly respect them from a distance. Do not touch or feed them.
Do you have any special memories of encountering sea turtles or other wildlife at Turtle Bay? Share in the comments below.
Have a photo or video? Tag them on Instagram with #TurtleBayResort and you may be featured on our social media and blog.