 Meetings Guide
Your guide to making your meeting or event memorable. Work as a team to fish in the Pacific then share your catch as dinner. Ride horses together down North Shore beaches. Bring a Hawaiian twist to team meals, learning about the rich cultural history of O'ahu and connecting as a team—and to this remarkable place—in the process. These are no ordinary activities. These are events infused with the soul and spirit of Hawaii, making for authentic cultural experiences.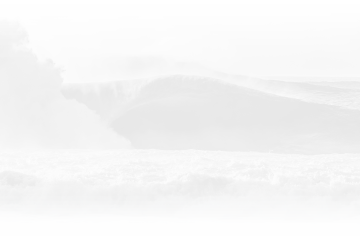 Best Team-Building Activities
Turtle Bay Resort's fun team-building exercises fuel a little friendly competition, while also being moved and inspired. 
Hukilau

This traditional hukilau event based on the resort's Bay Beach doesn't just focus on Hawaiian history, culture, and tradition. It includes a team building component by tasking teams with catching their dinner from the sea for the evening's meal. 

Chef Kahuna

Show off your cooking skills while working with a team to wow a panel of esteemed North Shore judges with taste, presentation, and creativity. Teams create one dish using a selection of Hawaii-sourced products, then follow it up with a celebratory toast and feast.

Scavenger Hunt

Nothing beats hands-on learning especially when your "classroom" is Hawaii's North Shore. To earn a passing grade, competing teams must identify and photograph select North Shore and Turtle Beach Resort landmarks. The final clue leads to the best reward of all: a beach barbeque at one of three breathtaking locations (Kawela Bay, Bay View Beach Lawn, or Kulima Point).

Only on Oʻahu

Beach boot camp, surfing lessons, horseback riding. The possibilities for active team-building programs are endless. We'll work with your group to bring out the best in your team, Hawaii style. Ask about these three adrenaline-inducing programs hosted on the beautiful North Shore.
Themed Dinners
Cuisine With Concepts
The best banquet menus and creative menu items that are deliciously destination-focused, and only found right here on our beautiful North Shore.
North Shore Food Truck Event

The North Shore is world famous for its eclectic food truck collection. Choose from several vendors specializing in everything from shrimp and fish tacos to shaved ice and malasadas. We take care of booking the trucks for your event.

Sea-to-Table Dinner

Break bread at this family-style meal featuring Mea ai Moana ("Food of the Sea"). The fresh-caught selections are prepared by the chef using only the best of ingredients.

Farmers Market Event

Turtle Bay is the hub for many local farms that provide stunning seasonal produce at daily roadside stands. See one you like? The resort can bring that farm purveyor out to join in an evening where the chef prepares several culinary delicacies for your group using only that farmer's produce.

Pulehu Nights

This exciting Hawaiian twist on the standard barbeque menu includes island-style Portuguese sausage and teriyaki-marinated steak.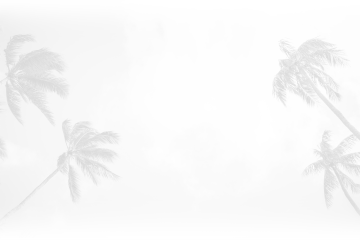 Off-Site Landmarks
Meetings become once-in-a-lifetime experiences you never forget when hosted in one of O'ahu's most unique places. 
Iolani Palace

Formerly the royal residence of the rulers of the kingdom of Hawaii, this national landmark and museumhas several distinct spaces available to rent including expansive lawns, an elevated terraced punctuated by a massive banyan tree, and a lecture space housed in the palace's Kanaina Building.

USS Missouri

Berthed in Pearl Harbor, Hawaii, the USS Missouri is the US battleship best remembered as the site of the surrender of Japan which ended World War II. With a length equivalent to three football fields and a height of 20 stories, the "Mighty Mo" offers prestigious indoor and outdoor venues in the bow (forward section of the ship), the captain's cabin, the fantail (flight deck), and more.

Retro Beach Party

Bringing back the days of the beach boys, this event is all about beach balls, lifeguard towers, and surfing. Surfboard-themed tables lend the feeling of spending the day or evening at the big wave competitions the North Shore is known for. For daytime events, add in water activities such as surf and paddleboard lessons.

 

Bishop Museum

Presenting world renowned collections of Hawaiian and Pacific artifacts, art, film, manuscripts, photographs and documents, this royal museum adds a new dimension to events and offers guests the opportunity to explore these treasures. Courtyards, private conference rooms, a massive lawn accommodating up to 4,000, and open-air pavilions are available for rental.
Event Themes to Inspire
A few of Turtle Bay Resort's corporate party ideas that your team will be talking about well after you've left our extraordinary shore. 
Retro Beach Party

Surfboard-themed tables lend the feeling of spending the day or evening at the big wave competitions the North Shore is known for. For daytime events, add in water activities such as surf and paddleboard lessons.

 

North Shore Food Truck & Night Market Event

Modeled after the Asian style of night markets, this event is all about diversity. Enjoy fare from around the globe as the experts battle it out to impress your taste buds. This evening incorporates live street-style performers, live art, cooking demonstrations, and a plethora of vendors serving you delicious Hawaiian food.

 

Sea-to-Table Dinner

An intimate evening of good food all themed around ocean fare. Family-style service, mellow music and ambient lighting lend to a memorable evening enjoying perfectly paired dishes while the chef shares the inspiration behind your custom meal.

Farmers Market Event

Turtle Bay boasts the distinction of being literally minutes away from some of Oahu's top local farms. So in this event, they take advantage of that by bringing farmers to share their freshest produce in partnership with one of our chefs who creates a meal that brings the farm straight to your table. Learn about the local sourcing and sustainability program while sampling each vendor's fare.