 Here, You're 'Ohana
Some of the most sought-after spaces on the spectacular North Shore. Awe inspiring views. Dreamy accommodations. So many people, places, and moments to fill your heart and your agenda.
From high-budget Hollywood shoots to intimate authentic Hawaiian gatherings, the uniqueness, beauty, and spirit of this place will leave an impression on you and your guests forever. Meetings and events at Turtle Bay are not just gatherings. They are cultural experiences that inspire. 
25,000 sq. ft.
Inspiring
indoor space
1,300 Acres
Unrivaled natural
outdoor space
5 Miles
Pristine unspoiled oceanfront
450 Unique
Ocean view
rooms
140 Ways
To spend your
days and nights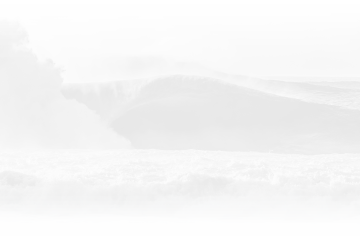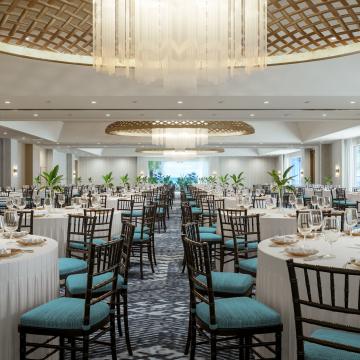 Work & Play on Oʻahu
Meetings
The untouched North Shore of Oʻahu is a place that inspires. Discover some of the most sought after spaces, a passionate team, and as always, the spirit of Aloha and a deep cultural connection that touches everything we do. Working is better here.
Wide-open conference spaces and versatile meeting rooms offer ample natural light. The newest additions include the Kuilima Ballroom and Foyer, which overlooks the dazzling the Pacific Ocean and lush landscape.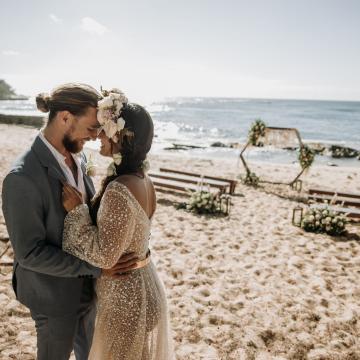 Hawaiʻi Weddings
Say I Do
An untouched beach. A dreamlike landscape. An authentic island experience. A moment that takes your breath away. It doesn't have to be grand to be luxurious. Even in barefeet. 
At the beach, on the lawn, by the 18th green. Each venue breathtaking, each celebration unique. A new beginning in a place of tremendous natural beauty. When you bring your family together, you're very much a part of ours.