Ahupua'a Cultural Tour
Turtle Bay and our community on the North Shore of O'ahu are rooted in rich history and deep cultural connections. Ahupuaʻa are the triangular-shaped pieces of land stretching from the mountain to the sea (mauka to makai) that provide for the community. Seafood from the sea, produce from the land, forests for wood. It's the spirit of Aloha that is rooted in our extraordinary natural landscape.
We'll guide you to significant points of interest along our 1,300 remarkable acres. Natural wonders, untouched land, fresh Hawaii air. And untold stories along the way.
Learn about the important ahupua`a designations and the roles they placed in Kanaka Maoli, Native Hawaiian societies, while visiting `ahu markers along the way.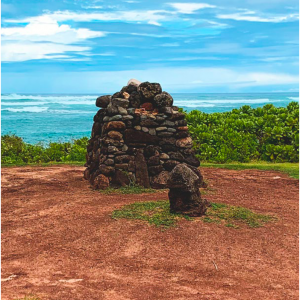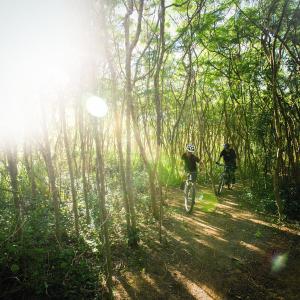 Your Ahupuaʻa tour, your way. Choose from Segway, biking, or golf cart tour and connect to the rich lands, culture, and history of this supernatural landscape.
Only In O'Ahu
Customized beach picnics along our extraordinary shore. A soaring helicopter adventure with a champagne toast on the Moloka'i Seacliffs and a stunning waterfall picnic. Our location on the North Shore is unique and so our experiences must naturally, be one-of-a-kind.