Turtle Bay Exclusive Multi-Island Expedition
There's no better way to see the awe-inspiring beauty of the Hawaiian Islands than on a helicopter sightseeing tour. Feel your spirit soar as you explore some of the most iconic landmarks and natural wonders in Hawaiʻi.
Island-hopping takes on a new meaning with this most extraordinary island tour. From hidden waterfalls and lush valleys to rugged coastlines and volcanic parks - not to mention hundreds of miles of sun-kissed beaches - we invite you to explore the sights of the Hawaiian Islands by helicopter. Soar high above along the coastlines of Oʻahu, Molokaʻi, Lanaʻi, Maui, Kahoʻolawe, and the Big Island. With stops along the way, you'll be delighted with a cliffside champagne toast and picturesque picnic overlooking a misty waterfall. Elevated, indeed.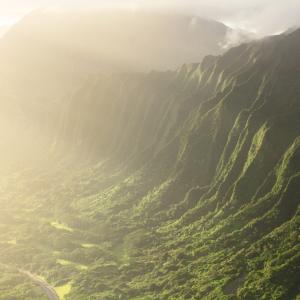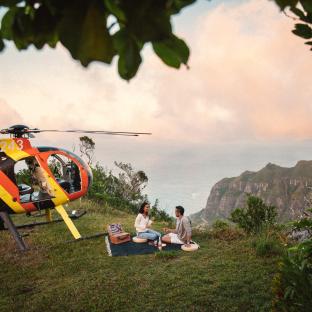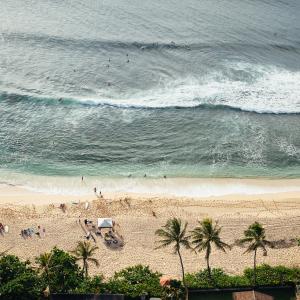 See a world of remarkable beauty. Historic landmarks, rugged canyons embedded with misty rainforests, and the signature sandy beaches of the beautiful Hawaiian Islands. Land on the staggering Molokaʻi Seacliffs, the highest in the world. Complete your tour with your final landing at the Healing Waterfall on the Big Island.​
Experiences
Only on Oʻahu
For the curious. For those who seek adventure or crave the unexpected. We long to connect visitors and guests to the authentic experiences and to inspire 'imi ola, to seek our best life.