 Our Kuleana
We're inspired by the ocean, our connection to nature is all-encompassing, and we're first and foremost guided by a deep respect for the land. As one of Hawaii's sustainable resorts, Turtle Bay Resort embodies the spirit of its North Shore legacy, the culture of respect and responsibility established by the ancient Hawaiians.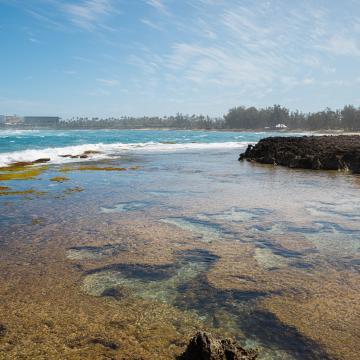 ESG Report
We remain committed to preserving the culture of respect and responsibility to truly malama aina (care for the land) and our people. We are proud to release our corporate environmental, social, and governance initiatives and achievements.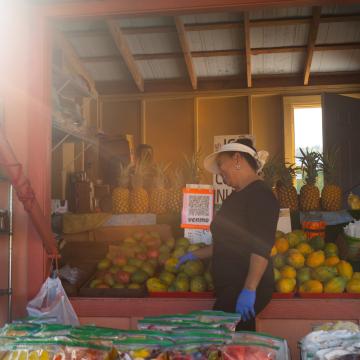 Kuilima Farm
On the Mauka, or mountain side of the Kamehameha Highway, local farmers grow a bounty of delicious produce. Kuilima means "holding hands with the land," and nothing could be more true for the vision of this protected 468 acres of agricultural land on Oʻahu's North Shore, to help promote stable and sustainable food production on the island.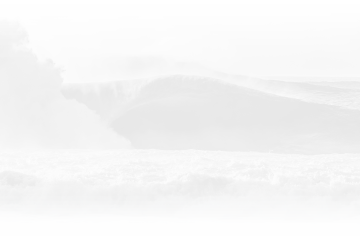 Initiatives & Recognition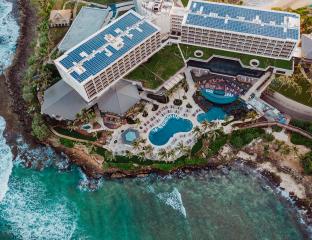 Solar Rooftop
In December 2013, Turtle Bay became the first Oahu resort with a solar roof installation. The energy savings are immense, reducing the amount of fossil fuel usage equivalent to 4.3 million pounds of carbon dioxide emissions over the next ten years. That's equivalent to planting 350 acres of forest. Our new roof also saves 1,000 barrels of oil annually, diverted from the production of electricity.  In 2021, the resort added solar panels to each cluster of Ocean Bungalows.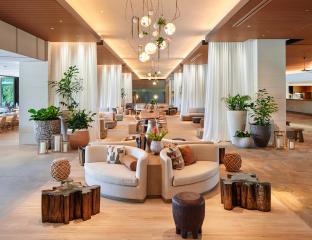 Energy Management System
An Energy Management System automates chillers and air conditioning systems in areas not in use. Each room has been fitted with a special monitor that allows for the setting of room temperature upon check-in or before the start of a function/event.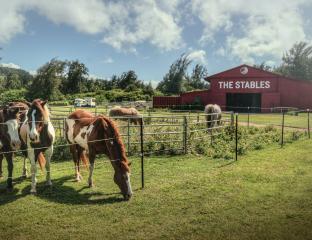 Recycling & Compost
Resort-wide recycling has gone full-effect, with an average increase of 1.8 tons of recycling over the last two years. Trash numbers have also gone down 0.4 tons each month. Recycling collection centers are located in designated areas of the resort for both guests and employees.
The bulk of green waste from foliage is turned into mulch, while a small amount is used in our composting area. Our landscaping company mixes green compost with horse manure from our stables for planting material.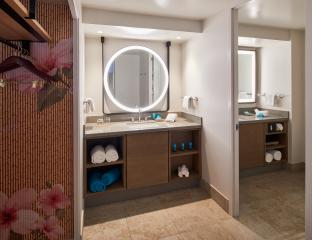 Restrooms and Showers
Restrooms and showers throughout the resort have been upgraded to reduce water usage in toilets, urinals, and showers. With the upgrade, water usage has significantly decreased.
Linen Program
Changing bed linens every third day of your Hawaii eco vacation stay has allowed our linen company to reduce the amount of water and detergent used and is appreciated by our guests. In addition, only towels left in the bathtub are replaced. We rarely get requests for changes to this practice, allowing us to stay at the top of sustainable hotels.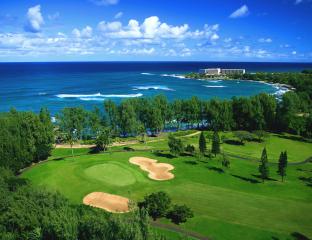 Waste Water Treatment
To greatly reduce the demand for fresh water, Turtle Bay's golf courses use the resort's wastewater, treated and recycled through our nearby wastewater treatment plant. The recycled water acts as a natural fertilizer to the golf courses' paspalum turfgrass, which is a saltwater-tolerant turfgrass making it ideal for the North Shore environment. With the salt now present in the turfgrass, we allow it to work in our favor as a natural herbicide to prevent unwanted plants and weeds. The paspalum turf also serves a vital role in cleansing nutrients and contaminants from the recycled water as it moves through the soil and into the underground aquifer that supplies multiple outlets, including the resort's potable water and the Board of Water Supply.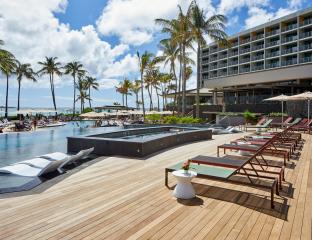 Pool Conversion
Resort pools have been converted to use natural salt water rather than chemically-based chlorine. The saline system eliminates the need to manufacture, transport, and store pool chlorine that is not as friendly to the environment.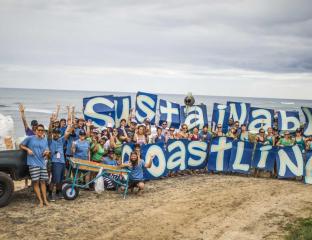 Beach Clean Up
Staff participate in monthly clean ups and partner with Sustainable Coastlines, Da Hui, and other environmental groups. During events such as the Wanderlust Festival a beach cleanup hosted by Sustainable Coastlines Hawaii takes guests to a deserted beach where they show the Kahuku Coastline some love by removing as much marine debris as they can. They recycle most of the debris through their partnership with Method Home and also collect debris to create art.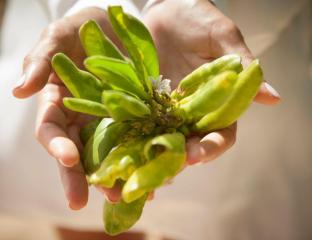 Native Planting
Resort landscaping efforts include 70% Native Species, of which 30% is considered endangered.  
The North Shore Community Land Trust invite guests and local community members to participate in a coastal restoration workday, a unique opportunity to experience one of Oʻahu's last intact coastal sand dune system. Restoration activities may include invasive species removal, native out-planting, marine debris removal, and/or walking trail maintenance. You may get the chance to see endangered Hawaiian Monk Seals, rare native plants, and numerous seabirds that are often found in the area.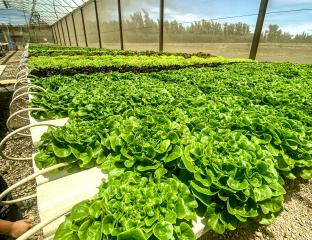 Organic, Locally Grown Produce
A part of being one of the islands' eco friendly sustainable hotels is using local and organic produce. We're very pleased to have partnerships with the North Shore's many farmers, using their fresh produce in our restaurants, of which 80% are organic.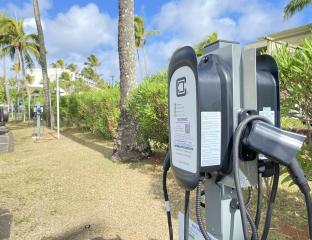 E-Vehicle Charging Stations
There are four E-Vehicle charging stations available on-site for resort guests and visitors. Additional fees will apply.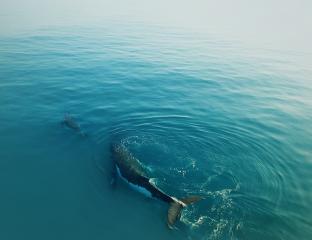 Welcome the Whales
We've partnered with NOAA to count humpback whales off the shores of Turtle Bay Resort. Humpback whales visit our waters beginning in November through April, with the peak season being from January to March. Come take part in the sanctuary's award-winning outreach program that gives volunteers the opportunity to monitor and record humpback whale behaviors during their stay in Hawaiian waters. A fun volunteer activity for residents and visitors that helps provide important population and distribution information on humpback whales around the Hawaiian Islands.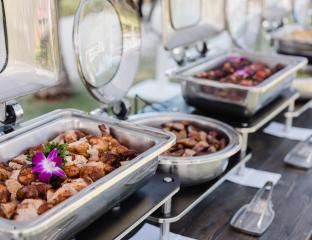 Dining Initiatives
Food Waste - 

Turtle Bay Resort has teamed up with local organizations to feed the hungry across the North Shore by donating bulk leftover meals from banquet functions. Foods unsafe for such practices are discarded and used by local farms.

Post Consumer Biodegradable Items - 

To reduce plastic and styrofoam products, all cups in our restaurants and outlets are either washable and reusable or are made from corn-based or post-consumer materials, which break down quicker. 

Bio-Diesel Conversion - 

Sharing in the mission of preserving our natural resources, the resort has partnered with nearby Brigham Young University, Hawai'i, in turning the hundreds of gallons of oil used in our kitchen into biodiesel used by the University to fuel its fleet of vehicles.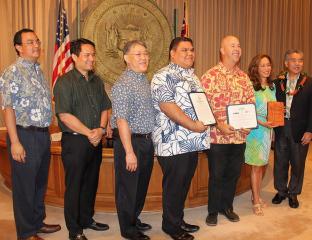 Awards
TripAdvisor Award Platinum Green Leaders Award in 2014 and Silver Green Leaders Award 2013 for Turtle Bay's green practices and commitment to enhancing those practices. 

Hawaii Green Business Program & Award -

 recognized member of the Hawaii Green Business Program (HGBP), which assists businesses that strive to operate in an environmentally and socially responsible manner was awarded with the 2015 Hawaii Green Business Award.

Green Eco-Leaf Rating

 - 

prestigious 4 Green Eco-Leaf rating by completing a 70 point comprehensive eco-audit survey administered by iStayGreen.org.
Stories From The North Shore
Authenticity. There's nothing more real and inspiring than the stories of the people, the culture and traditions, and the rich everyday life of the North Shore. Stories to share, and to live. 
Read More Stories