 About Turtle Bay
For over 50 years, Turtle Bay has been a gathering place for generations of families and friends to share lifelong traditions. Since it opened its doors in 1972, Turtle Bay has been the only resort of its kind on the North Shore of Oʻahu, becoming synonymous with the unique experiences and natural wonders that can only be found on this side of the island.
The transformation of this oceanfront resort captures the natural beauty of its surroundings and deftly embodies relaxed luxury, inviting new and returning guests to experience its genuine aloha and Hawaiian hospitality. Set on a peninsula, Turtle Bay is the only full-service resort on Oahu's North Shore. The main building is designed with three wings of 408 guestrooms and suites, all offering unobstructed ocean views. Steps from the water's edge, the resort's 42 oceanfront bungalows is an oasis within an oasis. Providing the ultimate escape for rest and relaxation.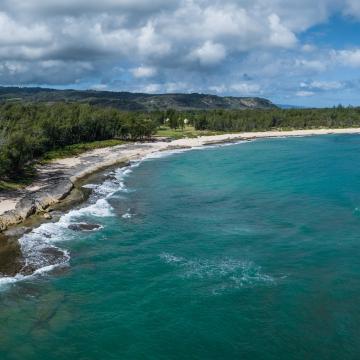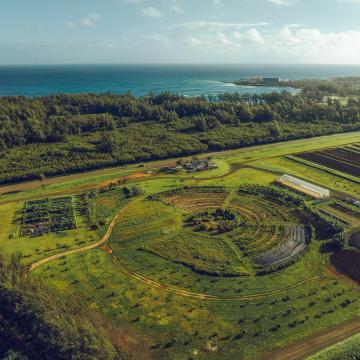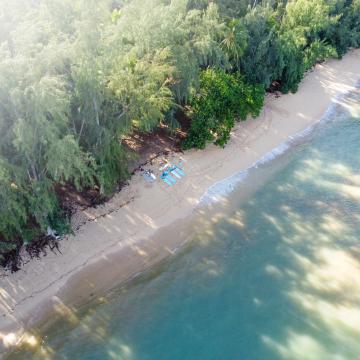 'Aina: Our Land, The Earth
The deep connection to nature is all-encompassing here, a place where adventure and exploration are the cure, the escape. Turtle Bay Resort's 1,300 acres of land includes 650 acres of permanently allocated conservation space, reaffirming the resort's commitment to positive stewardship of the land. Secluded beaches, lush forests, expansive farmland. Rocky coastline, crashing surf, tropical landscapes, and endless trails. Plenty of wide-open spaces to roam, explore, pause, enjoy and breathe in. And provide nearly endless opportunities for exploration.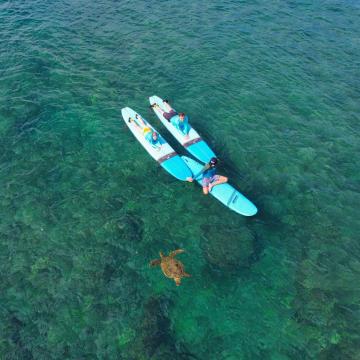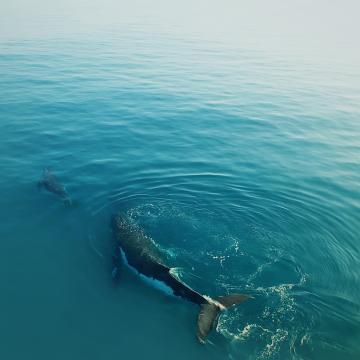 Our Holoholona (animal) Friends
The beaches at Turtle Bay are isolated from large human populations and so are a favorite location for O'ahu wildlife, including the Honu (Pacific Green Sea Turtle) and the critically endangered Hawaiian Monk Seals. We are also located within the 1,218 square nautical miles Hawaiian Island Humpback Whale National Marine Sanctuary, and we're proud to work within their program to protect the winter breeding, calving, and nursing range of the largest remaining population of the endangered humpback whale.
Please enjoy our incredible creatures, but remember there are laws in place to protect them. Admire them from afar and do not touch or feed them. Here at Turtle Bay we're often visited by several different marine mammals and endangered species, and it's always a treat to see them on our shores. Keep your distance and respect these amazing creatures.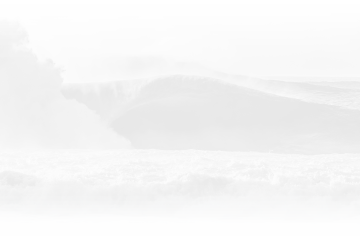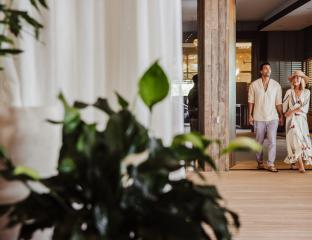 Getting Here & Around
Roughly a 55-minute drive from Honolulu Airport, it feels as if you're entering a different world as lush valleys, country landscapes, and deep blue ocean shimmers in the distance.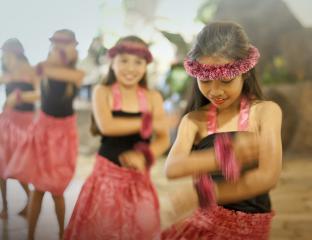 History & Culture
Hawaiians have a strong sense of ohana and their caring, compassion, and famous aloha spirit extends even further.
Stories From The North Shore
Authenticity. There's nothing more real and inspiring than the stories of the people, the culture and traditions, and the rich everyday life of the North Shore. Stories to share, and to live.
Read More Stories