 About Turtle Bay
Welcoming New Ohana and Old
A rare gem of a destination. A truly iconic Hawaiian landmark. The only resort of its kind anywhere on the North Shore of O'ahu. A truly authentic island experience. Welcome to Turtle Bay. We've been here since 1972 but our hotel and our experience have been completely transformed, guided by a deep respect for the land and celebrating Hawaii's natural beauty.
As the only full service resort on the North Shore, Turtle Bay has become synonymous with the unique experiences and natural wonders that can only be found on this side of the island. Set on a peninsula, the main building is designed with three wings of 408 guestrooms and suites, along with 42 oceanfront bungalows, every room and suite has stunning ocean views.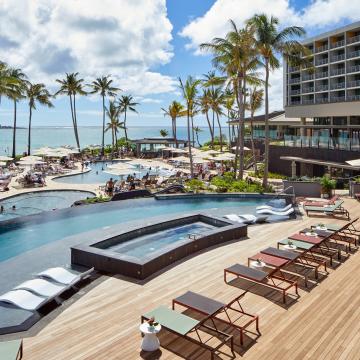 Turtle Bay, Transformed
Stunning redesigned light-filled lobby and terraced pool deck. Locally inspired dining concepts that incorporate the bounty of the North Shore's sustainable agriculture throughout the menu, including produce from the resort's own farm. Spacious new Ocean Bungalows just steps from the water, and exclusive Only at Turtle Bay Experiences that allow you to discover a deeper connection to the North Shore's extraordinary landscape, outdoor adventures, and rich surf culture.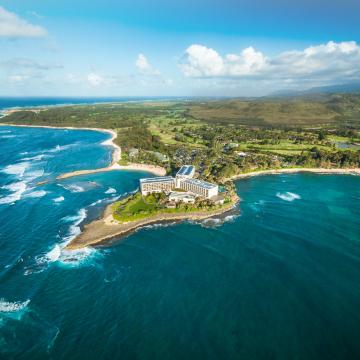 'Aina: Our Land, The Earth
The deep connection to nature is all-encompassing here, a place where adventure and exploration are the cure, the escape. Turtle Bay Resort's 1,300 acres of land includes 650 acres of permanently allocated conservation space, reaffirming the resort's commitment to positive stewardship of the land. Secluded beaches, lush forests, expansive farmland. Rocky coastline, crashing surf, tropical landscapes, and endless trails. Plenty of wide-open spaces to roam, explore, pause, enjoy and breathe in. And provide nearly endless opportunities for exploration.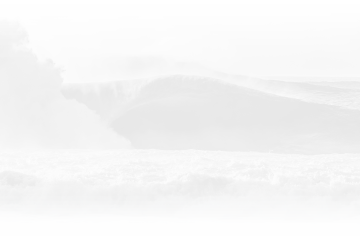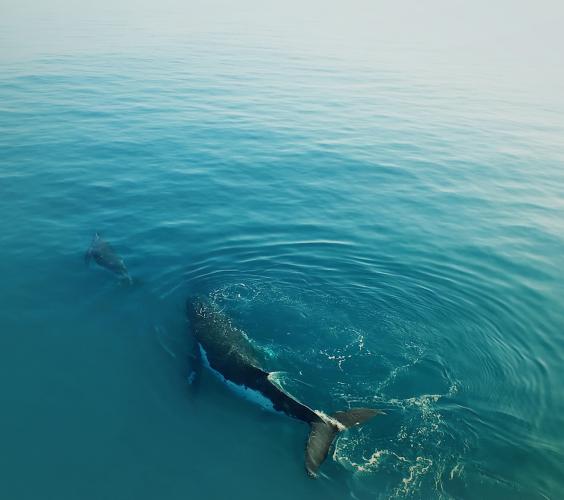 Our Holoholona (animal) Friends
The beaches at Turtle Bay are isolated from large human populations and so are a favorite location for O'ahu wildlife, including the critically endangered Hawaiian Monk Seals. We are also located within the 1,218 square nautical miles Hawaiian Island Humpback Whale National Marine Sanctuary, and we're proud to work within their program to protect the winter breeding, calving, and nursing range of the largest remaining population of the endangered humpback whale.
Please enjoy our incredible creatures, but remember there are laws in place to protect them. Admire them from afar and do not touch or feed them. Here at Turtle Bay we're often visited by several different marine mammals and endangered species, and it's always a treat to see them on our shores. Keep your distance and respect these amazing creatures.
Stories From The North Shore
Authenticity. There's nothing more real and inspiring than the stories of the people, the culture and traditions, and the rich everyday life of the North Shore. Stories to share, and to live.
Read More Stories