Cultural Bike Tour
Get ready to dive in - there's 1,300 acres worth of exploring to do at Turtle Bay Resort. Immerse yourself in Hawaiian history and culture with a guided tour. On this family-friendly adventure, our local expert will take you through scenic trails and significant points of interest.
Turtle Bay encompasses seven Ahupuaʻa, traditional land divisions composed of mountain, farmland, and sea. Native Hawaiians knew how to live sustainably by creating self-sufficient communities that shared in the natural resources. Come along this guided tour to learn about the important Ahupuaʻa designations and the roles they placed in Native Hawaiian societies, while visiting 'ahu markers along the way.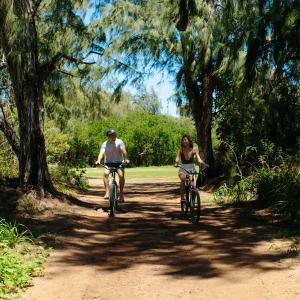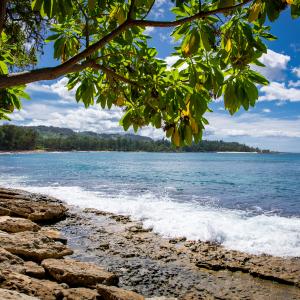 Customize your tour your way. Set off on an e-bike or traverse across our maintained trails on a Segway or golf cart.
Experiences
Unleash Your Curiosity
Customized beach picnics along our extraordinary shore. A soaring helicopter adventure with a champagne toast on the Moloka'i Seacliffs and a stunning waterfall picnic. Our location on the North Shore is unique and so our experiences must naturally, be one-of-a-kind. 
#OnlyatTurtleBay