Jamie O'Brien Surf Experience
Hawaii is the surfing capital of the world and the birthplace of surf culture. Surfing is a rich part of Hawaiian culture and the North Shore is the place to do it. Home of legendary swells, this is where you can retrace the waves of legends. And at Turtle Bay, you can catch the waves of your dreams on the world-famous North Shore with a member of the Jamie O'Brien Surf ExperienceTeam.
Learn from one of the island's best surfers who know the breaks like the back of their hand and will guide you every step of the way. There's nothing like the thrill of the ride and the feel of the ocean around you. To do it alongside a pro, is a surf experience that can't be topped. The Jamie O'Brien Surf Experience is Oahu's premier surf school servicing the North Shore of Oahu as Turtle Bay Resort's exclusive surf experience partner. Specializing in teaching people of all skill levels the art of riding waves on premium equipment guided by professional staff through curated surf and stand-up paddle experiences.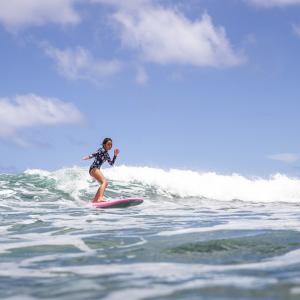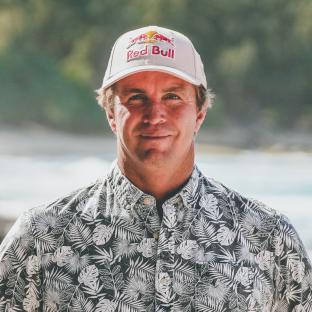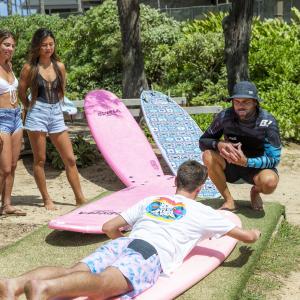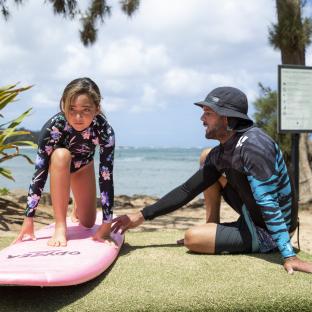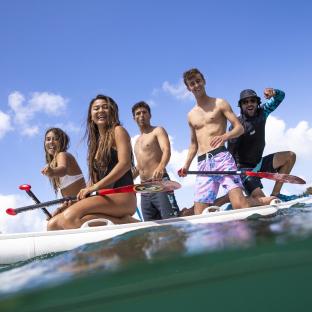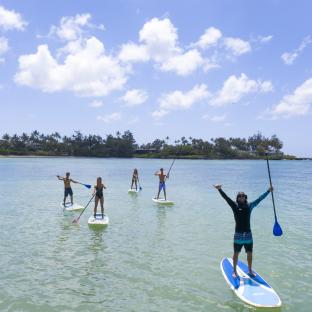 A highly personalized surf session like this is sure to earn you bragging rights and be a story you'll tell for years to come. Capture the day on one of our GoPros as proof of this once-in-a-lifetime experience.
Only on Oʻahu
Customized beach picnics along our extraordinary shore. A soaring helicopter adventure with a champagne toast on the Molokaʻi Seacliffs and a stunning waterfall picnic. Our location on the North Shore is unique and so our experiences must naturally, be one-of-a-kind.