Surf With A Pup
Experience O'ahu's legendary surf in a one-of-a-kind way. Hang 10 with our resident surf ambassador Rocky and his surf-loving canines. Hop on a surfboard or stand-up paddle board with one of the pups from Hawaii Surf Dogs for the surf session of a lifetime.
Sunshine overhead, waves beneath you, and an adventurous pup at your feet. What could make your vacation more complete? Whether you're a seasoned surfer or just starting out, having the dogs along for the ride will be a highlight of your trip.
It's one thing to experience the waves of our legendary North Shore. It's entirely another to do so with a happy and eager furry sidekick. The sight of dog surfing in O'ahu is pure joy. The experience of it is pure aloha.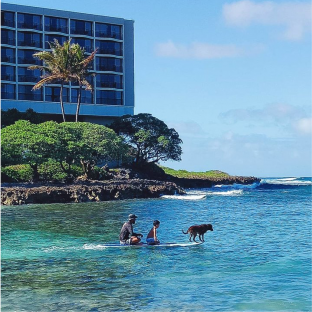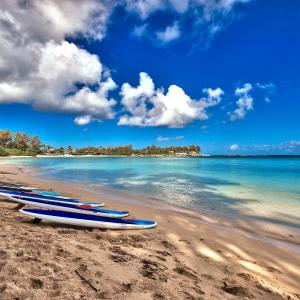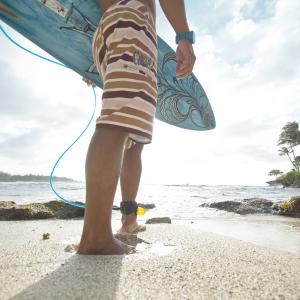 They're good swimmers, they've got great (four-legged) balance, and North Shore native Rocky Canon finds surf or SUP with a pup is a calming way to welcome newcomers to the waters of the north shore, making even the most insecure swimmers feel at ease in the ocean.
Canon has grown up in and around the ocean and is an experienced lifeguard, pro-surfer and surf contest announcer.
Only on Oʻahu
Customized beach picnics along our extraordinary shore. A soaring helicopter adventure with a champagne toast on the Moloka'i Seacliffs and a stunning waterfall picnic. Our location on the North Shore is unique and so our experiences must naturally, be one-of-a-kind.