Tours & Excursions
Explore the earth on a farm tour or soar high above it on a helicopter adventure. Venture out on the coast trails by Segway or experience a once-in-a-lifetime tour of Hawaii's top attraction, Pearl Harbor.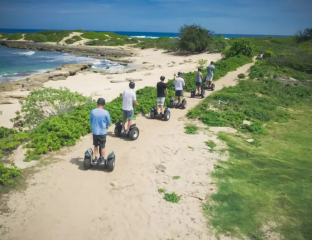 Segway Tours
Glide through scenic trails and enjoy the beauty of our natural surroundings on a Segway.
Reserve Now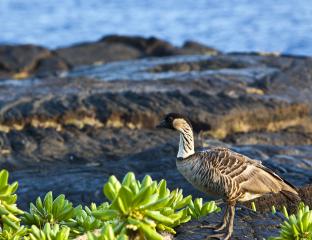 Shaka Kukakuka Bird Watching Tour
Explore our resort's wilderness trails with a guided tour. Your guide will stop at 9 ahu markers to kukakuka (talk story) about the endangered animals, birds, WWII history and Hawaiian culture specific to Turtle Bay.
Reserve Now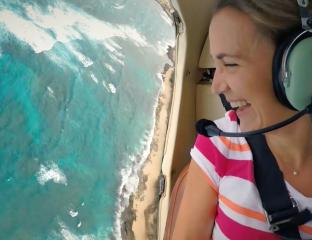 Extreme Doors Off
Choose from one of our extreme, doors-off helicopter tours!
Reserve Now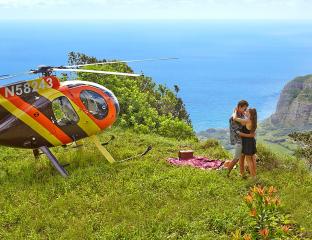 Magnum P.I. Chopper Experience
Covering the island of O'ahu from above, our Magnum Experience will show you all of the island's highlights. See stunning views of the fabled North Shore, Pearl Harbor, Lē'ahi (Diamond Head), Kaliuwa'a (Sacred Falls), and more! You will even fly the same thrilling route seen in the opening sequence of Magnum, P.I., which takes you offshore above the ocean as you cruise past iconic Waikīkī. Fly with Paradise and get your moustache on by taking a flight in the only exact replica of Magnum, P.I.'s Chopper!
Reserve Now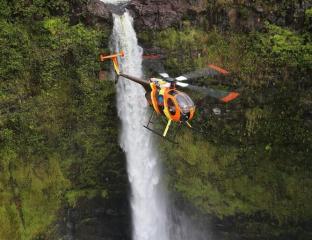 Valleys & Waterfall Explorer Experience
Explore the serenity and beauty of Oahu's best from the air on Paradise Helicopter's Valleys & Waterfall Explorer Tour. Discover aerial views of the 1000-foot Kaliuwa'a (Sacred Falls), which has been closed to the public since 1999, and the dramatic ridgelines of the Ko'olau Mountains, places completely inaccessible by car. In addition, your aerial expedition will take you above Kāne'ohe Bay and the fabled North Shore surf breaks – must-sees on any adventure!
Reserve Now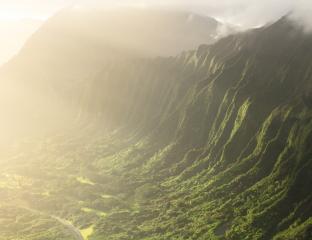 Huakaʻi Nui ~ The Big Hiking Adventure
If lush tropical valleys and pristine mountain pools are your thing – you cannot miss this tour! Hikers will board their 4wd vehicle in Hale'iwa town and off-road 7 miles mauka (mountain ward) to the trailhead. Enjoy the islands through Hawaiian eyes as your expert guide shares the history, language, and mo'olelo (stories) of Hawai'i and its fascinating environment. rve yours today.
Reserve Now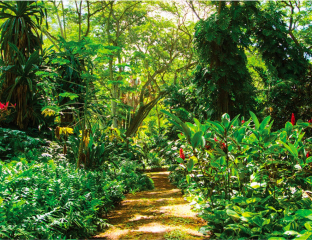 Huakaʻi Iki ~ The Little Hiking Adventure
This fun little adventure has it all: scenic views, exotic plants, and refreshing mountain streams. The "Iki" starts off with a 7-mile off-road ride to the trail head and continues with a hike through unspoiled natural beauty rarely witnessed by Oʻahu visitors.
Reserve Now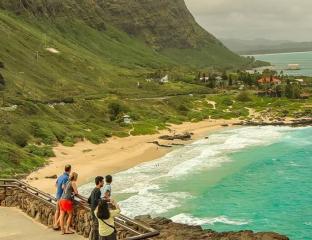 Guided Pearl Harbor Tour
A combination of Hawaii's #1 visitor attraction Pearl Harbor USS Arizona Memorial & USS Missouri at Ford Island combined with a 100-mile Oahu sightseeing tour. Experience a once in a lifetime tour to Pearl Harbor.
Reserve Now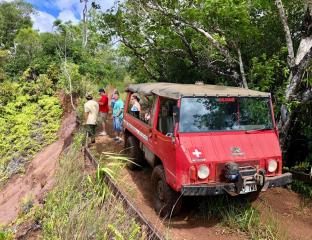 Puaʻa ʻĀhiu ~ Wild Boar Off-Road Expedition
Buck and bang like a Wild Boar on this one-of-a-kind 4x4 adventure – scramble up steep ridgelines, negotiate muddy trails, & tackle Hawaiian-style moguls in an ex-military Pinzgauer all-terrain vehicle. This "hike on wheels" allows guests to interact with the great outdoors from the comfort of a high-stance, open-air 4-wheeler while learning about Oʻahuʻs unique natural environment from an expert local guide.
Reserve Now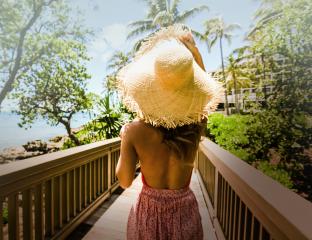 Half-Day Adventure Retreat
A full day of fun in half the time! Choose to surf or paddleboard, then pair it with a beautiful hike to end the day.
Reserve Now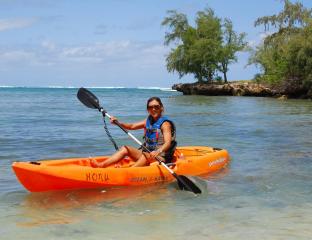 Full-Day Adventure Retreat
Full-Day Adventure Retreat from 10 am - 6 pm, one of our most popular tours! From surfing to snorkeling and hiking, there's so much to explore on Oahu. Experience the best the island has to offer with this private adventure.
Reserve Now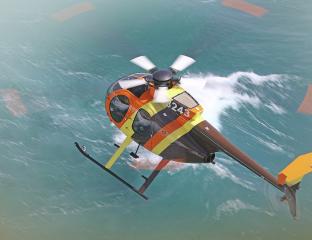 Custom Charters
Paradise Helicopter's award-winning charter service will take you to new heights. Our team of Charter Specialists is accustomed to 'making it happen' and will design an unforgettable excursion just for you. You can be as involved as you like – work with our team to plan a moment-by-moment itinerary, or give us your wish list and let us sweat the details.
Reserve Now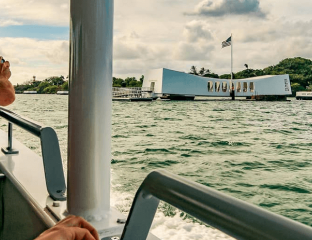 Private Pearl Harbor Tour
A Private 8 to 9-hour tour for your group only. With your private tour, we can spend as much time as you like at Pearl Harbor or we can visit other Memorials and Attractions (admission not included) such as the USS Bowfin Submarine, USS Missouri Battleship, and the Pearl Harbor Aviation Museum at Ford Island.
Reserve Now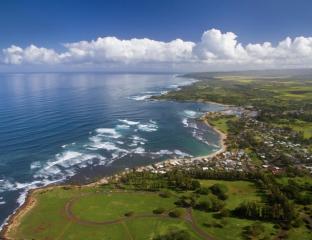 North Shore Adventure
See all of the breath-taking sights that Oahu's North Shore has to offer on this 20-minute North Shore Adventure. Every winter, waves taller than four-story buildings roll through the Birthplace of Big Wave Surfing, swells that only the world's best surfers dare to ride. You'll get fabulous aerial views of the whole coastline, including Kahana Bay, Waimea Bay, Sunset Beach, and Banzai Pipeline – each with its own well-earned reputation for monster surf. As a bonus, you'll even get a view of the beautiful Kaliuwa'a (Sacred Falls). At 1000 feet, it offers incredible beauty, which has only been viewable by air since 1999.
Reserve Now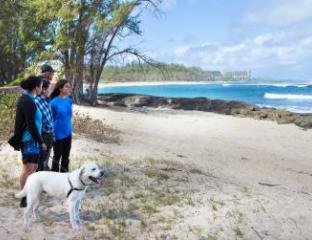 Kahuku Point (Kalaeokaunaʻoa) Restoration Workday
Join North Shore Community Land Trust and local community members in a unique opportunity to experience one of Oʻahu's last intact coastal sand dune system. You may get the chance to see endangered Hawaiian Monk Seals, rare native plants, and numerous seabirds that are often found in the area. Restoration activities may include invasive species removal, native out-planting, marine debris removal, and/or walking trail maintenance.
When: Second Saturday of each month from 9am to 12 noon
Where: Meet in the Turtle Bay parking lot by the Paradise Helicopter sign. After checking in, volunteers will enjoy a 20 minute walk along the beach to Kahuku Point (Kalaeokaunaʻoa)
What to Wear: Please be sure to wear closed toed shoes, comfortable clothes and donʻt forget sunscreen
What to Bring: Reusable water bottle (snacks and a water refill station will be provided)