 Spa Menu
Every treatment is rooted in Aloha 'Aina, a love of and nurturing care for the land. We achieve this by using pure, sustainable, and natural ingredients and showcasing the most meaningful and healing treasures this natural miracle we call Hawai'i has to offer. Facing the world-famous swells of the North Shore, the unceasing movement of the ocean becomes a force of power and peace. Where the energy and motion of the water gently move you to a place of vitality and grounded holistic wellness.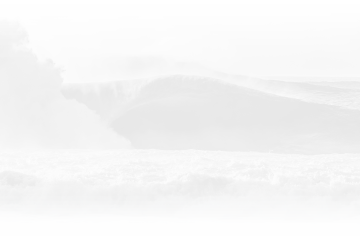 Sea Salt Body Exfoliation  50 minutes | $185
This authentic island body exfoliating treatment begins with a mineralizing and softening sea salt body rub using authentic, naturally farmed Hawaiian Sea Salt from the island of Molokaʻi, infused with pure Hawaiian plant extracts, sugar cane, and coconut milk to cleanse, exfoliate, and moisturize the skin.
Detox Renewal Wrap  80 minutes | $280
This body wrap begins with a gentle sugar exfoliation to improve skin tone an texture. Shea butter, noni and other soothing ingredients makes skin silky-smooth while our lively peppermint-scented French green clay detox body mask helps draw out impurities while nourishing.  Coconut-Argan, Grape Stem Cells and white tea extracts help hydrate and improve tone and texture.
Soothing Kai Hydration Treatment  80 minutes | $275
Using mineral rich seaweed serum  infused with aromatic Japanese Ume Plum extracts to revitalize the skin followed by a Swedish massage with Sea Fennel to deeply seal in moisture for hydrated silky finish.  Treat your feet with Gotu Kola and Calendula with Raspberry Ceramides with a hydrating foot massage.  
Ginger Coconut Sugar Glow  50 minutes | $185
This dazzling natural treatment begins with the vibrant aromas of our ginger-lime sugar scrub.  Warm, nourishing coconut and argan oil infused with avocado oil, apricot oil, rose hip and vitamin E is slowly drizzled on the body for superior hydration, nourishment, and total body relaxation.
Ola Sun Recovery  50 minutes | $190
We love enjoying our Hawaii sun!  Long beach days can cause our skin to be more sun kissed than we expected, so give yourself and your skin a refreshing escape.  This treatment uses soothing Aloe Vera, Tamanu Oil, and Hawaiian plant and sea plants distillates to help preserve your tan and aid in healing your skin.  Your body will be wrapped in Ti leaves while your body absorbs all the nutrients in the skin.
*Spa menu and prices subject to change.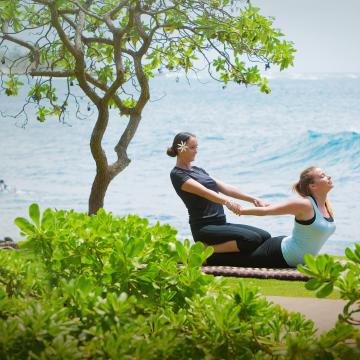 Spa Packages
Awaken your senses with a transformative spa experience. Our distinct spa packages offer a blend of invigorating wellness and enlightened relaxation.