Complimentary Guest Activities
As a guest of the resort you can enjoy these complimentary resort activities during your stay. Visit The Guidepost in the Lobby for more information and to make reservations.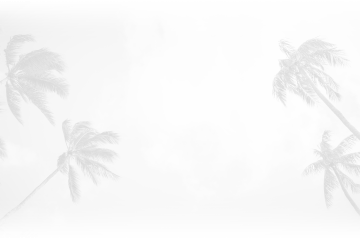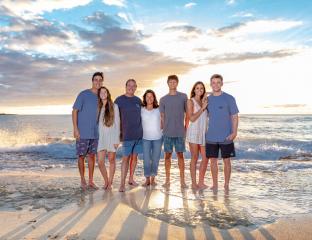 Complimentary Photography Session
Guests get to join the photography team for a beach photo session, compliments of Turtle Bay Resort. Let the artists at Pacific Dream Photography take you on a tour around the most scenic grounds of the property while taking photos you will cherish for a lifetime. You are invited back the next day to view and select your favorite photos for purchase
Reserve Now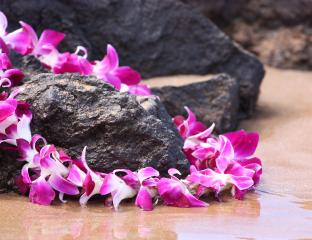 Lei Making | ʻOkika Creations
Join us every Wednesday & Friday from 9:00AM - 10:00 MA for a basic introduction and history of Lei making. Free for registered guests Each guest will make 1 Lei (42 flowers). Meet in the Lobby.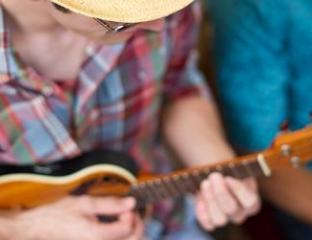 Ukulele Lessons
Join us every Tuesday & Thursday from 9:00AM - 10:00AM in the lobby and learn how to play the ukulele. Free for all registered guests. Ukulele lessons are open to guests that are 8 years of age or older. Minors are required to have parental supervision. 2 Ukuleles per room, per lesson, can be lent out so all can enjoy. Ukuleles and are available on a first-come, first-served basis. Guests can sign up at The Guidepost at 8:45am on lesson days. Please visit The Guidepost for more details.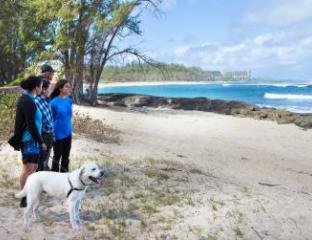 Splash with Pono
Turtle Bay Resort's Canine Ambassador, Pono, will be going on hiking excursions with guests every Tuesday and Thursday at 10:00 AM. The hike is a mile and a half round trip and is suitable for all ages and the path is stroller friendly. You'll enjoy breathtaking ocean views, local wildlife and native plants.The hike will take about 60- 90 minutes total. The activity is complimentary for resort guests, but guests are welcomed to make a donation to Hawaii Fi-Do Service Dogs. Reserve your spot at the Guidepost.
*Weather permitting.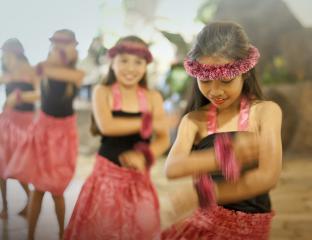 Hula ʻAuna Lessons
An introduction to the history of hula dancing. Join us every Wednesday & Friday from 10:00AM - 11:00AM in the Lobby. Learn the basic that will lead to a hula number that corresponds with our ukulele lesson. Free for all registered guests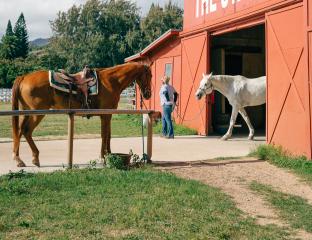 Lio Lessons
Come down to The Stables and meet the horses at Turtle Bay. Join us every Saturday from 2:00PM - 2:30PM at the Stables for an introduction to basic horse knowledge and care. You will also learn about our other activities available at The Stables.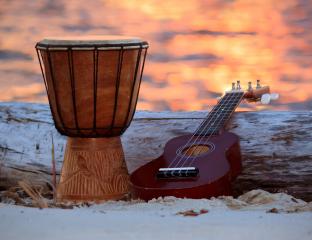 Toere Tips
Join us twice a month for an introduction and history of Tahitian drumming. Join us in the Lobby the 2nd and 4th Saturday of each month from 9:00AM - 10:00AM. Free for all registered guests. Learn basic drumming beats of Toere and Pahu. Perform at Kanikapila.