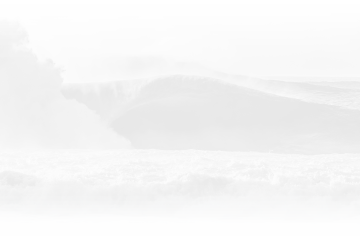 Getting Here & Around
How to get to Turtle Bay Resort
You won't be too far away from new adventures at Turtle Bay. This is where avid surfers and onlookers come to see Hawaiʻi's legendary surf breaks. Where families of all generations can get closer to nature, together. Where golfers who love being close to championship courses can tee off in paradise.
Only a 55-minute drive from the airport, travelers can get around the island by car rental, shuttle, or Oʻahu's public transportation system (TheBus). Please note, taxi and rideshare services are limited on the North Shore, so plan ahead to secure transportation from the resort.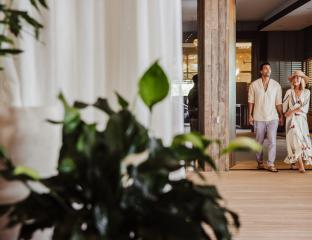 Shuttle Service
If you're looking for an easy option to get around, North Shore Transport offers service to Haleiwa, Polynesian Cultural Center, and other hotels. You can also arrange for services to and from Honolulu International Airport. Please note shuttle services must be booked a minimum of 24 hours in advance.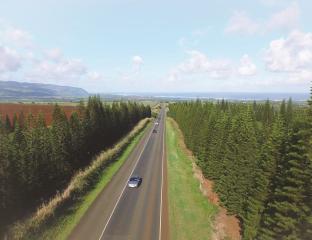 Car Rental
Plan ahead and reserve a rental car in advance. Pick-up from the Honolulu International Airport (HNL) makes it convenient for you to start exploring the island as soon as you arrive.
From the Airport
Once you leave the Honolulu International Airport (HNL), you're less than an hour away from your oceanside getaway. If you'd prefer to take your time and soak in the beauty of the North Shore, you can get here the easy way.
Central Oʻahu Route (55 minutes, 37 miles)
Take H-1 freeway, Westbound.

Stay on the H-1 freeway for approximately 6 miles.

Look for signs for the H-2 freeway, Northbound (North Shore/Wahiawa).

Merge right onto the H-2 freeway.

Continue on the H-2 freeway North to Wahiawa. Exit at Wahiawa (Exit 8) on to route 80 (Kamehameha Highway) through Wahiawa.

Continue Northbound, route 80 connects with route 99.

Stay on route 99 to Haleiwa.

The road now bypasses Haleiwa and becomes route 83.

Continue on route 83 approximately 20 minutes toward Kahuku.

Turtle Bay Resort will be on the left-hand side.
East Oʻahu Route (70 minutes, 43 miles)
Take H-3 E, Eastbound.

Stay on the H-3 E/route 83 for approximately 42 miles (1 hour).

Turtle Bay Resort will be on the right-hand side.