 Take A Hike At Turtle Bay Resort
Take a hike! Turtle Bay Resort on Oahu's North Shore has more than 12 miles of trails for you to venture off on and explore. Five miles of those trails are along the breathtaking coast. You can choose to take a morning hike or make it a day-long adventure. Many of our trails run close to the sand, while some will take you through lush greenery. The trails are well maintained and great for all ages. Some portions are even stroller-friendly. 
We highly recommend packing your swimsuit and towel so you can cool off in the sparkling blue ocean. Don't forget the water and snacks too! Stop by our Guidepost in the lobby for a resort map.
You can hike on your own or explore with our Turtle Bay Canine Ambassador Pono.
Here are some cool sites to check out on your Turtle Bay trek.
KAWELA BAY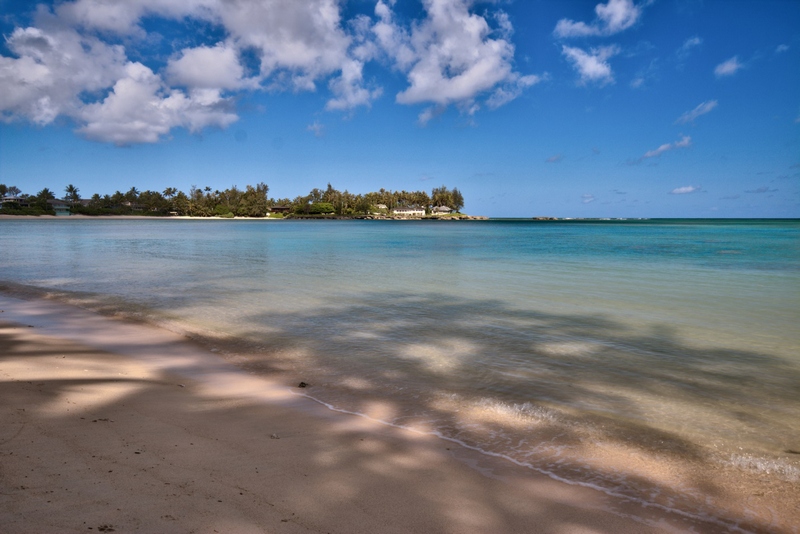 Distance from your hotel room: 1.2 miles west, 15-25 minute walk.
This pristine bay may look familiar when you see it. It has starred in several movies and television shows, including Hunger Games: Catching Fire, Pirates of the Caribbean and Mike and Dave Need Wedding Dates (just to name a few). A short stroll from the sandy shore will lead you to our famous banyan tree, which has also starred on the big and small screen. Kawela is where our Shaka Kayaks Sea Turtle Tours, surfing lessons and outrigger canoeing adventures take place.
BANYAN TREE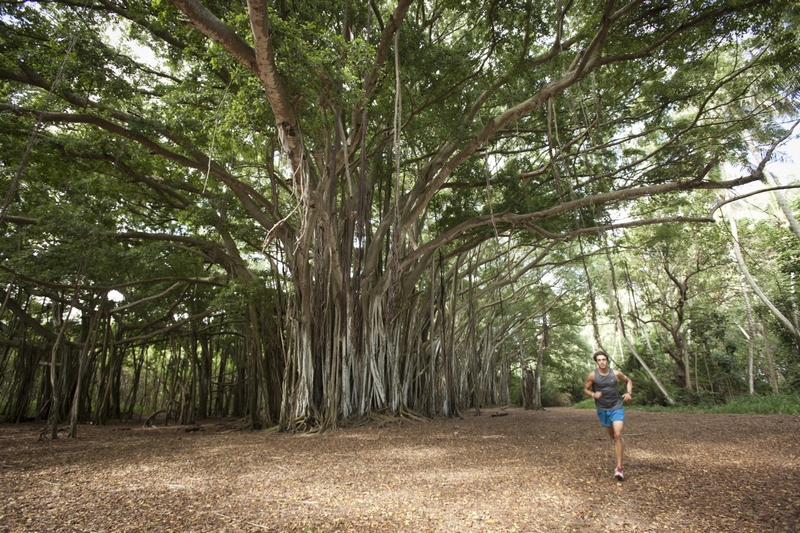 Distance from your hotel room: 1.2 miles west, 15-25 minute walk.
The towering banyan tree is located a short walk from Kawela Bay. This single tree, an amazing expanse of multiple trunks and vines, is pretty famous. That is because it is  routinely used as a filming location for major motion pictures and television shows, including "LOST" and "Pirates of the Caribbean." Older banyan trees have "prop roots" that eventually grow into trunks as large as the original, and many banyans live to be several hundred years old. 
WWII PILLBOX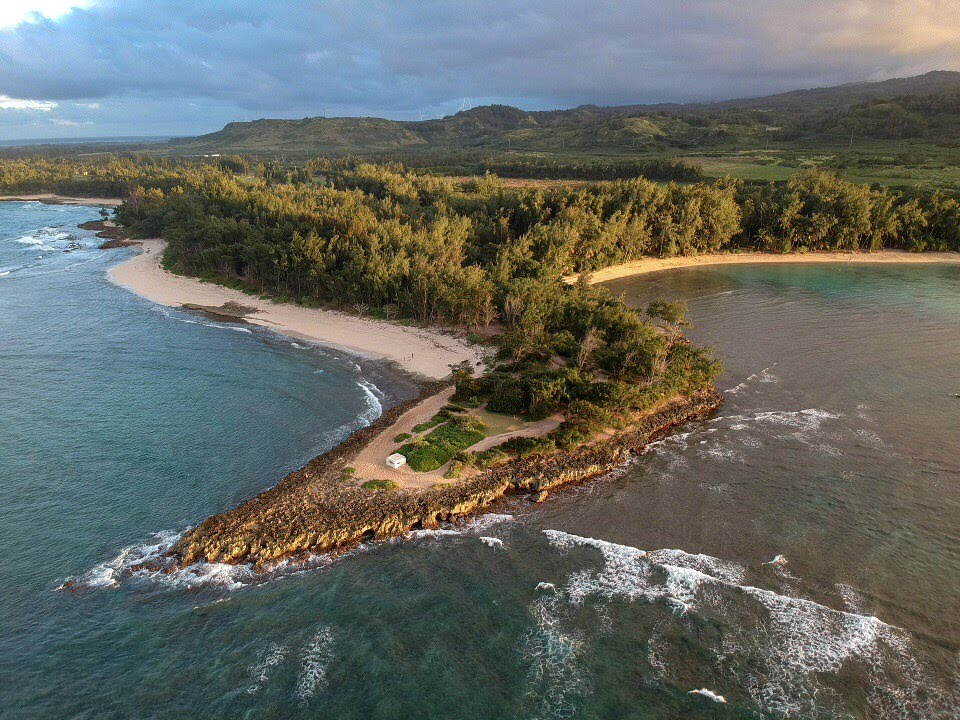 Distance from your hotel room: 1 mile west, 10-20 minute walk. 
This piece of history is located by the ocean, offering beautiful views of our hotel and Kawela Bay. The pillbox is a concrete dug-in guard post equipped with loopholes through which to fire weapons. The name pillbox comes from the structure's similarity to the cylindrical and hexagonal boxes in which medical pills were once sold. They are in effect a trench firing step hardened to protect against small-arms fire and grenades and raised to improve the field of fire.
TIDE POOLS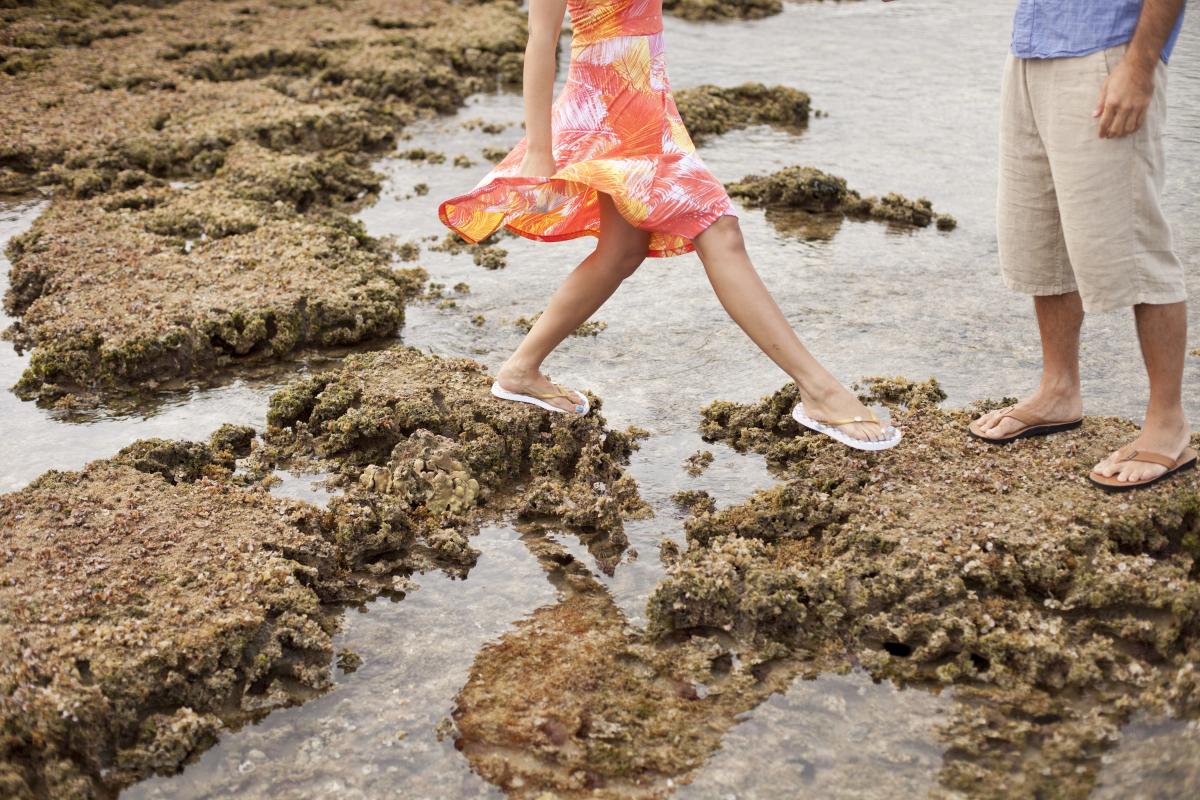 Distance from your hotel room: 0.30 miles east, 5-10 minute walk.
There's something magical about tide-pools. This is another shallow swimming area perfect for little ones to cool off in. You can also explore the tide-pools and see if you find hermit crabs, opihi and sea snails.
KEIKI COVE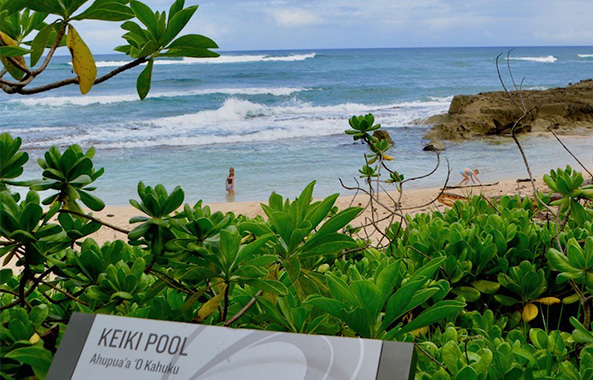 Distance from your hotel room: 0.75 miles east, 7-12 minute walk.
Keiki is the Hawaiian word for child. This protected little cove is perfect for small children to wade in the ocean. The water is shallow and calm year round. It is located next to the 17th hole of the Palmer Course. This is where Pono takes guests on his biweekly treks.  It is also a popular place for Hawaiian Monk Seals to bask in the sun.
KAHUKU POINT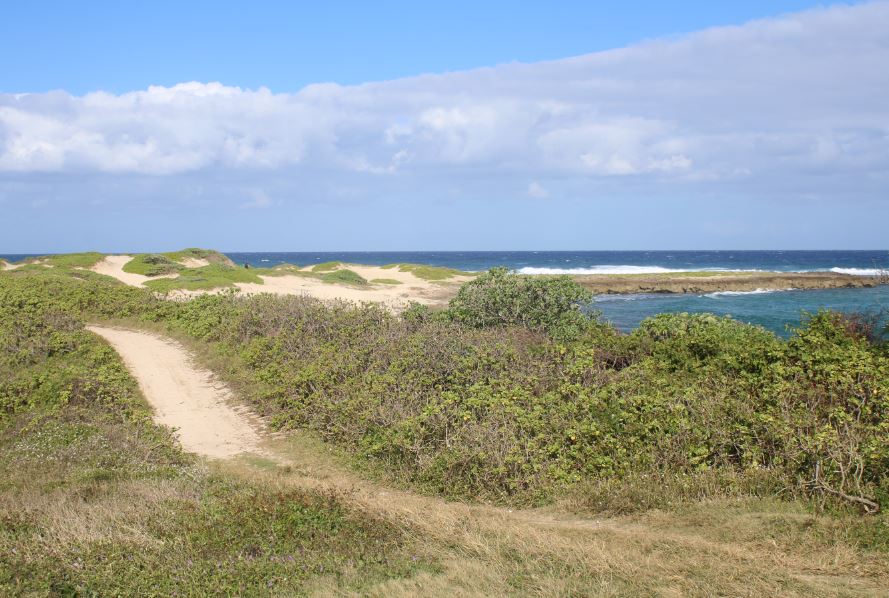 Distance from your hotel room:1.5 miles east, 15 - 25 minute walk.
Kahuku Point is the northernmost point on the island of Oahu. You'll more breathtaking views of the ocean. You may also spot a Hawaiian Monk Seal and wild sea birds, who live in the area. 
HIKE WITH PONO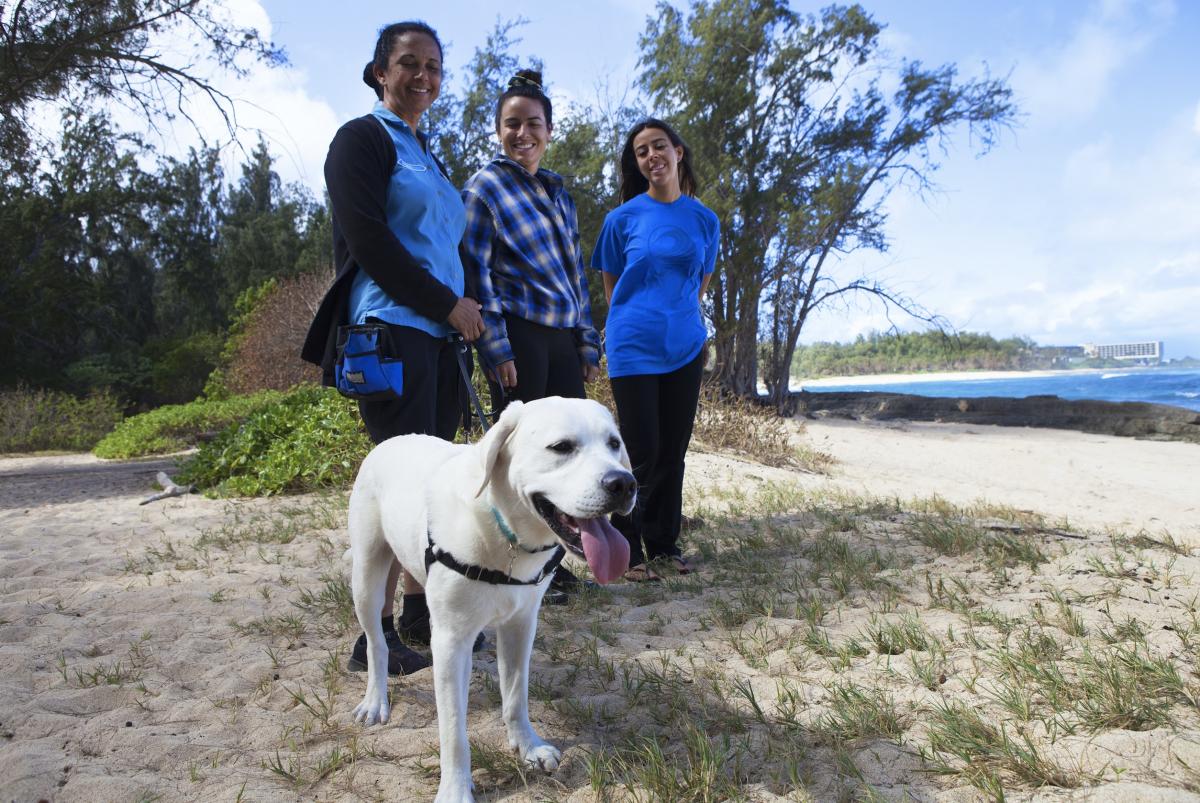 All ages are invited to have a pawsitively good time with Pono. The hike is a mile and a half round trip and isn't "ruff" at all. It is suitable for all ages and the path is stroller friendly. You'll enjoy breathtaking ocean views, local wildlife and native plants. Local wildlife includes Hawaiian Monk Seals, Sea Turtles and Humpback whales (during whale season January - March). The trek will start at the Guidepost in Turtle Bay Resort's lobby. Guests will then join Pono on a leisurly and beautiful stroll to Keiki Beach. You may want to wear your swimsuit! If Pono feels like it, which is likely, he may jump in the ocean for a swim!
If you are not a fan of hiking, you can horseback ride, mountain bike and even segway on our trails instead. Learn more about all our adventures here.