 Ultimate Guide To Sea Turtles In Hawaii
You hear our resort name and assume that there are turtles (honu) here. Of course, you're right! Turtle Bay Resort is one of the prime locations to see honu on the beautiful island of Oahu.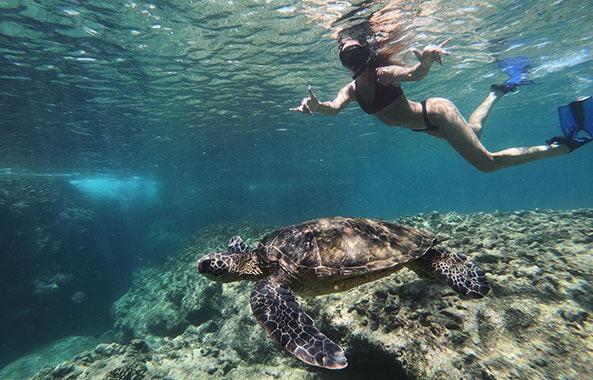 The two types of honu most frequently observed at Turtle Bay Resort are the green sea turtle and Hawksbill sea turtle. The green sea turtle is listed as a threatened species under federal and state law. Hawaiian green sea turtles have shown a good population recovery in recent years, although they are still plagued with a papilloma virus that causes disfiguring tumors. Hawksbill sea turtles are sighted much less frequently than the greens.
Here is a guide to sea turtles on Oahu.
We'll tell you everything you need to know about the beautiful endangered species, as well as where you can spot them at Turtle Bay Resort. Feel like adventuring off property? We'll let you know some beaches to check out on the island of Oahu as a whole.
But before we give you the scoop, make sure you review these guidelines on how to act around sea turtles.
1. Keep Your Distance: Stay at least 15 feet away from them and don't block their access either to or from the ocean.
2. Don't Touch Them! It is illegal to touch sea turtles.
3. Don't Harass them: Don't chase them, swim at them or make loud noises around them. Do not use flash photography when you see them resting on the shore. Do not feed them.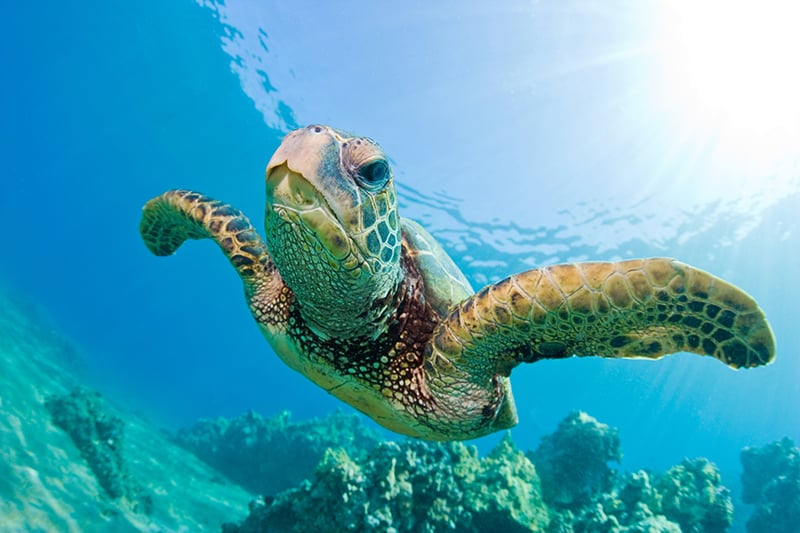 Where You Can See Sea Turtles at Turtle Bay Resort
Here are three places where to see sea turtles at Turtle Bay Resort, all locations are located a mile or less from your hotel room.
Kuilima Cove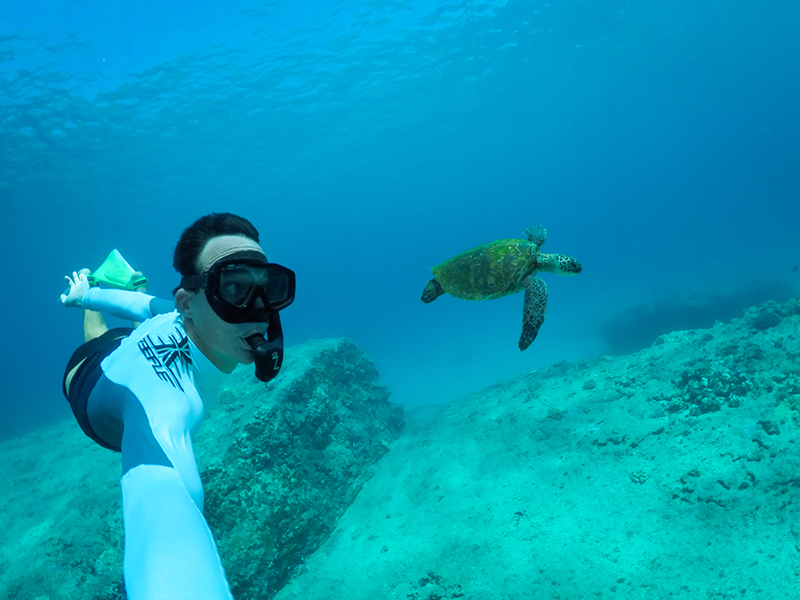 Photo: Zachary Delacruz
Honu are often spotted in this cove located right next to the resort's main building. Snorkel sets are available for purchase at the Bay View Beach Kiosk, The Watershed retail store on the main resort pool deck, or at Holoholo Market in the lobby. Grab a mask and explore in the water located to the right of the buoys in the bay. Do not swim to the left of the buoys due to a strong current. Always check in with our beach staff for current weather and water conditions before you go into the water.
Stables Beach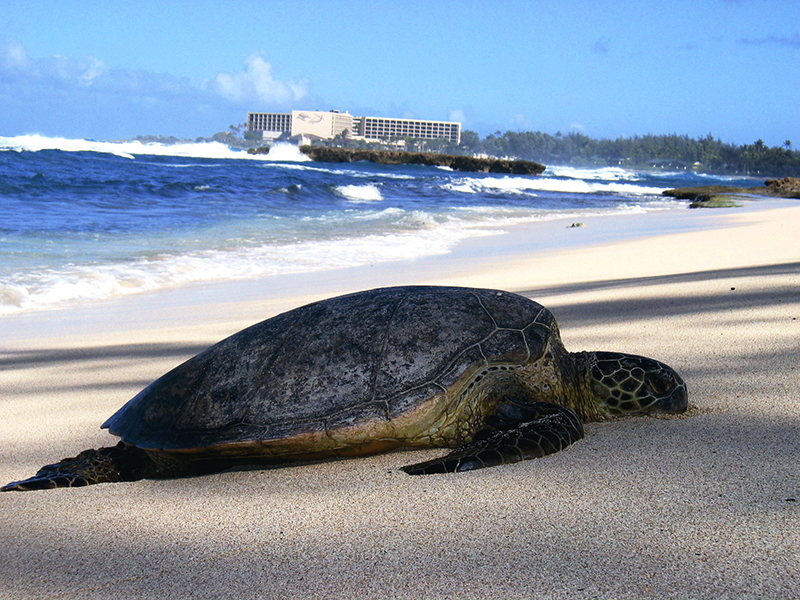 Turtle Bay Resort has five miles of gorgeous shoreline for you to explore. Stables Beach is located about a quarter of a mile from the hotel. The shoreline between our resort and our horse stables is a favorite place for sea turtles to crawl up on the warm sand and take a nap. Be sure to say "howdy" to our horse friends while you are down there too.
Kawela Bay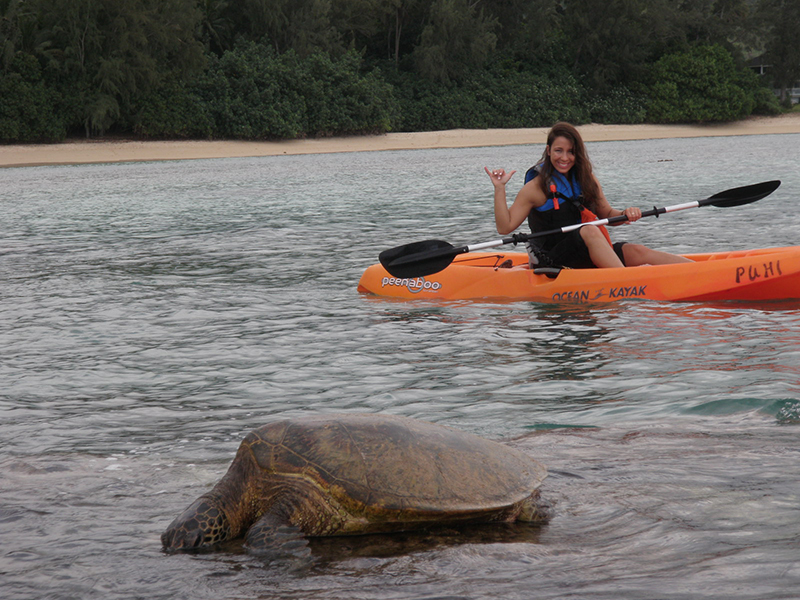 This pristine bay is located about a mile from the resort's main building. Dozens of sea turtles live here and enjoy feeding in the bay. Shaka Kayaks operates tours every morning on kayaks with peekaboo windows. Several sea turtles are spotted during every tour. If you aren't in the mood to kayak, you may witness sea turtles coming up for breath in the bay or even taking a nap on the shore.
Click here to book a Turtle Kayak tour. 
Places to Spot Sea Turtles Off-Property
Shark's Cove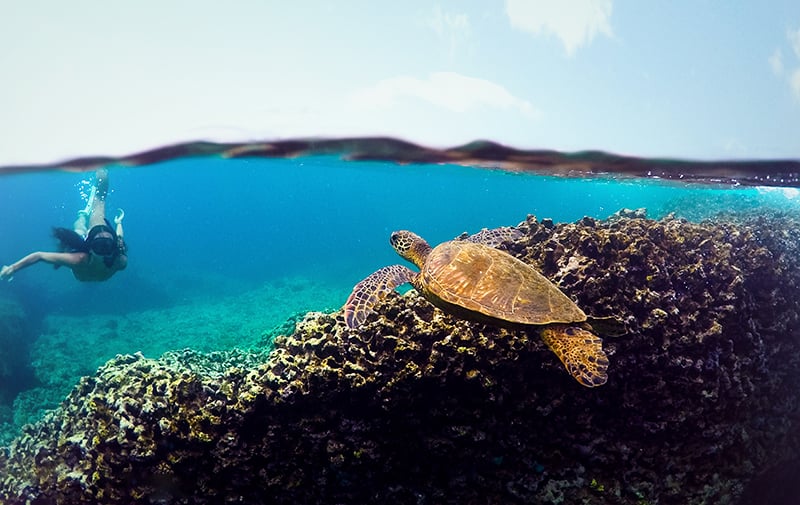 Photo: Zachary Delacruz
14-minute drive from Turtle Bay Resort
Address: 59-711 Kamehameha Hwy, Haleiwa, HI 96712
Despite its name, you're more likely to see more sea turtles and fish than sharks. This beautiful, family-friendly cove is located on Oahu's North Shore and is a short drive from Turtle Bay Resort. Shark's Cove is a Marine Life Conservation District and marine life flourishes here - which makes it a great place to snorkel and explore tidepools during the summer months.
Haleiwa Ali'i Beach Park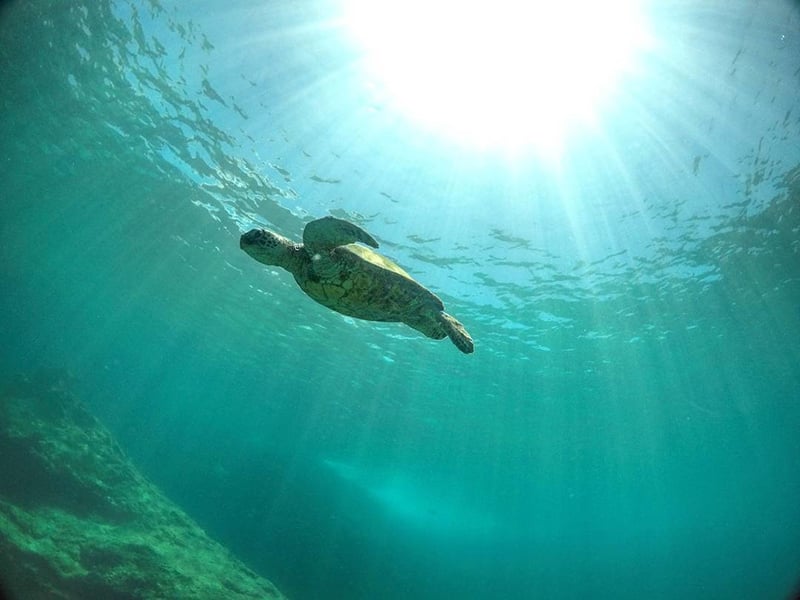 Photo: John Starrett
22-minute drive from Turtle Bay Resort
Address: 66 Haleiwa Rd, Haleiwa, HI 96712
Ali'i Beach Park is located in the historic Haleiwa town. It's probably one of the best places to check out sea turtles, besides Turtle Bay Resort. The shallow water and reef close to shore make it easy to spot the sea creatures feeding on seaweed and coming up for air. They also can be found napping on the shore.
Electric Beach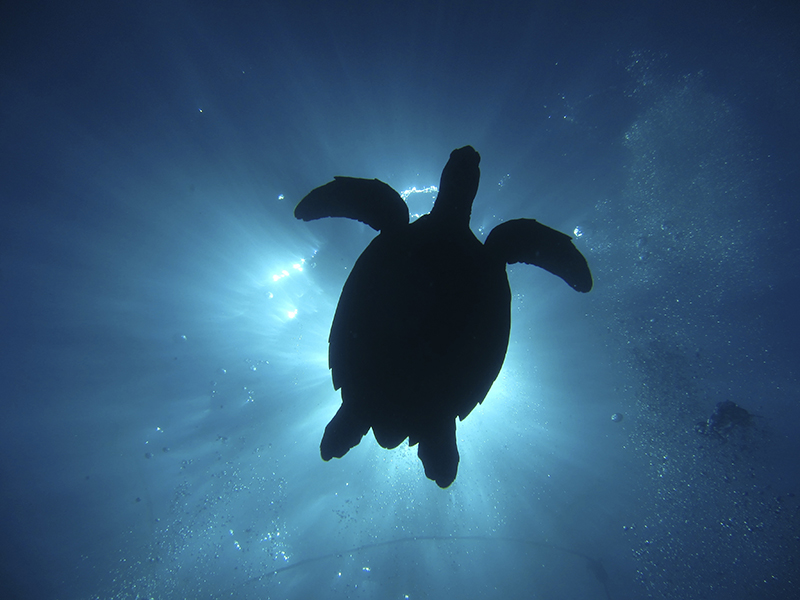 One hour drive from Turtle Bay Resort
Address: 92-301 Farrington Hwy, Kapolei, HI 96707
This beach is located on the west side of Oahu. The official name of this location is Kahe Point but locals know this spot by its nickname, Electric Beach. The beach is located next to a power plant, which is how it got its nickname. The electric plant warms the water, attracting plenty of marine life including turtles and spinner dolphins.
Waikiki Beach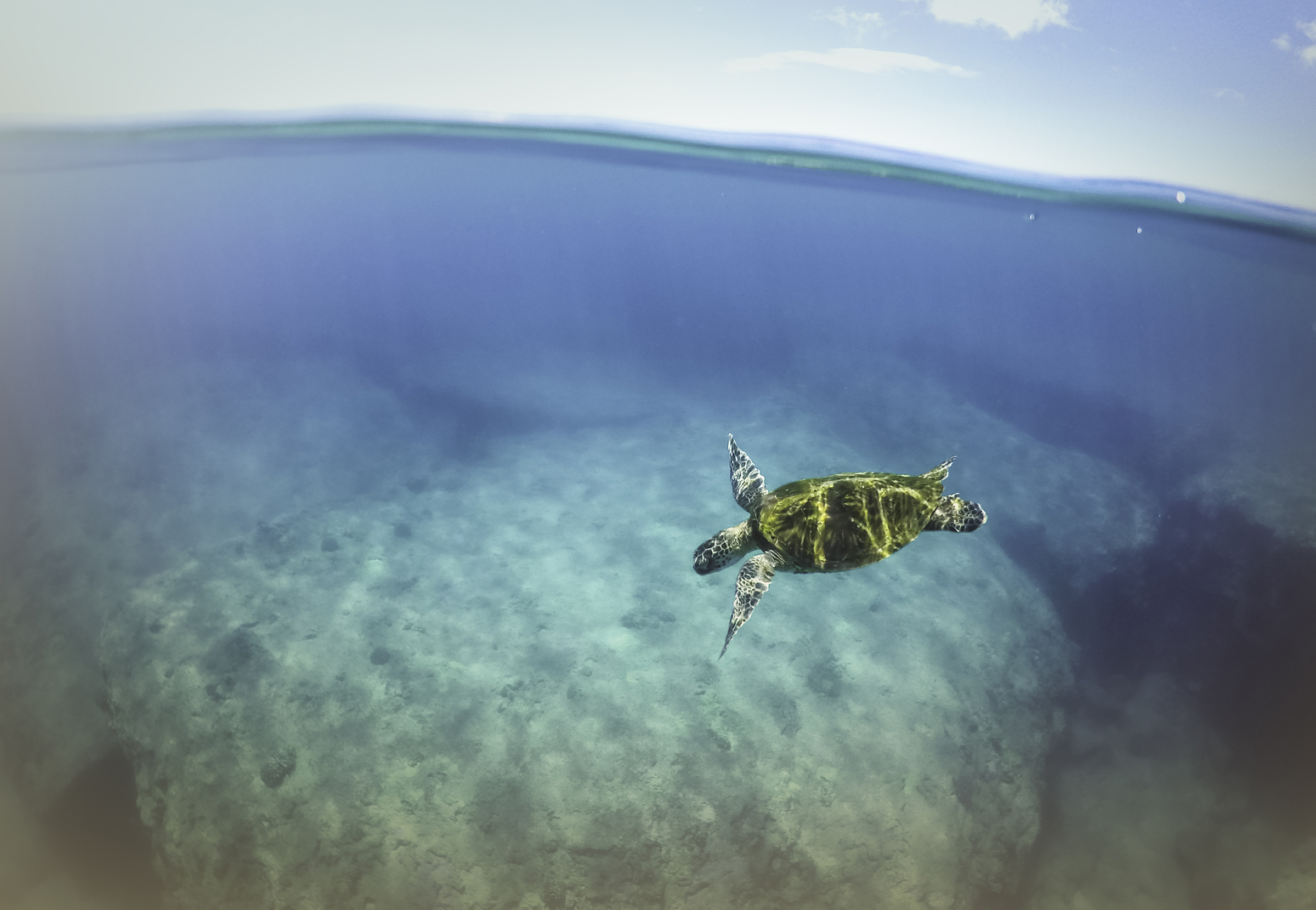 70-minute drive from Turtle Bay Resort
Address: 2552 Kalakaua Ave, Honolulu, HI 96815
If you want to see the world-famous Waikiki, you might as well bring your swimsuit and plan to snorkel while you are there. It is possible to spot sea turtles despite the throngs of people wading in the shore.
Please remember to be respectful and keep your distance. Don't harass sea turtles, don't feed them, and don't touch them.
Make sure you bring your GoPro so you can capture your turtle adventures. All Turtle Bay Resort guests get to rent a GoPro for free! Stop by Surf House for more information.