 Uncovering and Preserving the Beauty of the North Shore with Hui Kū Maoli Ola
Hawai'i is home to flora and fauna that you won't see anywhere else in the world.
​At the reimagined Turtle Bay Resort, guests will be immersed in the natural beauty of the North Shore, with more than 50,000 native flowers, shrubs, trees, and other plants across the resort. In an effort to safeguard the island we call home, Turtle Bay partnered with local plant nursery Hui Kū Maoli Ola to transform our surroundings by removing invasive species and reintroducing plants unique to the North Shore. 
"Culturally, the landscape [at Turtle Bay Resort] is like a hub of the North Shore because of the plants," says Rick Barboza, co-owner of Hui Kū Maoli Ola. "The plants really helped to showcase what the northern Ko'olau native flora represents, from the high tide mark all the way up to the top of the Ko'olaus. There are different examples of plants in and around the hotel."
Now, roughly 58% of the species restored to Turtle Bay Resort are endemic, native, or Polynesian-introduced. 
"There are more plants that exist in [the Ocean Bungalows garden] than there are remaining in the wild. There are 10 different species of hō'awa found throughout Hawaiʻi, but this particular one is by far the rarest," adds Barboza. "Being able to showcase these plants that are really Hawaiian, to me, only adds to the uniqueness and authenticity of [Turtle Bay] and the landscape."
The new plants, especially coastal species like naupaka papa, also help us conserve water because they've adapted to living in this unique environment with strong winds, salty air and little rainfall. 
"By incorporating native plants that require less water to thrive into our landscape, we're building upon our commitment to sustainability and deep respect for the ʻāina (land) by reducing our water usage," Donovan adds. 
In addition to showcasing native plants at the resort, Hui Kū Maoli Ola helped the Turtle Bay Foundation, our charitable giving arm, honor local students at our annual scholarship awards ceremony in 2022. Hui Kū Maoli Ola presented 'Ilima plants to the Foundation's three 'Ilima scholars, who received a $10,000 scholarship. The top-tier scholarship is named after the indigenous 'ilima papa plant found at Turtle Bay.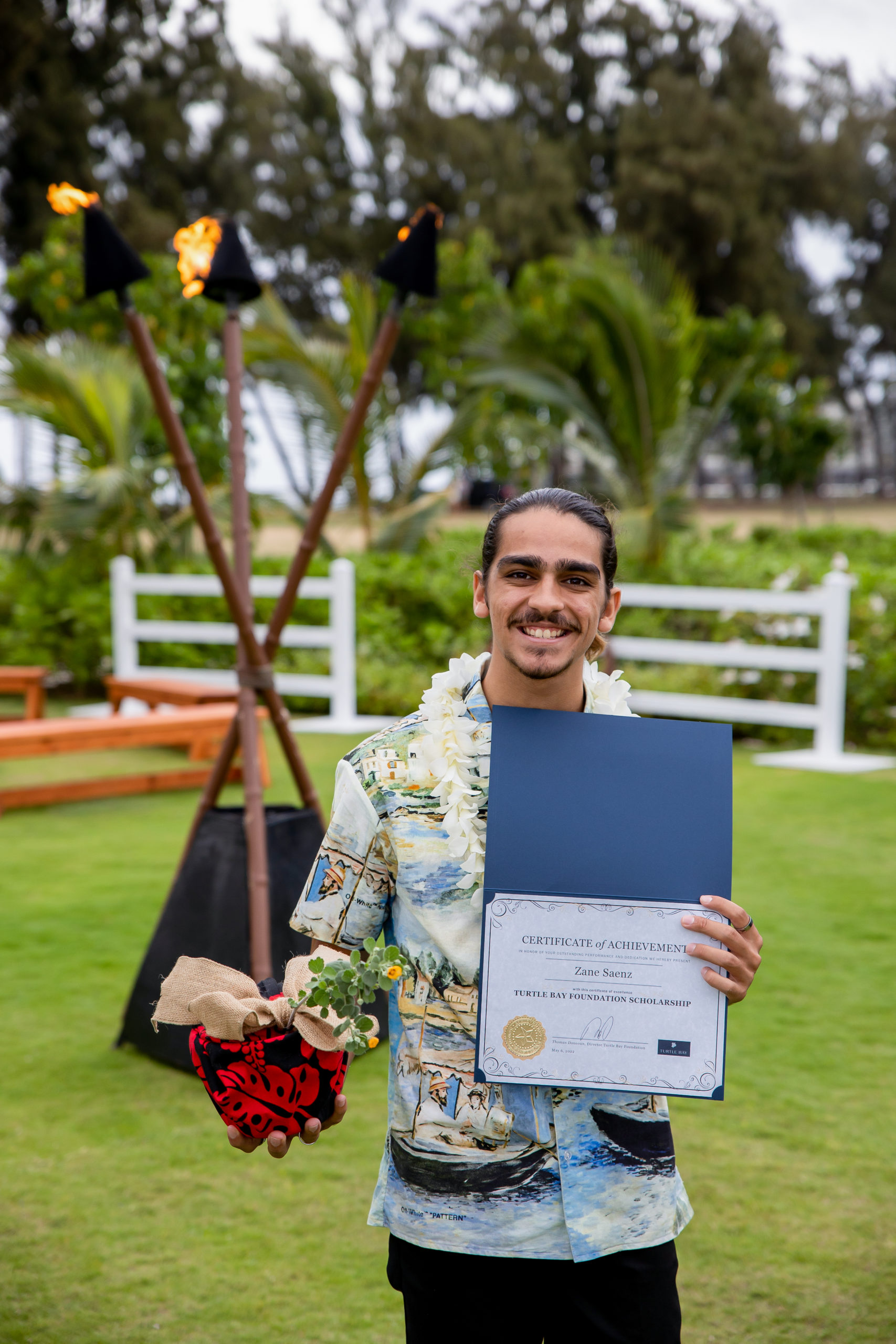 Guests have the opportunity to support the Turtle Bay Foundation by giving $1 a day during your stay, which supports the nonprofit's mission to support deserving youth and organizations for the sustainable future of our North Shore and Ko'olauloa communities. 
Book your stay today to immerse yourself in the beauty of the North Shore and explore the grounds to see if you can recognize the native plants flourishing around Turtle Bay.