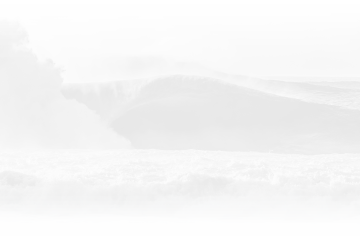 Wedding Spa Packages
Your wedding day is a magical moment you'll hang on forever. Let our dedicated team at Nalu Spa help you feel your best, while making sure you indulge with each other and look picture-perfect for your special day. We offer a full-service spa, salon and wellness center located right on the ocean.
Pre-wedding Prep
To ensure a picture-perfect day, these services should be booked before your wedding day. Brides and grooms deserve a little self care prior to their special day.
Trial Hair $100
Have some peace of mind and schedule a trial session. Our professional hairstylists can create a beautiful hairdo to fit your style but, more importantly, one that will withstand our tropical climate.
Trial Makeup $100
A makeup consultation gives you the chance to see what your dream style looks like and how it holds up in our island weather. Let our experienced makeup artists help you achieve the best version of yourself on your special day. 
Signature Nail Treatment 
50 minutes each | $80 Manicure | $100 Pedicure
Pamper your hands and soak your feet in our Molokaiʻi bath salt followed by an exfoliation using our honey sugar polish. Enjoy a luxurious passionfruit and coconut body butter massage finishing with a deep sea body mist. Our vegan 9-toxic free Dazzle Dry nail polish will leave your nails looking red carpet ready for your special day.
Hoʻonanea Stress Relief Massage
50 | 80 minutes  $190 | $270
It's important to take a moment for yourself to unwind and relax. This massage uses aromatherapy and massage techniques customized by your therapist to release stress out of tension bound muscles and includes a hand and arm treatment to relieve fatigue.
Ginger Coconut Sugar Glow
50 minutes | $185
Have glowing skin on your wedding day with this dazzling natural treatment beginning with the vibrant aromas of our ginger lime sugar scrub. Warm nourishing coconut and argan oil infused with avocado oil, apricot oil, rose hip and vitamin E is slowly drizzled on the body for superior hydration, nourishment and total body relaxation.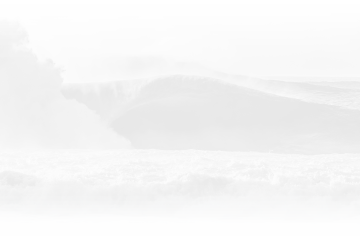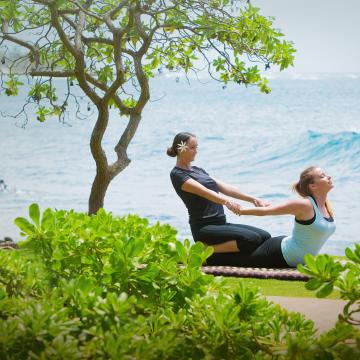 Spa Menu
At Nalu Spa, we want you to leave here not only feeling your best, but having a fresh outlook and sense of clarity. Explore our full-service menu of spa and salon services. Perhaps it's a luxurious body treatment using a mineral rich serum, a deep tissue massage that uses the heat of a lava shell, or carving out your own quiet time before your special day.