 Top 10 Things To Do On The North Shore In Summer
The weather is always delightful in Hawaii, but there's something special about the summer on Oahu's North Shore. The ocean is calmer, making for perfect snorkeling and stand up paddle boarding conditions. The temperature is perfect for cooling off with a local treat like shave ice. And the sunsets make the end of a spectacular day of fun in the sun even sweeter.
Here are our top 10 favorite summer activities to enjoy on the North Shore of Oahu, Hawaii.
1. Swim with Sea Turtles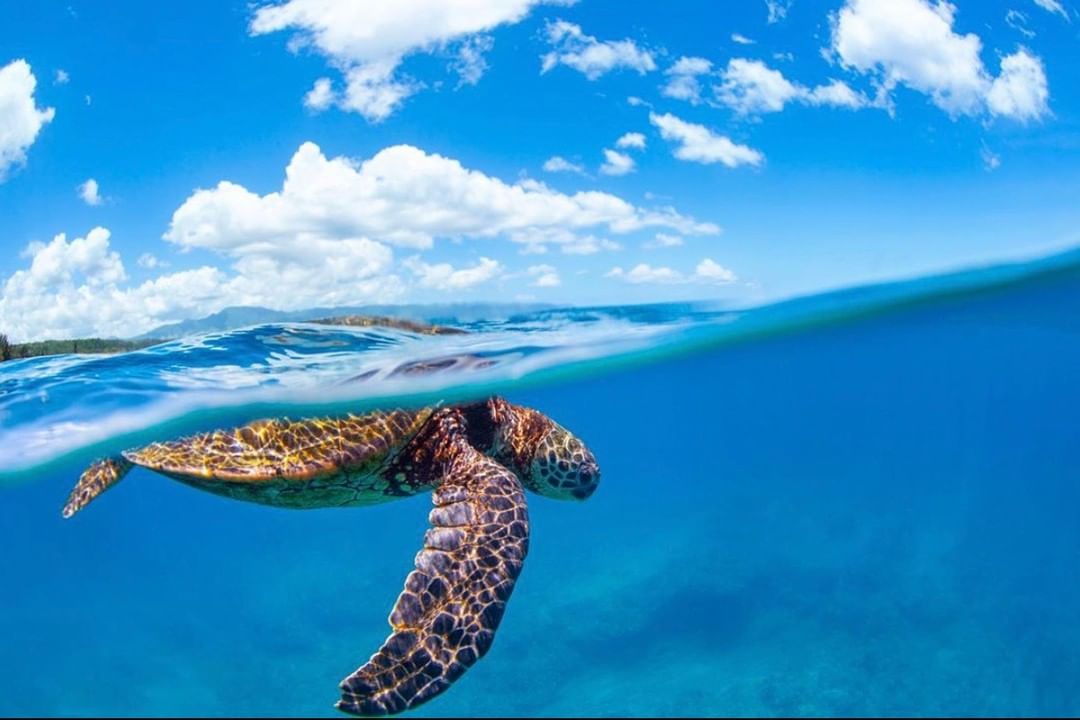 Photo by @atort_photography / Instagram
Turtles can be seen year-round along Oahu's North Shore, but they're the easiest to spot in the summer when the ocean is at its calmest, and the turtle-watching conditions are best. Catch them minutes from your hotel room at Kuilima Cove or further off-property at picturesque locations such as Shark's Cove or Haleiwa Ali'i Beach Park. 
Find out all the places to spot sea turtles on Oahu.
2. Savor Shaved Ice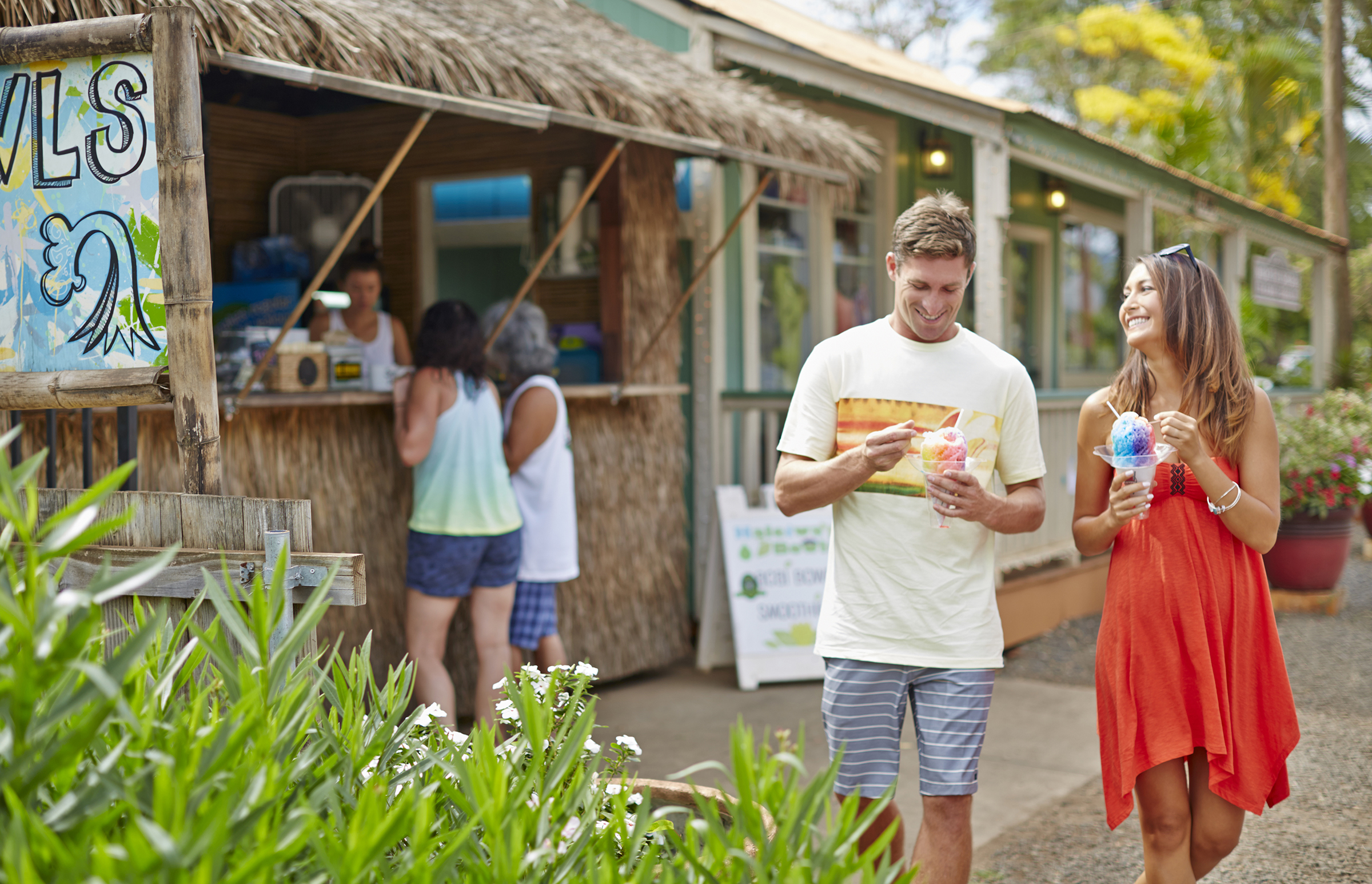 There's nothing more satisfying than shave ice on a hot summer day. While there are many places to try the Hawaiian snow cone near Turtle Bay Resort, can't-miss classics Matsumoto's Shave Ice and Aoki's Shave Ice in Haleiwa Town have served the local community for 70 and 100 years, respectively. Choose up to three flavors, add ice cream or sweet Azuki beans, and savor your shave ice as the refreshing flavors melt in your mouth.
Discover more things to do in Haleiwa Town.
3. Stand Up Paddle Board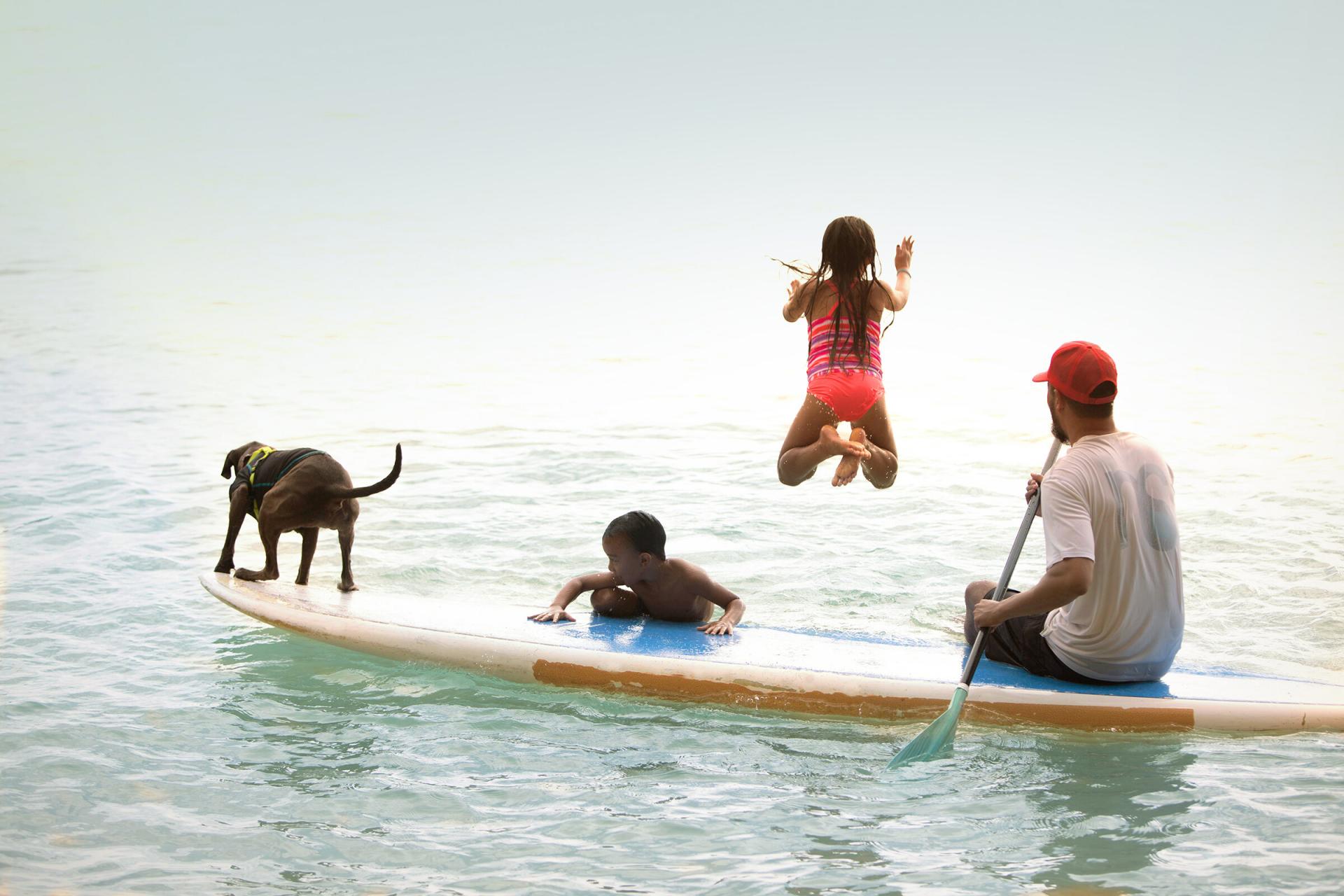 In the summer, the ocean's calm conditions are perfect for stand-up paddleboarding (SUP). Glide along the gentle waves as you explore the protected waters of Kawela Bay on a SUP Squatch Adventure, or get a handle on the basics with private or group lessons with one of our professional instructors. You can even stand up paddleboard with a pup when you join our resident surf ambassador Rocky Canon and his surf-loving canines for a day on the water.
Explore all of our stand-up paddleboard offerings. 
4. Bike (or Hike) the North Shore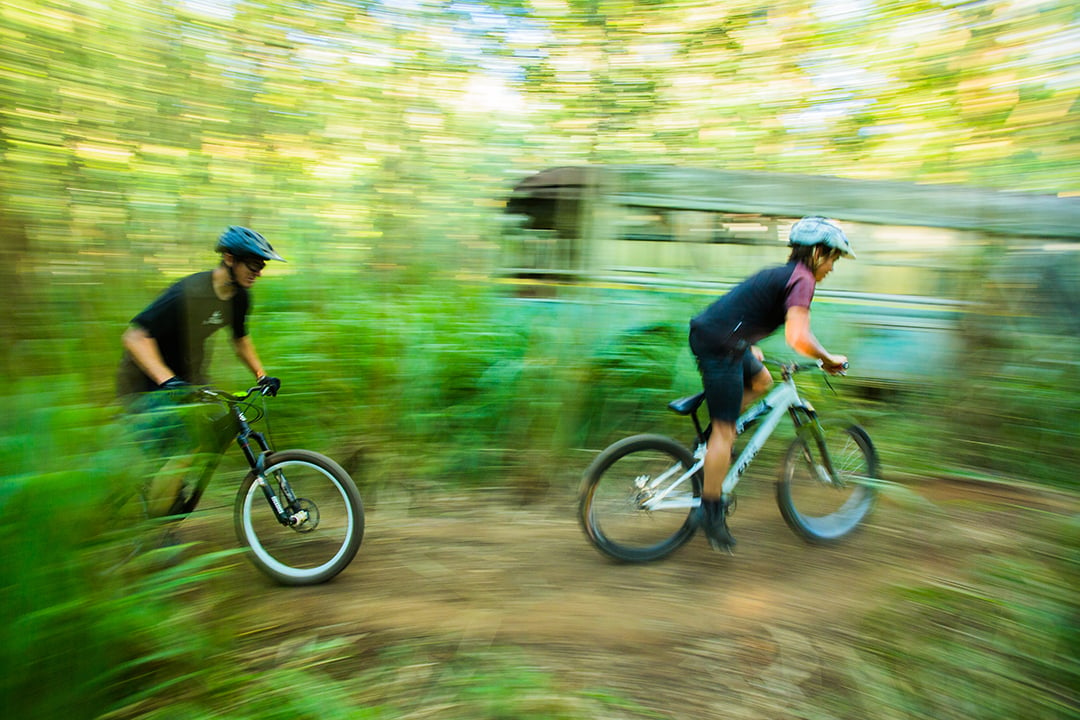 Turtle Bay is the only resort on Oahu with miles and miles of hiking, biking, and jogging trails to explore. Bikers will love the North Shore Bike Park and its professionally developed mountain biking trails, with wide ocean-side trails available for leisure riders. There are also miles of well-maintained trails on the property, with ample opportunities for swimming or snorkeling breaks along the way.
Discover more about North Shore O'ahu hikes at Turtle Bay. 
5. See the North Shore on Horseback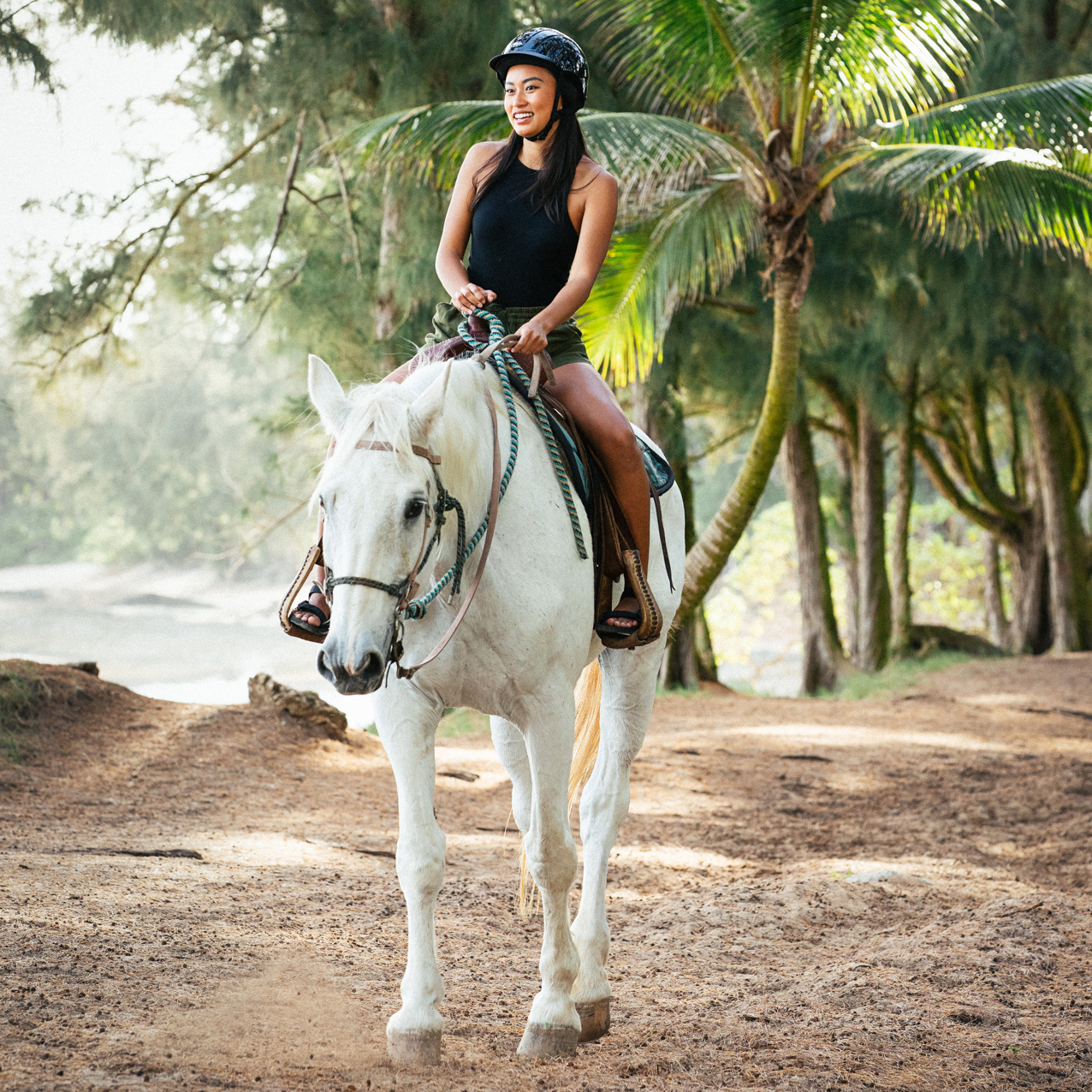 What better way to spend a summer day than horseback riding in a tropical paradise? Listen to the swaying palms, the roaring ocean, and the sounds of birds through the Ironwood trees. Visit our famous Banyan Tree, a filming site for several TV shows and films. Try out horse yoga or a healing horse meditation, or treat the Keiki (children) to a trail ride in a pony-drawn cart.
Discover more about horseback riding at Turtle Bay. 
6. Chill at the Pool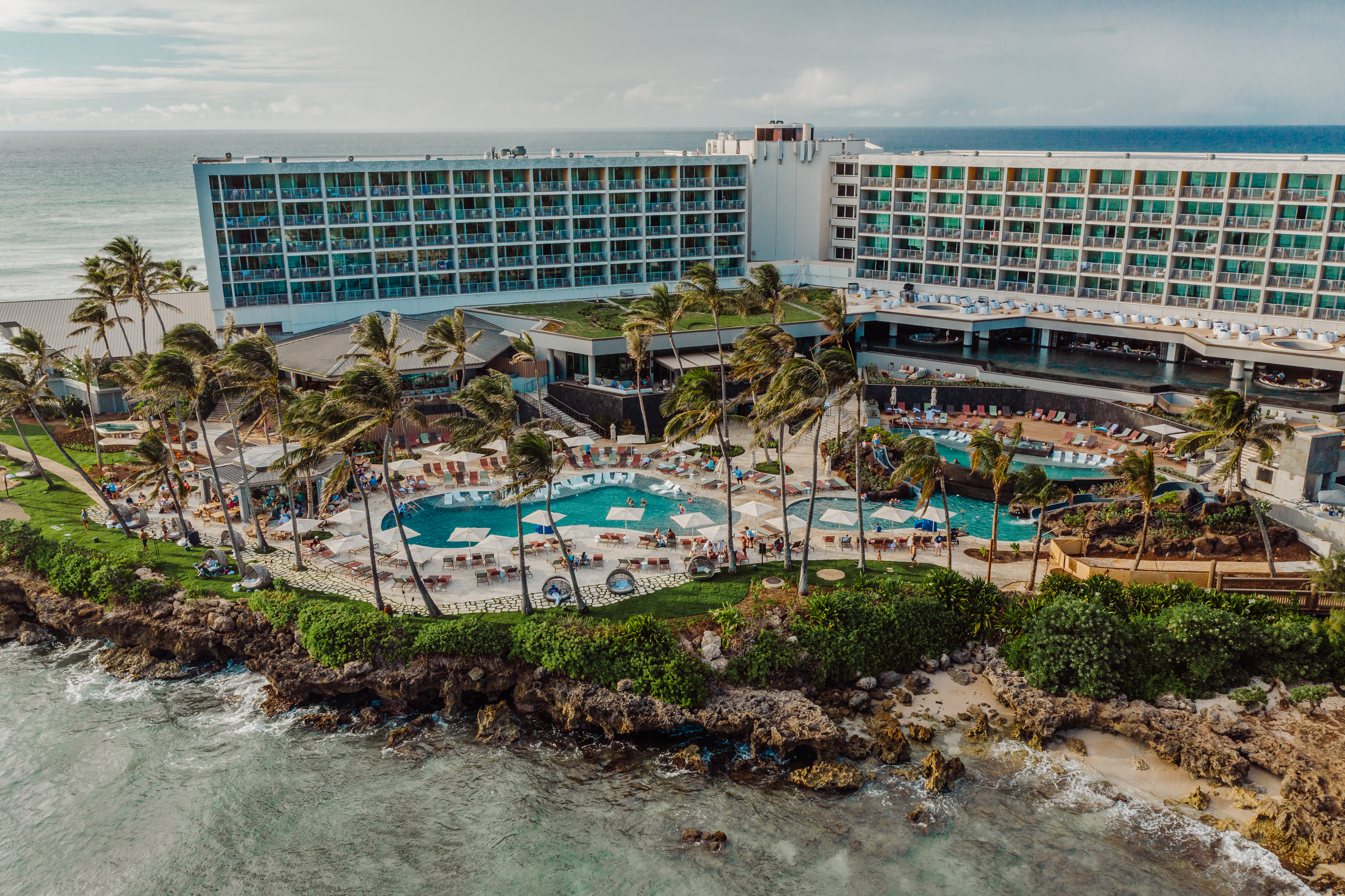 No matter how active of a traveler you are, lounging poolside is a summer must. Our terraced pool deck features options for everyone, including a new adults-only pool, a redesigned family-friendly main pool, a Keiki pool and two water slides, and your choice of two hot tubs. Snag a luxurious pool cabana, order farm-to-table food and Hawaii's best Mai Tai from Sunset at Turtle Bay, and kick back while gazing out at surfers riding waves in the distance.
Learn more about our pools and beaches. 
7. North Shore Beach Hop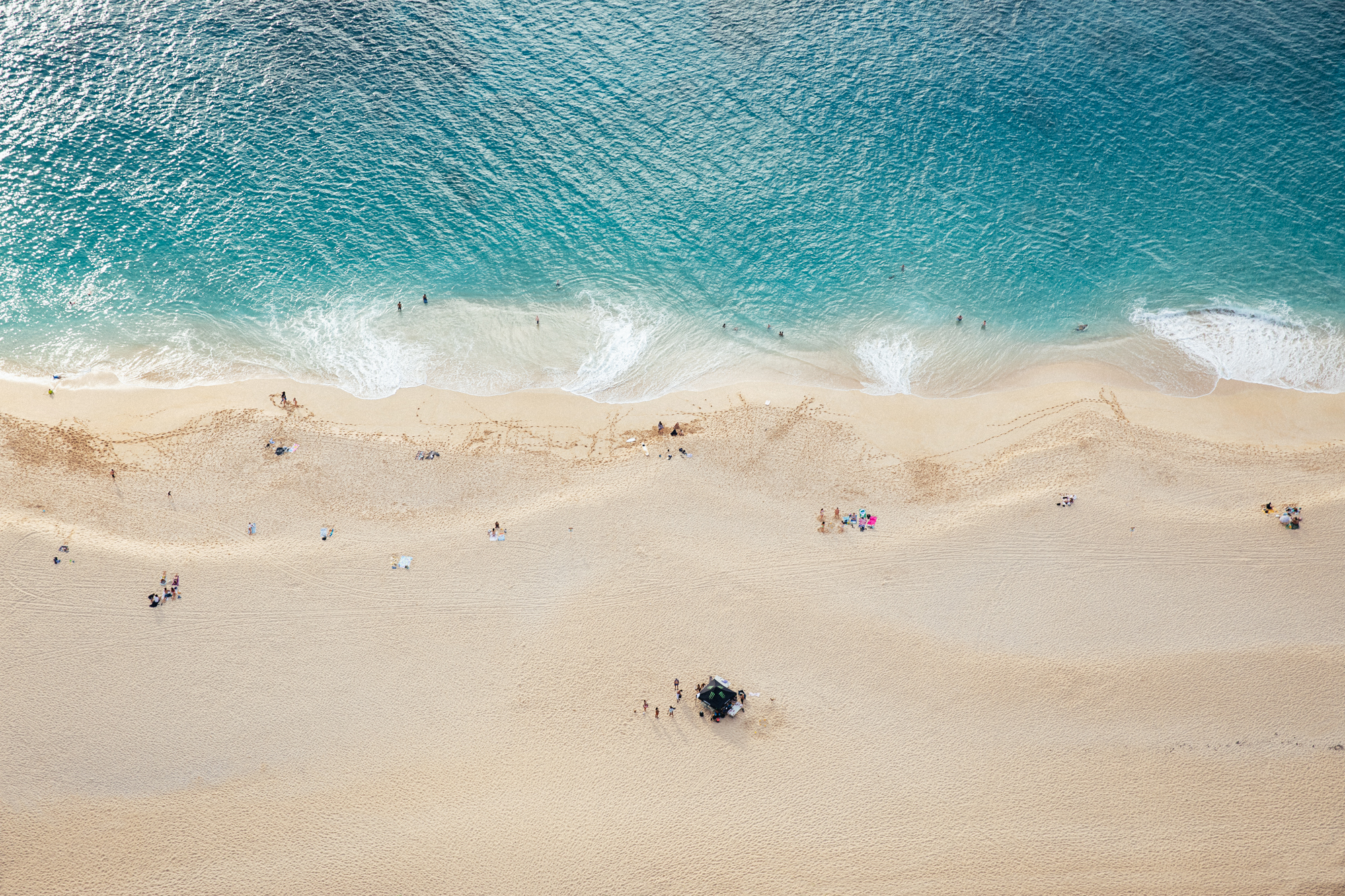 Turtle Bay Resort is located at the end of the seven-mile miracle, a stretch of sand beginning in Haleiwa that's famous for its legendary surf spots. During the summer, all those gorgeous beaches trade in their swells for tranquil waters, making it possible to explore the North Shore beach-by-beach. Make a day out of it, with notable stops at the legendary rock at Waimea Bay, Ehukai Beach (site of the Banzai Pipeline), and Sharks Cove to snorkel with sea turtles.
Read on to explore our five favorite North Shore beaches.
Please note: Nature can be unpredictable, so check ocean conditions or speak with a lifeguard before heading out. There are occasional summer swells and a riptide at North Shore beaches, so always be on alert.
8. Soar Over Waterfalls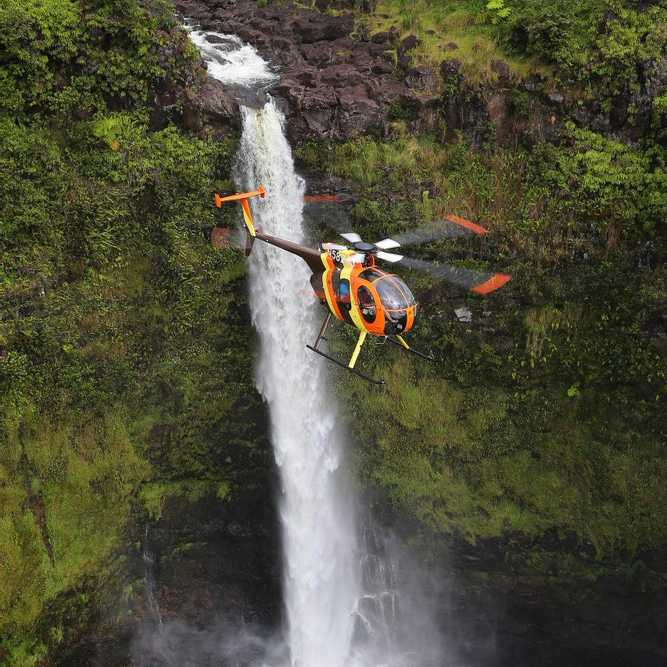 Do go chasing waterfalls. That is, on a helicopter ride. Oahu's most beautiful and serene waterfalls are all within reach on Paradise Helicopter's Valleys & Waterfall Explorer Tour. Discover aerial views of the 1000-foot Kaliuwa'a (Sacred Falls), which has been closed to the public since 1999, and the dramatic ridgelines of the Ko'olau Mountains—places completely inaccessible by car. The aerial expedition will also take you above Kāne'ohe Bay and the fabled North Shore surf breaks—must-sees on any Oahu adventure! If you want to take it up a notch, go extreme and fly with the doors off!
Learn more about our helicopter tours.
9. Experience a Paniolo Dinner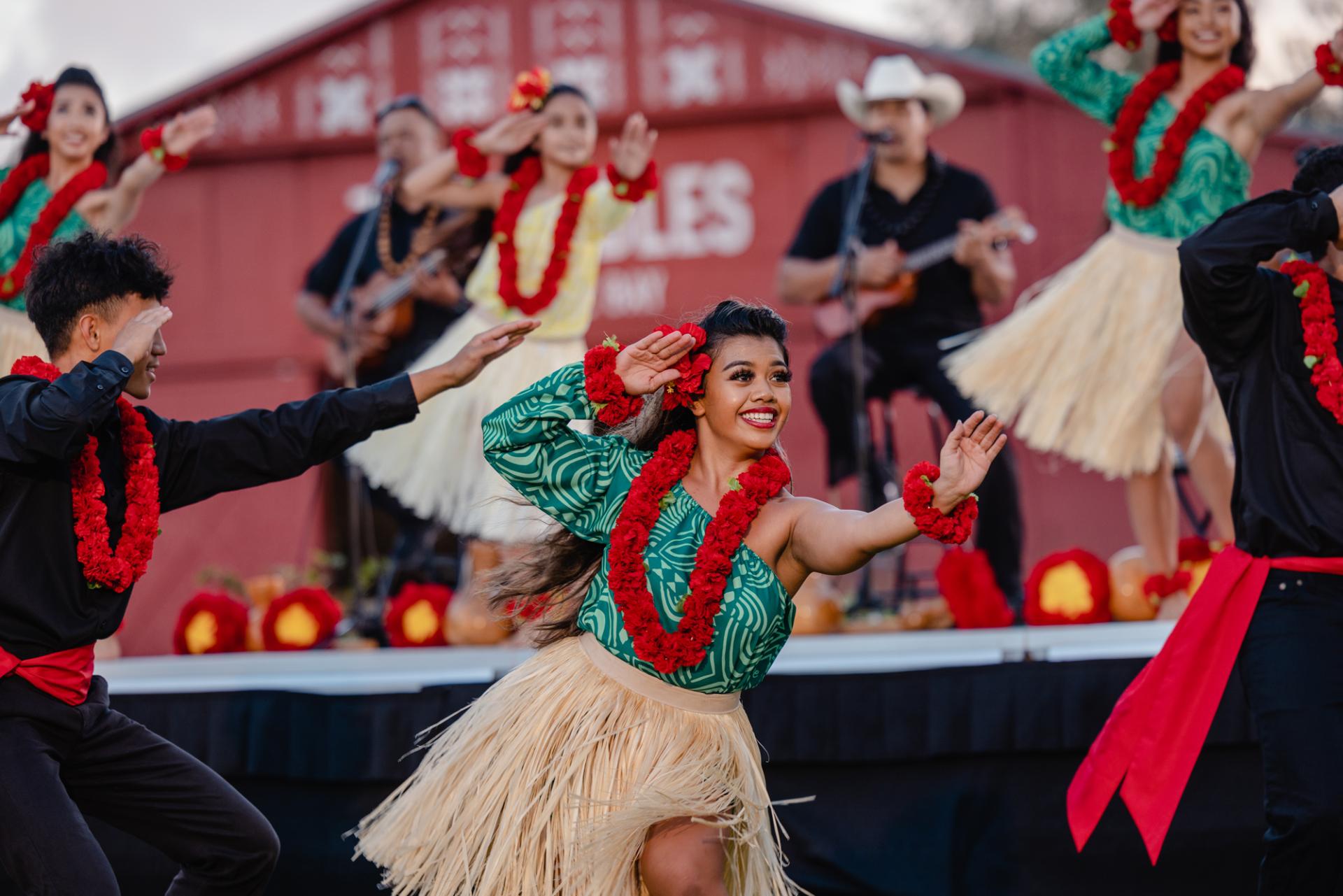 Hawaii has a rich ranching and cowboy heritage, which guests can experience every Thursday in front of The Stables at Turtle Bay. The weekly Paniolo Pāʻina dinners celebrate this rich cultural tradition with a pig roast, delicious eats, live entertainment, and a cash bar made from vintage horse trailers. The night kicks off with a lei greeting, paniolo music, and welcome cocktails and caps off with a fire knife dance and drums performance and s'mores around the fire pit. For those interested in Hawaiian culture (and fans of good eats), it's event not to miss!  
Learn more about our Paniolo Pāʻina dinners.
10. Watch the Sunset


Photo by sax_stays / Instagram
There's nothing more magical than ending an unforgettable day with one of our famous sunsets. Grab a drink (we recommend a Mai Tai) from Sunset at Turtle Bay on the pool deck and soak in the amber rays before the sun bids you aloha for the day. For a more active end-of-day experience, join one of our many sunset excursions, including horseback riding, Segway rides on the beach, and even a sunset helicopter flight.
Experience the North Shore at Turtle Bay Resort this summer. Learn more about North Shore activities and follow us on Instagram at @turtlebayresort for more inspiration.