 Top 10 Things To Do On The North Shore In Summer
The weather is always delightful in Hawaii, but there's something special about the summer on Oahu's North Shore. The ocean is calmer, making for perfect snorkeling and stand up paddle boarding conditions. The temperature is perfect for cooling off with a local treat - shave ice, and the sunsets make the end of a spectacular day of fun in the sun even sweeter.
Here are our top 10 favorite summer activities to enjoy on the North Shore of Oahu, Hawaii.
1. Snorkel With Sea Turtles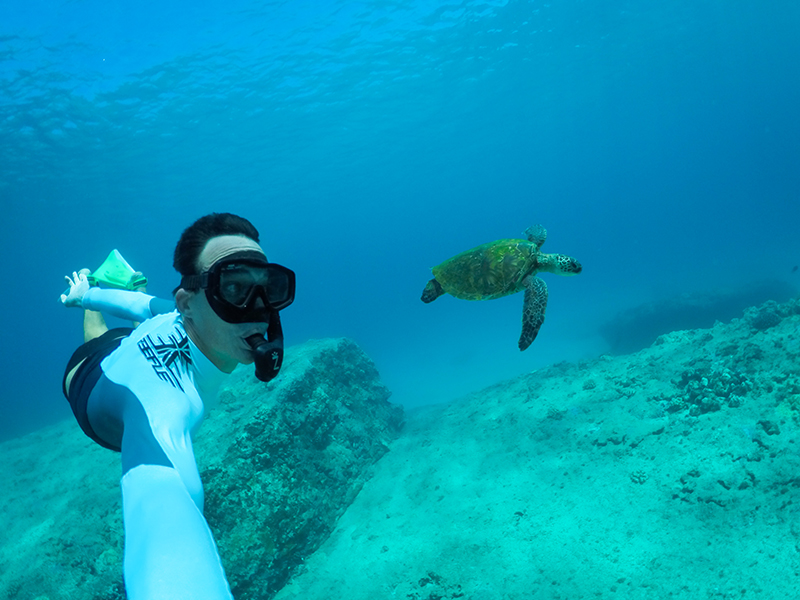 (Photo: Sharkzcruz on Instagram)
Turtles can be spotted year-round along the North Shore of Oahu, but it's in the summer when the ocean is its calmest, making for perfect turtle spectating conditions.
Click here for places we recommend to spot sea turtles on Oahu
2. Savor Shaved Ice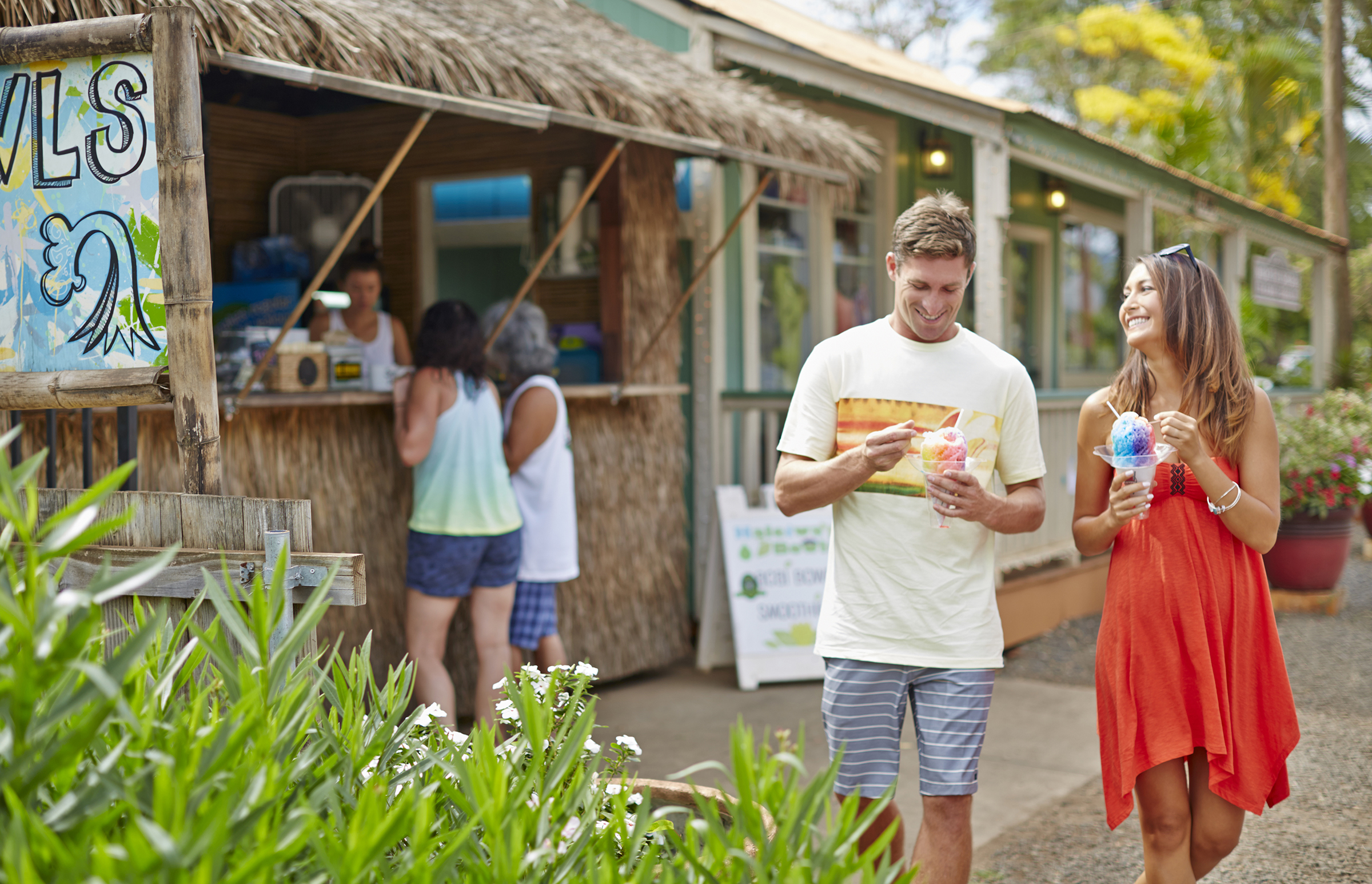 There's nothing more satisfying than an ice-cold shaved ice on a warm summer's day. Ice is shaved into thin flakes, packed into a ball, and then covered in fantastic flavors that melt in your mouth.
3. Stand Up Paddle Board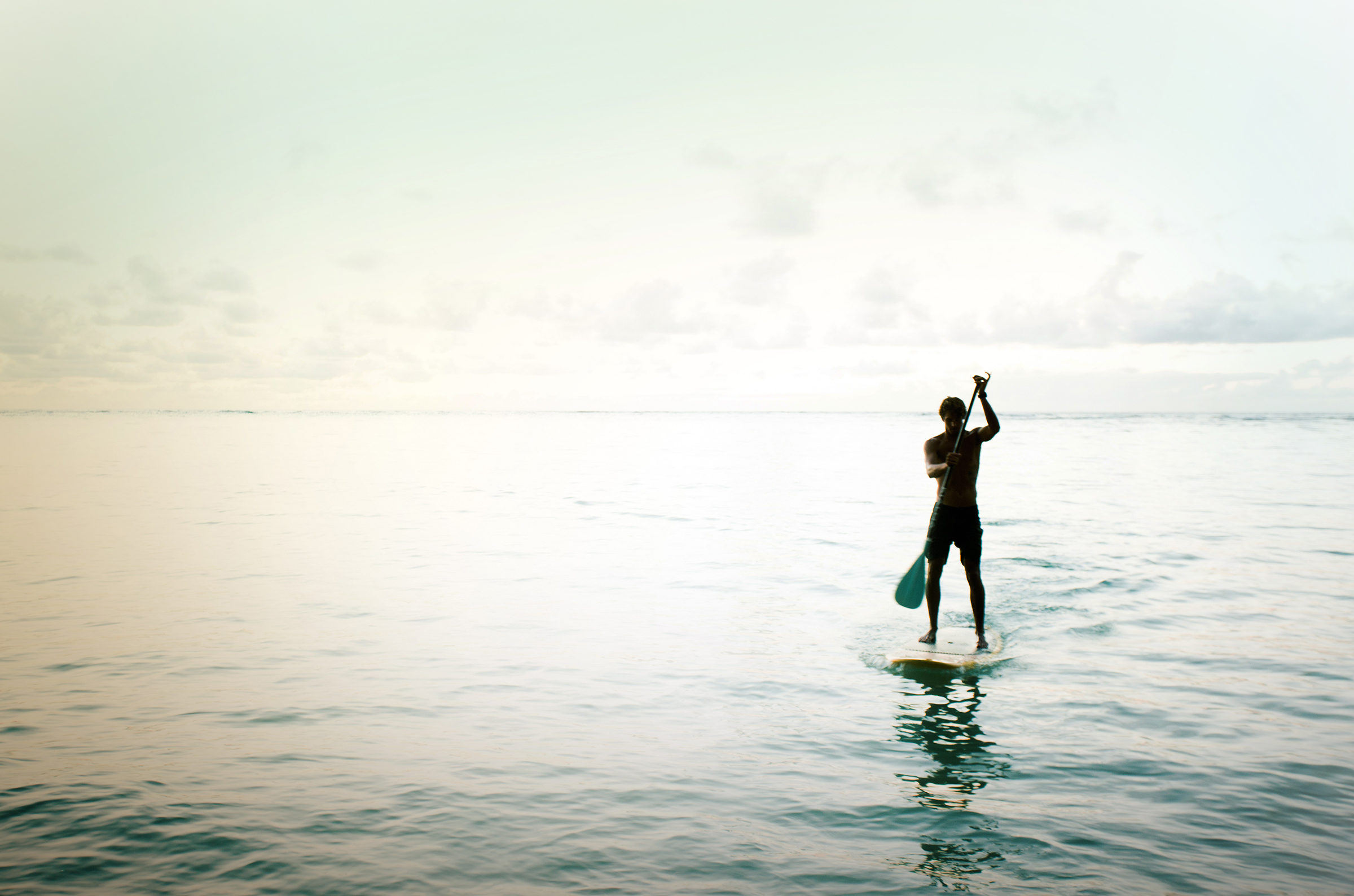 Stand-up paddleboarding (SUP) is a must in the summer and perfect for beginners. The ocean's calm conditions are perfect to glide along the sea's surface. You can rent SUP boards or learn how to SUP from one of the pros at Hans Hedemann Surf School located right in our lobby.
Learn more about SUP here. 
4. Ride the North Shore on Bicycle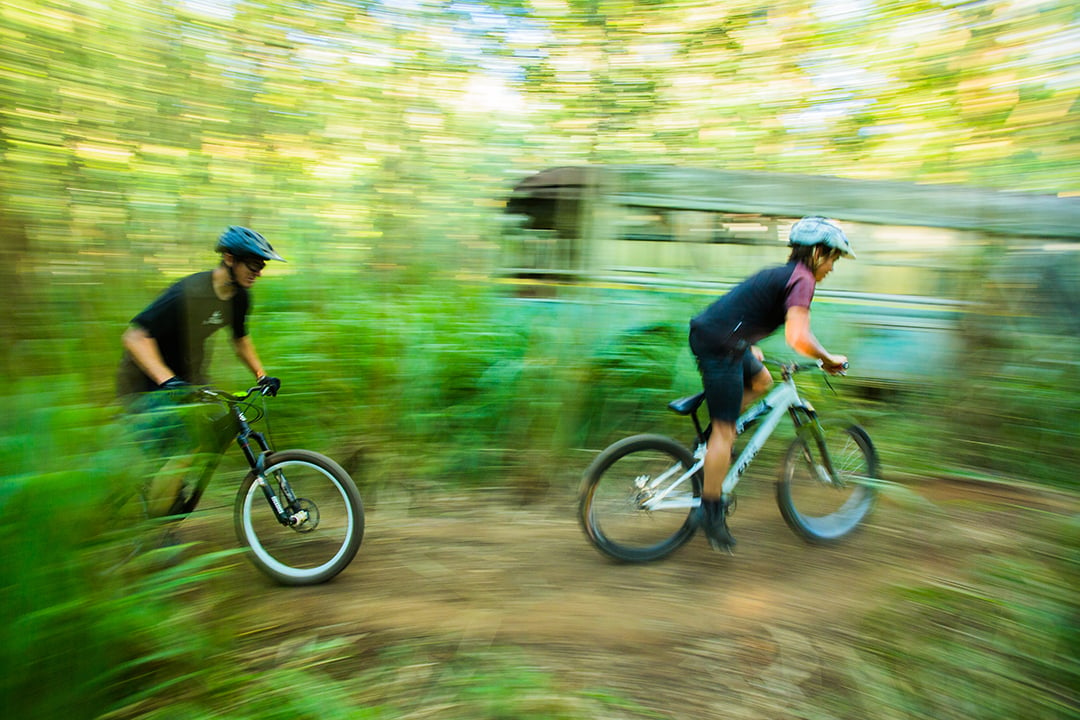 Whether you want to mountain bike Turtle Bay's more than 12 miles of epic trails, or cruise the famous North Shore bike path, there's something for everyone at Turtle Bay.
The North Shore Bike Park is located on the property and has the equipment you need to go on your own biking adventure! There are even professionals that can teach you how to mountain bike if you don't know-how.
Not into mountain biking? The North Shore Bike Park has cruiser and fat tire bikes you can rent as well.
Go on a North Shore biking adventure here. 
5. Hike with Turtle Bay Resort Canine Ambassador - Pono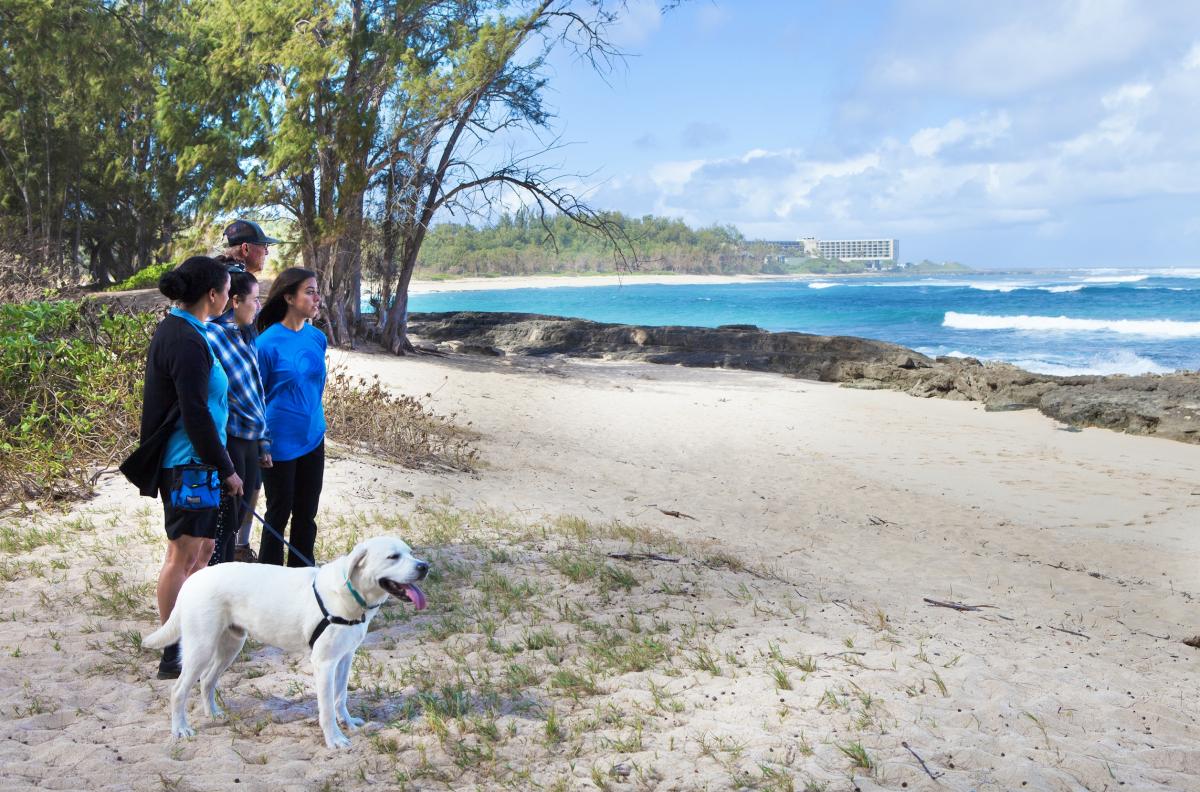 What can be more pawsome than exploring our trails with our official Canine Ambassador Pono!? You'll enjoy a 1.5 mile round trip leisurely stroll that isn't "ruff" at all.
Pono will take you to our Keiki Beach, which is perfect for a dip on a hot, summer's day.
When: Every Tuesday and Thursday at 10 a.m.
Where: Meet at the Guidepost in Turtle Bay Resort's Lobby.
Distance: 1.5 miles round trip.
Tip: Wear your swimsuit and walking shoes.
Cost: Free, but we encourage guests to give a donation to the non-profit Hawaii Fi-Do, which trains certified service dogs and helped Pono with his training. Donations can be made at the Guidepost.
Learn more about hiking with Pono here. 
6. Chill at the Pool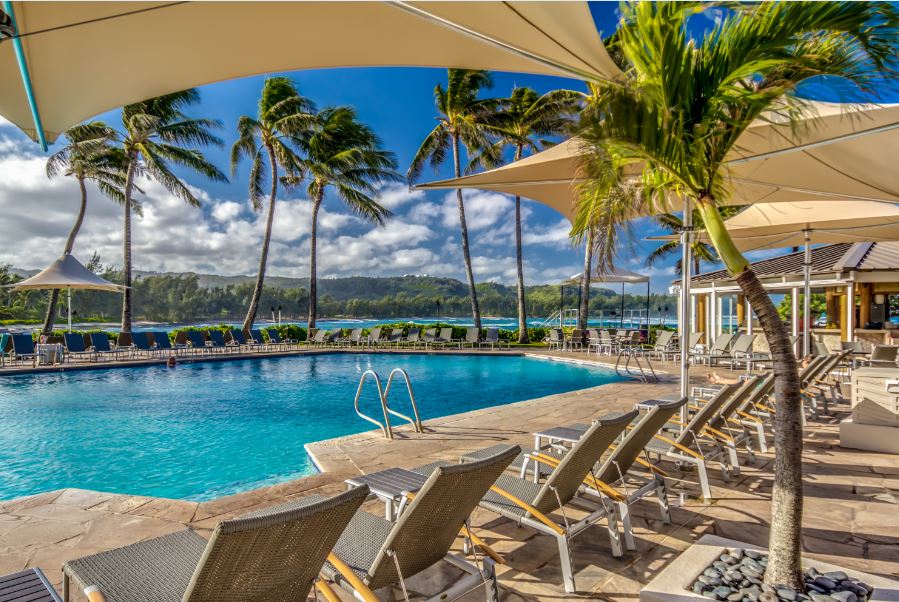 Let's keep it real - most people care about the pool when it comes to their hotel. Turtle Bay Resort has three swimming pools, two hot tubs, and a waterslide to keep all ages cool this summer.
Our pool also offers ocean views and poolside lunch, dinner, and cocktail service. Take it up a notch and rent one of our private poolside cabanas.
Learn more here. 
7. North Shore Beach Hop
Turtle Bay Resort is located at the end of what is known as the seven-mile miracle. The seven-mile miracle pertains to legendary surf spots from Haleiwa to Turtle Bay Resort. During the summer, the surf is minimal, but all those gorgeous beaches trade in swells to become nature's calm, pristine swimming hole. Enjoy a day beach hopping by beach bumming on some of the famous shores. Waimea Bay has the legendary jumping rock if you're brave enough. Snorkel and swim with sea turtles at Sharks Cove. Make a splash at Sunset Beach. Summer is the only season you can go beach-to-beach along the North Shore and enjoy placid waters.
* Nature can be unpredictable, so please be sure to check ocean conditions or speak with a lifeguard before heading out. There are occasional summer swells and a riptide at North Shore Beaches, so always be on alert.
Here are our 5 favorite North Shore Beaches for you to check out.
8. Soar Over Waterfalls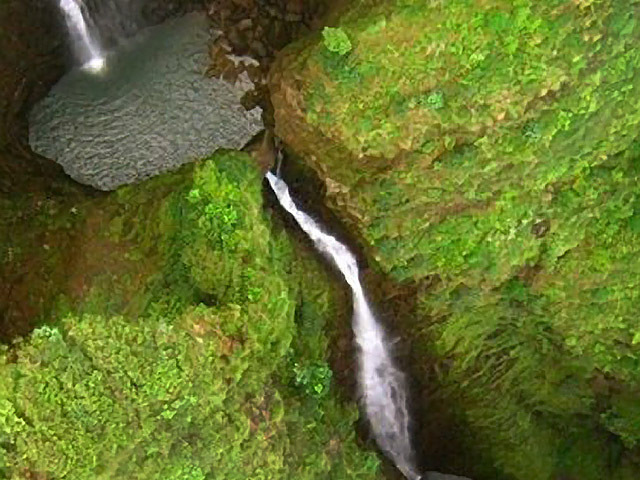 There's nothing wrong with chasing waterfalls on a helicopter ride. Explore the serenity and beauty of Oahu's best from the air on Paradise Helicopter's Valleys & Waterfall Explorer Tour. You'll be inspired by aerial views of the 1000-foot Kaliuwa'a (Sacred Falls), which has been closed to the public since 1999, and the dramatic ridgelines of the Ko'olau Mountains - both places that are completely inaccessible by car. In addition, your aerial expedition will take you above Kāne'ohe Bay and the fabled North Shore surf breaks – must-sees on any adventure! The flight is 40 minutes long and available daily.
Feeling like you want to take it up a notch? We dare you to go extreme and fly with the doors off!
If you don't want to fly over waterfalls, you can always walk to them on the North Shore.
Waimea Valley is only a ten-minute drive from Turtle Bay Resort and is a paved 1.5 mile round trip stroll to a lush waterfall you can swim in.
Walk to Waimea Falls
Want more of a challenge? Drive ten minutes in the opposite direction to Laie and complete the 7.9 mile round-trip trek to Laie Falls.
Trek to Laie Falls
9. Kayak with Sea Turtles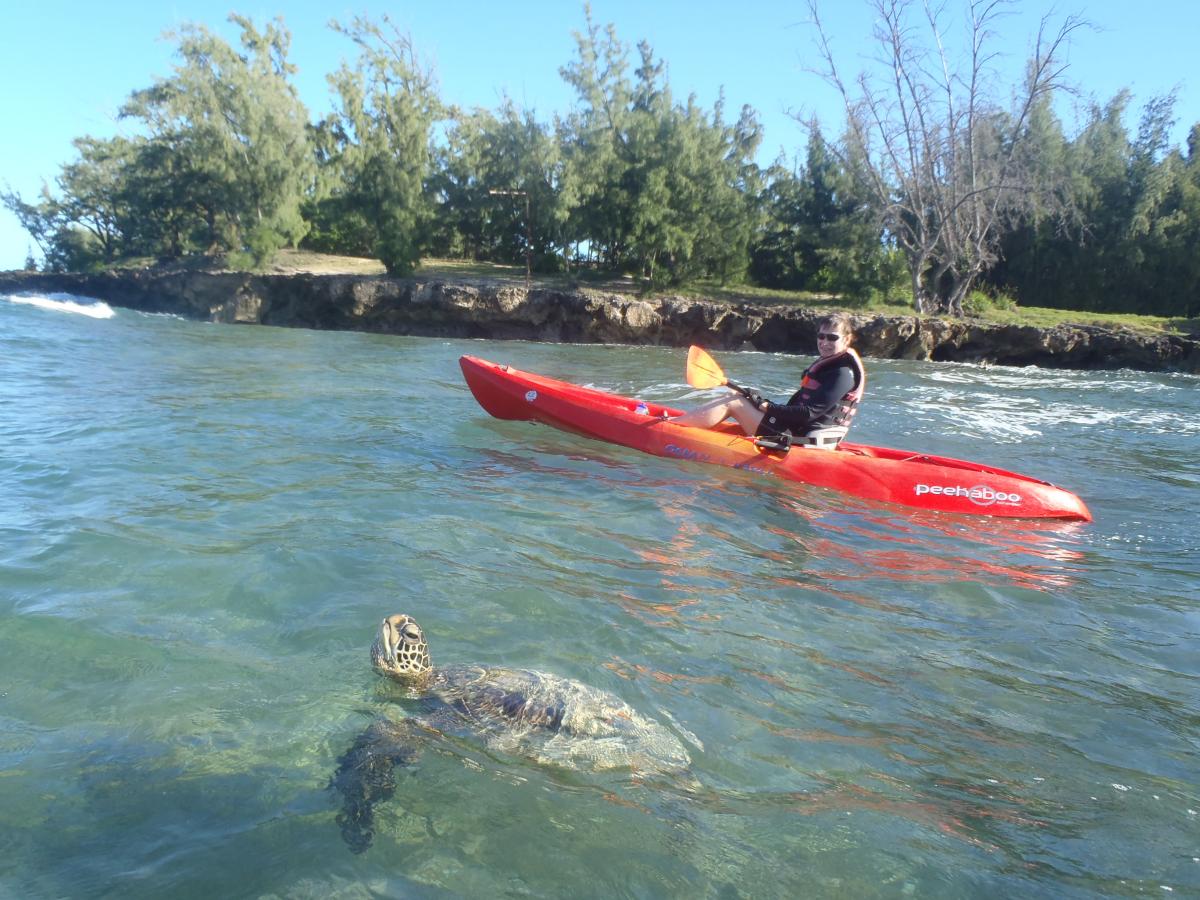 The tranquil Kawela Bay is home to dozens of our sea turtle friends. You can spot the magnificent creatures year-round with Shaka Kayaks. You'll view and learn about Honu (sea turtles) up close as you help your professional guides spot and ID this once endangered species. Our Oahu kayak rentals feature new technology which improves buoyancy and balance, making them suitable for kayakers ages 4 and older. Plus, enjoy a chance encounter with a Hawaiian Monk Seal, or baby Hammerhead Shark!
10. Watch the Sunset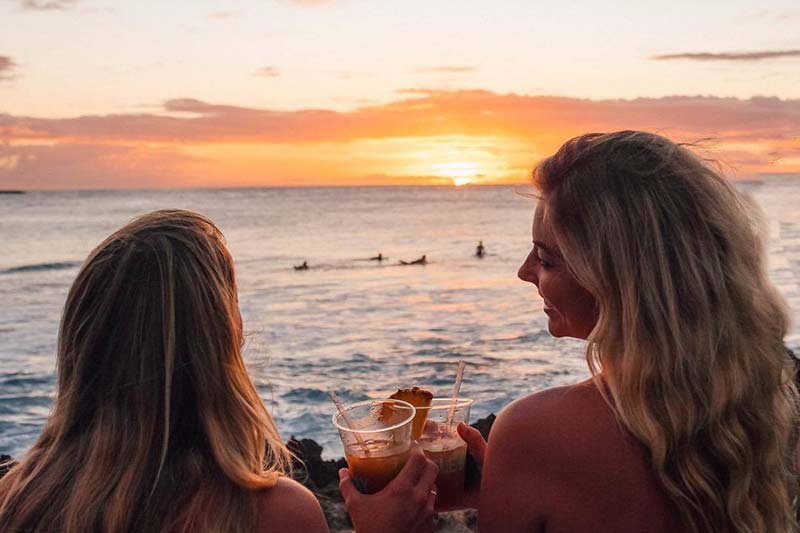 There's nothing more magical than ending an unbelievable day on Oahu's North Shore than with a superb sunset. Grab a drink (we recommend a Mai Tai or Monkey's Lunch) from our Point Sunset & Pool Bar and soak in the last rays of the sun before it bids you aloha until the next day. Keep in mind this isn't the only way to enjoy the close of an epic summer day.
Turtle Bay Resort has several experiences all wrapped around nightfall, including horseback rides, segwaying on the beach, and even a sunset helicopter ride.
We wish you an epic summer and can't wait to see your North Shore adventures! Tag #turtlebayresort on social media and you could be featured on our website and social channels.